The Spirit Photographer by Jon Michael Varese – Review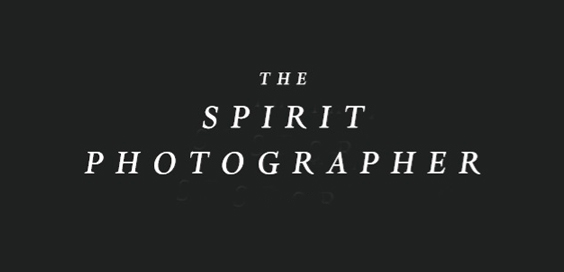 By Sarah Morgan
As Shakespeare once memorably asked in Romeo and Juliet, what's in a name? Nothing, apparently. We're also told that we shouldn't judge a book by its cover, but inevitably we do.
A book's title, or name, is usually depicted on it, and it gives potential readers their first idea of what it might be about – and more importantly, whether or not they want to read it.
So full marks to Jon Michael Varese for getting straight to the point, but then knock a few off for being not very original.
The Spirit Photographer is about – shock, horror – a spirit photographer. Or at least a 19th century American snapper who claims he can capture ghosts on a negative.
"Disturbing"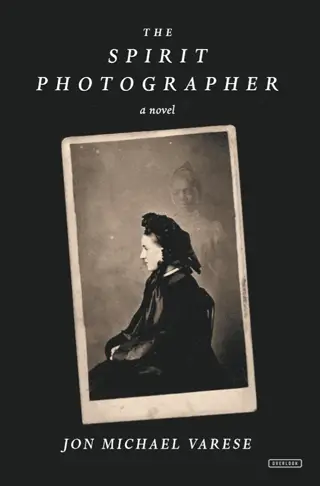 Edward Moody is a 44-year-old former engraver who developed (sorry) a career as a regular photographer before discovering he could make an awful lot more money faking the presence of the dead and selling the results to their still-grieving relatives.
He's also a man with a sorry past, having lost the love of his life in mysterious circumstances.
After forming a working relationship with Joseph, a recently freed black man, Moody is commissioned to create a portrait of a politician and his wife alongside the 'spirit' of their long-dead son. Instead, the image of Moody's lost love appears, baffling all present and setting in motion a disturbing series of events.
A cross-country chase, death, disaster and a criminal trial take place across 320 breath-taking pages.
"Plenty of twists"
Varese paints a compelling picture of the US immediately after the American Civil War, a period with which many UK readers are probably unfamiliar. We're used to seeing the conflict depicted on the big screen, but little set during the aftermath, an uneasy time as distressing as the battles themselves in some respects.
He depicts a country in turmoil, while the sweat and simmering tensions in the Deep South during a fraught journey to New Orleans feel very real. As a literary historian, you can bet the details he throws in have been meticulously researched and are completely correct too.
Perhaps most impressively, Varese manages to make Moody a sympathetic character, despite the fact we know he's been ripping off needy folk for years.
There are plenty of twists and turns that keep the reader guessing until the very end too, so even though the title is somewhat obvious, there's an awful lot more going on here – as there is in Moody's portraits – than meets the eye.
'The Spirit Photographer' by Jon Michael Varese is published by Duckworth Overlook, £16.99