Elmet by Fiona Mozley – Review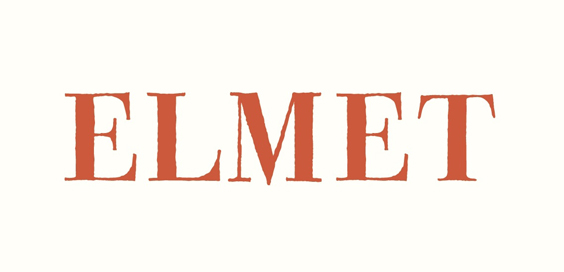 By Barney Bardsley
The cover of this book is elegant and serene. Very beguiling. All autumn colours and a glowing sunset. Its title, too, has a historic and stately resonance.
Elmet – according to Ted Hughes, whose epigram graces the frontispiece of the book – was "the last independent Celtic kingdom in England and originally stretched out over the vale of York." But do not be fooled. As Ted Hughes goes on to relate, this stretch of land later became a place of outlaws, those living on the very edges of society. It was a dark place, full of foreboding and menace. And this is a very dark book indeed.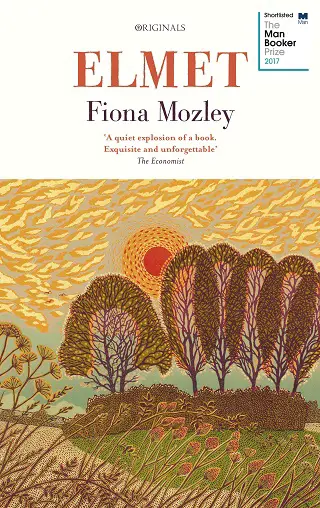 Fiona Mozley, in her debut as a novelist, has chosen to champion the most lost and damned in contemporary society. She takes us into the life of a family of outcasts – "Daddy", a former soldier and illegal bareknuckle boxer, and his two children, the feisty Cathy and the gentle Daniel – as they eke out an existence for themselves on a wild piece of land in Elmet, where they build their own house, and live, hand to mouth, outside of all conventional norms and standards. It's a harsh and semi-feral existence. Though "Daddy" does his best to support his kids, and to snatch a little bit of freedom from his brutal, shackled inheritance.
"Rare and startling immediacy"
But the land they settle on is owned by someone else: the vicious Mr Price, with his dogs and guns and fancy cars, and his two equally repellent sons. "Daddy" has a past with the Price family – and neither he, nor his children, will ever escape their clutches.
Like a Greek melodrama, the book descends into an inevitable orgy of violence and revenge. There is fighting – torture, even – a kidnapping, and a violent death. In the end, the only one who seems to escape from the carnage is Daniel, the hapless narrator. This is the boy with a tender heart, when all around him have turned their bodies and minds to stone. It is that warm, beating heart, we hope, that will save him in the end.
Mozley's narrative is undoubtedly compelling. Her prose has a rare and startling immediacy, and it's not a surprise that her book was longlisted for last year's Booker Prize. But for all its beauty and fierce social commentary – Mozley cries out for all the disenfranchised in our cold contemporary climate – this is a book that leaves one feeling alienated and unenlightened. Its violence sickens to the core, and the very brutality it seeks to condemn undoes it in the end, leaving the reader helpless and afraid. Not something to turn to, certainly, just before you switch off the lights.
'Elmet' by Fiona Mozley is published by John Murray Originals, £10.99 paperback