A Matter of Time by Claire Askew – Review
By Sarah Morgan
'One day. One woman. One chance to get them out alive.'
That's the dramatic tagline given to Scottish author and poet Claire Askew's latest thriller, the fourth in her series featuring DI Helen Birch.
Although it's part of a continuing run and does mention previous cases, the novel works as a standalone tale. In fact, I hadn't read any of the other books before picking this one up – but I may have to go back and do so.
Like the TV series 24, A Matter of Time is broken down into hourly segments, but instead of having counter terrorist expert Jack Bauer putting himself on the line to sort out a death-defying situation, it's Edinburgh cop Birch.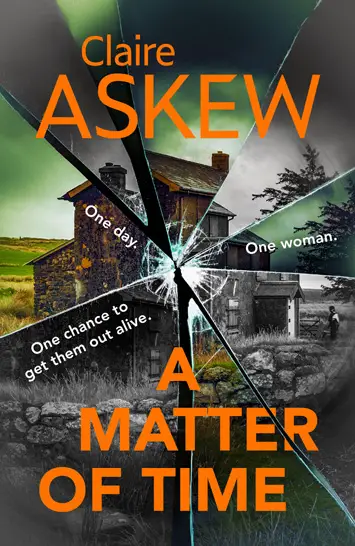 She's called in after former jailbird Gerry Hodgson has some form of breakdown and goes on the rampage, shooting down visitors at an agricultural show in the Borders. It later transpires he's killed his ex-girlfriend, wounded her husband and taken their little girl as a hostage.
"Hooked throughout"
Hodgson requests a meeting with Birch, believing she alone can understand his predicament. Although terrified, she agrees, desperate to resolve the situation by ensuring there are no more casualties.
Initially, I thought the relatively simple storyline featuring so few characters (the bulk of the book takes place in an abandoned farmhouse, and contains interactions between only Birch, Hodgson and the youngster) couldn't possibly keep the attention across so many pages, but I was wrong – I had completely underestimated Askew's skill as a writer.
She keeps the tension going throughout, leaving readers utterly absorbed in a breathtaking psychological battle with a man who is part villain, part victim.
Askew also weaves in information about Birch's own past and her relationships with her family members, including the tentative steps her long-estranged father is making to repair their fractured bond.
I was hooked throughout and, once I've caught up with her previous adventures, am looking forward to what Birch – and Askew – gets up to next.
'A Matter of Time' by Claire Askew is published by Hodder & Stoughton, £16.99