An Interview with Tim Firth on Calendar Girls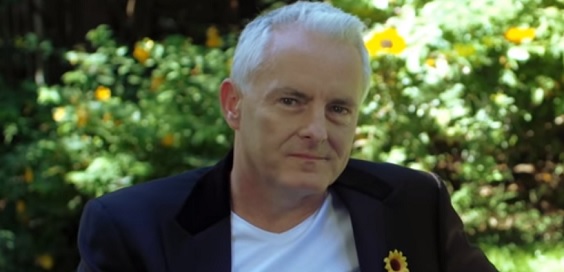 Tim Firth has worked on some of the most acclaimed films and stage shows of recent years. He talks to Roger Crow about working with Gary Barlow on Calendar Girls: The Musical and The Band musical; the art of writing a hit show, and how to convert Star Wars for the stage…
Your work on The Band was incredibly moving. When you're writing any project, do you know when you've got that sucker punch moment?
Not really. You hope when you are writing that people feel the same way about it that you do, but of course you don't really know until you're in there, in the theatre. The thrilling and equally terrifying thing about writing for the theatre is you never quite know where you are in terms of where the audience are. Sometimes they are way ahead of you. And you realise that you've over-written. And it's usually over-written. It's very rarely under-written. So you then have to go back, and that's what the re-writing process is for. The truth is with these shows that when music is in the room, music is a very unpredictable atom, with the structure. It can tell a story within a few notes. You use music as a character. It isn't just there to make moments work. It's there as a fundamental component that will take the place of words.
I love your film Kinky Boots. You weren't tempted to adapt that for the theatre?
Kinky Boots was my film, but when I was asking for the rights to Calendar Girls from Disney, who own both of the pictures, they were also doing Kinky Boots, so I would never have thought about it at the same time. To be honest, I've never seen Kinky Boots (the musical).
"Strong sense of local identity"
Wouldn't it be nice to do a musical for guys?
Yes. In a way that would be the ideal next choice. The truth is however that you're not in control of what ideas come. If you haven't got a concrete piece of kryptonite at the heart of the story that makes it want to be musical, no matter how much you might wanna write one for the guys, you will sit in that theatre and think: 'Something is wrong here. I can't put my finger on what it is'. And it'll be that you've written it about the wrong thing, no matter how good the songs are. Which is why very often you'll hear famous songs, and will then be surprised to find that they come from a musical, and you've never heard of the musical.
There's something wonderfully northern about Calendar Girls and The Band. When you were adapting Calendar Girls, were you tempted to make it more Yorkshire?
I don't think you need to make it anodyne geographically to make it universal. When you look at some of the stories that have had the greatest longevity in terms of musical theatre from this country and indeed on film, there can be no coincidence that a lot of them, an equal number are very provincial if you like, from Blood Brothers to Billy Elliot to Calendar Girls. They have a very strong sense of local identity. And the danger is that you try to make everywhere this sort of this nowhere land. And I haven't any desire to do that.
The universal element of the story is the emotional element, and what we should be doing is going full throttle for that sense of place. That's what gives it its core and its seeding ground, and actually what makes it universal is the fact it's a musical about defeating grief through comedy and hope and optimism. All of these things are universal themes and the fact that it's set in Yorkshire gives it its colour. And its honesty, but it doesn't give it its heart. The heart of it is the common heart, which is about hope.
"You've got to keep writing"
You and Gary Barlow have been friends for so long. Is there a telepathic quality between you?
No, what makes the writing partnership work between us is you need a very strong work ethic. Because you've got to write. A lot. You've got to keep writing. And he and I both work a lot. We've never been lazy in our careers. That's one of the big coincidences in the sense that not only did we come from the same village and then onto the same television programme and get to know each other, but we also have the same mindset when it comes to work. And also that we are very lucky.
Gary and myself are big fans of a certain sci-fi saga. Would you like to work on a Star Wars musical together?
It's funny, I was just saying to Gary Barlow that a friend of mine, a director, worked on the musical version of Lord of the Rings. And equally it's an untellable story in that amount of time. But what you could do with things like Star Wars and Lord of the Rings is actually make people feel they have seen the whole thing by doing it as a 90 minute or 100 minute Vegas-style version. So all the elements are there, so it's like a Cirque du Soleil version of the heart of these shows. Then I can sort of see it. Narratively they're too big and it might look a bit cheesy. Actually I can sort of see a spectacular version that somehow you come out of it and feel like you've seen the whole story.
'Calendar Girls: The Musical' can be seen at Hull New Theatre from 20-24 November, 2018