Mercure, Leeds – Hotel Review
By Karl Hornsey
One step at a time, Yorkshire life edges closer to some sort of normality in certain areas, so it was with eager anticipation that we headed to the centre of Leeds for a stay at the Mercure Hotel, located just five minutes' walk from the beating heart of the city and its main eating, drinking and shopping areas.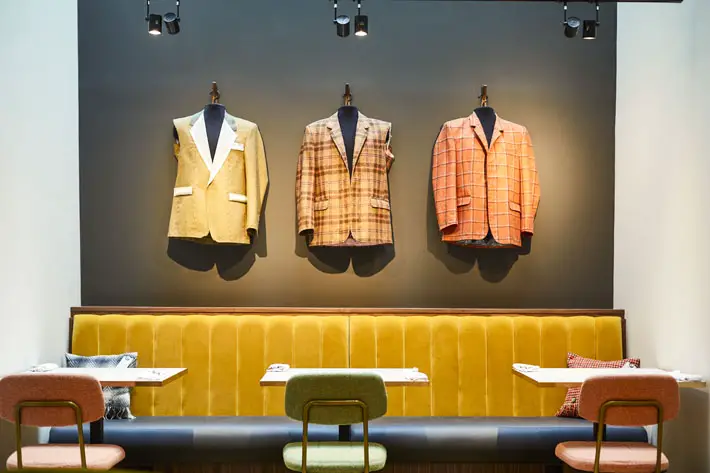 This was the first time that we'd stayed away from home since early March and the start of lockdown, so it was always going to be interesting to see how hotels have adapted in order to re-open their doors to the general public, and whether we could still feel relaxed on our travels. Thankfully, the answer to the last point was a resounding yes, as the hotel was spotlessly clean and welcoming, feeling safe and secure, yet without all manner of rules and regulations to need to abide by.
The Mercure is heavily themed and influenced inside by the area's textile heritage and history, with any number of pieces of wall art, features and décor throughout, leaving the hotel decked out in quite some style. The staff on arrival were friendly and helpful, and we were allocated to a Privilege room on the top floor of the building.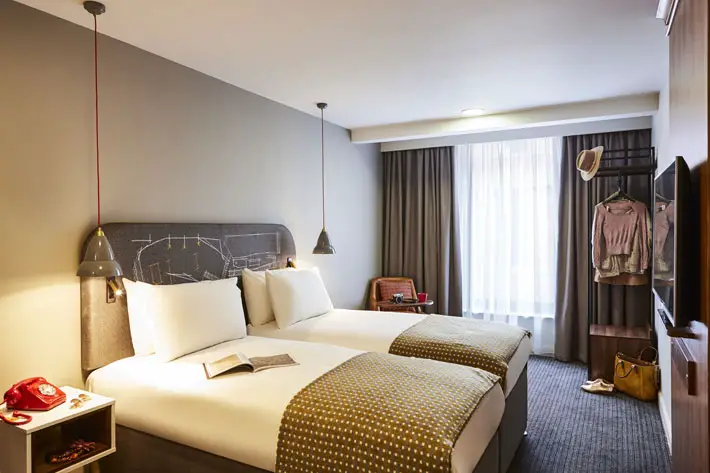 "Most pleasant"
This included one of the most enormous beds I've ever seen (Queen Size, on further research), en suite with bath and shower, a whacking great TV on the wall and, on one of the hottest evenings of the year, a rather handy balcony that was most pleasant to sit out on after a night out in the city centre. Several items within the room were sealed in plastic bags, leaving one safe in the knowledge that they are clean and untouched by any previous guests.
As it has only been about a month since lockdown rules were largely lifted, there are still aspects of the hotel that sadly are yet to get back to normal, and the main one that we missed was The Loom restaurant, which remains closed to the public. This meant we were unable to sample its wares on the evening or a cooked breakfast, but instead, the hotel have been able to lay on a Breakfast Bag for guests, which includes all manner of nourishing goodies, including pastries, fruit, rolls and drinks to set one up for the day ahead.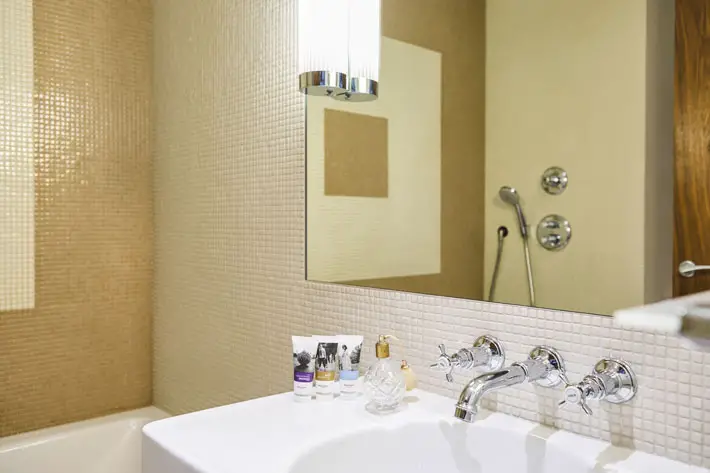 Clearly the hotel, or indeed any hotel, isn't the same without its food provision functioning as one would expect, but such is life at the moment, and the Mercure have at least thought of everything possible at this moment in time. There's certainly an odd feeling about even doing such 'normal' things as staying in a hotel, but we thoroughly enjoyed our trip to Leeds and our stay at the Mercure, and I'd be perfectly happy to visit again once some more of the limitations have been further removed.
Mercure Leeds, 23-25A York Place, Leeds, LS1 2EY
Lead in price: £45 per room, or £66 per room including breakfast for two people
Number of Rooms: 59 rooms, including three for people with reduced mobility, seven family rooms and four connecting rooms
Restaurant: The Loom restaurant and bar
0113 2042 150
https://all.accor.com