Comedian and actor, Simon Day, has announced a live tour of a brand-new show this October. In the first one man show that he has performed for many years, "Simon Day In Character" will showcase a range of Simon's best loved characters from stage and screen, brought together for the very first time.
The star of BBC's hit TV show Brian Pern: A Life In Rock will be brought to life in a live setting for the first time – a chance to see the aged prog rock star and humanitarian in full effect as he discusses rumours of his death and performs some live songs.
The Fast Show's pub bore and star of 2003 witness protection comedy, Grass, Billy Bleach, will be resurrected and speaking for the first time since being charged with making 278 sexist comments over a three-month period in his local Weatherspoon's.
Geoffrey Allerton, Yorkshire's most under-rated poet, steps out of the Mallard Theatre and onto a stage near you to recite work from his latest poetry collection 'Making Time'.
One of Britain's most dangerous men and longest serving prisoners Tony Beckton talks about his continuous struggle to adapt to life on the outside. He'll be regaling the audience with stories of his hilarious and violent antics in prisons across the UK.
In preparation, we asked Simon for his Famous Last Words…
Last thing you did that made you feel good?
Just made my missus a cup of tea.
Last thing you'd want to be doing right now?
Driving in London.
Last night on Earth… What's your poison?
A glass of Badoit.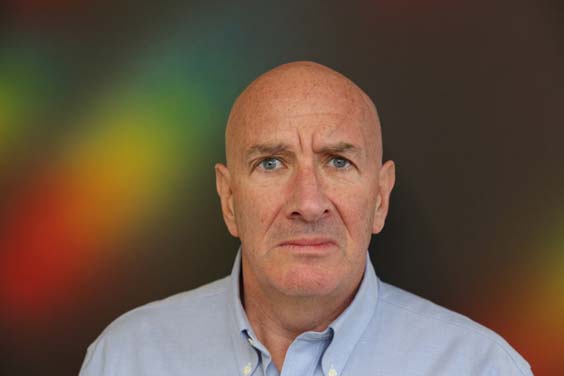 "Love is eternal"
Last supper… What are you ordering?
Tandoori quail
Last person you'd want to share a drink with?
Trump.
Last time you shed a tear and why?
When my daughter won a singing contest.
Last refuge… where would you go?
A cave in Wales I know about.
Last the course… tips on loot, love & life?
Nothing is forever, fame doesn't fill holes, love is eternal.
Last but one… random question: Tell us about something that interests you that nobody else knows about. Like Gaelic football… or porcelain.
I am a world expert on 17th Century Chinese warrior cast bone fragments.
Your Famous Last Words?
He had a go.