An Interview With Actor, Vicky Entwistle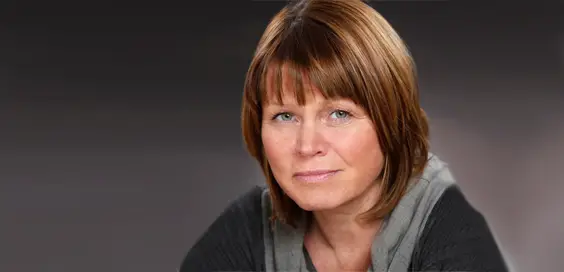 Vicky Entwistle
Interview
by Vicky Edwards
She may be playing a parrot, but Vicky won't be winging it when it comes to performing in the newly updated 50th anniversary revival of the classic musical Doctor Dolittle.
Arguably one of soaps loudest and lairiest ladies, while she may still be 'squawking' in her latest role, there will be no further trace of Coronation Street's Janice Battersby when Vicky plays the parrot who teaches Doctor Dolittle the language of the animal kingdom.
Joined by ex Corrie pal Brian Capron, the cast of this epic new production is led by Mark 'Mr Weasley' Williams as the good doctor. Marking the 50th anniversary of the 1967 film of Doctor Dolittle, with book, music and lyrics by double Academy Award-winner Leslie Bricusse, the production will feature the same much-loved songs, including the Academy Award-winning 'Talk to the Animals'. Featuring stunning visual puppetry, and with the book reworked by Leslie Bricusse, it's easy to see why theatres all over the country have been so eager to book a slice of the Dolittle action – enough venues to fill a whole year.
Signed up to appear for the duration, Vicky admits that having her carpenter husband, Andy, working alongside her makes the prospect of twelve months living out of a suitcase much easier to contemplate. "He is a carpenter and helps to build our set," she explains, "but I also thought that, by doing the whole year, I could learn more."
Telling me how she takes real pleasure in broadening her experience as much as possible on every job she undertakes, Vicky is no stranger to musicals having played Madame Thénardier in the West End production of Les Misérables. Modestly she insists that she's no expert.
"I thought my head was going to explode"
"In fact, when they asked me to do this I asked my hubby what was going on!" she exclaims. I tell her that I saw her in Les Mis and that she was brilliant, eliciting a shy smile and embarrassed thanks. "I loved it," she admits, "and I can't wait to start the tour of Doctor Dolittle."
The story, for the uninitiated, goes thus: The eccentric Doctor Dolittle sets off to track down the Giant Pink Sea Snail – the creature that holds the secret of life and makes the world a happier place. Helped by his human companions and an exotic menagerie of animal friends, including the pushmi-pullyu and trusty sidekick Polynesia the parrot, the Doctor teaches us not only to talk to the animals, but also the value of listening to them.
"Polly is very old, very wise and extremely funny. She's also quite cheeky. She is the only animal that can speak [human and all the animal languages] and Doctor Dolittle is quite taken aback when he first realises. He thinks he is the clever one, but really Polly is always giving him clues and leading him in the right direction," smiles Vicky, who is in raptures over the costumes and puppetry.
"They are just the most amazing costumes. Without giving too much away, mine kind of melts into the puppetry," she teases, refusing to explain further for fear of spoiling the impact for me.
Diverting my curiosity, she tells me instead about how she dealt with the demands of rehearsals. "To be a character and to sing, dance and do puppetry? I thought my head was going to explode," she laughs, agreeing that the multi-tasking required to play her feathered alter ego is dizzying. "By the end of the first week of rehearsals, I was convinced that whenever I heard birds tweeting that they were talking to me!"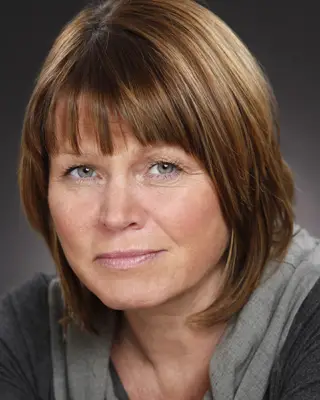 But first day nerves were allayed by dint of being in the company of old friends. "I worked with Mark on Father Brown and with Brian on Corrie, which really helped. I had my two pals," she smiles, confessing to having initially been a tad in awe of the musical's creator, double Oscar and Grammy winner who also has no less than eight Ivor Novello Awards to his name, who was sitting in on rehearsals.
"I want them to understand the moral"
Understandably so. As the writer of more than forty musical films and plays and songs, including the blockbusters Scrooge, Willy Wonka and the Chocolate Factory, Goodbye, Mr Chips, Superman, Victor/Victoria, Home Alone 1 & 2, Hook, Goldfinger and You Only Live Twice, Leslie Bricusse does have something of a whiff of genius about him. But having overcome her wobbles at being in the presence of such a prodigious talent, Vicky fell in love with the revised story, which has been inspired by the original stories of the same name by Hugh Lofting and also the Twentieth Century Fox film. But, she eagerly points out, this new version will have particular resonance in our throw-away society.
"It is so relevant and the message is clear: you get back what you give out. It is about loving animals and the environment; a sweet message of compassion and thoughtfulness. It is very much a show for all the family and it is very funny. It has got something for everyone and it looks stunning too," she sighs. "I think people are going to love it."
Of life on the road Vicky has no fears. In fact, she's positively looking forward to being a tourist. "Another reason that I wanted to do the full year was to see all these places that I have never been to before. When I am seventy I want to be able to say 'Oh, I played that theatre!' So yes; we'll be going round churches and cathedrals and attractions and doing lots of walking. We like to have a good old nose around. It's going to be fun. I am really looking forward to playing The Lowry, which of course is close to all my old Corrie friends. Blackpool is close to home and anywhere up North means we will see family and friends."
As we part she returns to her hopes for Doctor Dolittle and assures me that I will come away from it feeling energised and upbeat. "I want audiences to leave the theatre feeling really elated, humming the tunes and feeling alive. I want them to understand the moral and for children especially to think about the environment and the animals. I am very much an animal person," she beams. "Animals are ace."
From what I hear, so too is the show. A word to the wise: grab tickets now. I suspect they're selling faster than a sprinting cheetah.
'Doctor Dolittle the Musical' comes to Hull New Theatre from 26 Feb – 9 March, 2019