Renting Out a Home – 6 Tips to Let the Property More Quickly
Unoccupied properties in your portfolio don't just fail to bring income into your account; they actively cost you money. Whether you are new to being a landlord and have recently purchased a house or flat or have been in the game for some time, you must fill the property with good tenants. However, there is often an additional time pressure on this, as having a void period can significantly impact your revenue. Things like mortgage costs, utility bills, council tax and letting agent fees quickly begin to add up and eat into your profit margins. So, how do you ensure you let your property to the right people promptly? Read on for more information.
Look After Your Current Tenants
This might seem obvious, but you won't be stuck in the situation of trying to fill a vacant property if your current tenants never leave in the first place. Therefore, you should try to keep your tenants as possible to eliminate (or reduce) the risk of them moving on to something new. Happy tenants are far more likely to stay on in a property.
You should keep on top of any maintenance work and respond quickly to any requests or emergencies. Ultimately, this will help you build a better relationship with your tenants and maximise the chances that they decide to stay on in the property.
Refresh the Space With Paint and New Carpets
If your current tenants decide that they no longer want to live in the building, you will need to begin taking steps to improve the chances of letting it. One way to do this is to simply give the walls a fresh coat of paint and to update any carpets that might be present.
At this point, you are essentially starting from scratch, so you will need to entice prospective tenants with a good looking and well-maintained home. This should reduce the likelihood that the building will sit empty for an extended period.
If the décor in the property has seen better days, don't hesitate to hit it with a fresh coat of paint. This is a relatively inexpensive way to make a property more attractive and make all the difference for prospective tenants. Additionally, if you have had a run of two or three successive tenancies in the building, it might be time to install new carpets. While this can be an expensive process, it will likely work out to less than you would lose in revenue should your property sit empty for a long time.
If you are looking for design tips and inspiration, check out this article.
Carry Out the Maintenance You've Been Putting Off
Sure, it can sometimes be difficult to stay on top of maintenance projects, especially if you are letting out multiple properties. However, if you have had tenants recently vacate a home or flat, use this as an opportunity to carry out those projects you've been putting off.
If you wait until you have new tenants in the building, you might be shooting yourself in the foot, and that's if you even get new tenants at all! Suppose you fail to complete the routine maintenance before you begin holding viewings for the property. In that case, prospective tenants will likely form an opinion that you do not care about the building. They will use the state of the building as a marker for the service they are likely to receive while living in the property, so if it is dilapidated and things don't work, you risk having a longer period of vacancy.
The maintenance could also include any upgrades that you have been meaning to make for some time. For example, the kitchen in a home can be a sticking point for many people, so if it is dingy, dull or poorly lit, you might not let the house as quickly. Consider this kitchen lighting to make the space more vibrant and enhance your chances of letting the building.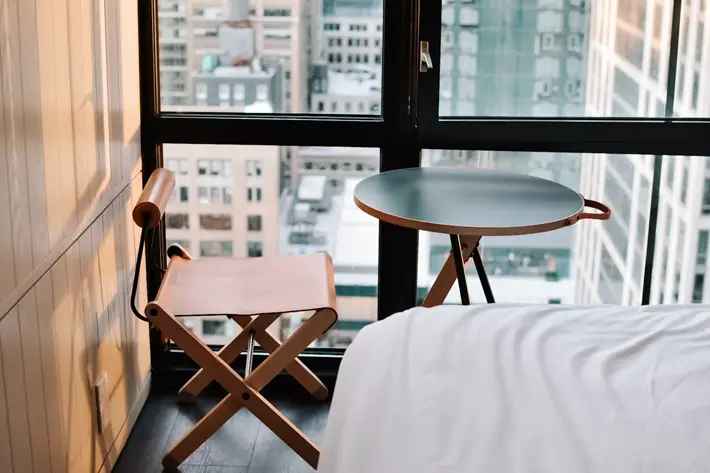 Lower the Rent
If your property is located in an area with a surplus of rental properties, you might need to consider decreasing the amount of money you are asking for. If there are many properties for prospective tenants to choose from, they might be looking for an incentive to help them make a choice.
This is where you could use a rent reduction strategy to boost the odds of renting your building out in a timely manner. For example, you could offer a 20% reduction on the first two months rent for any new tenants when they agree to a 12-month tenancy. While this might cost you some revenue, it will almost certainly be a smaller amount than you would lose if the building was unoccupied for an extended period.
Consider Accepting Pets
All landlords have to make a decision about whether or not to accept pets within their properties. However, many reject tenants with pets or deny requests to get pets once they move in. Naturally, there are potential costs associated with having pets in the building; however, if you are struggling to find tenants, then it might be a sacrifice that is worth making.
Offer Work From Home Features
Since the outbreak of Covid-19, many individuals have found themselves working remotely from home. This is something that you can use to your advantage when letting a property. Consider including superfast WiFi in the home as part of the tenancy agreement to help it stand out in a saturated market.
Additionally, if there is a smaller bedroom in the property, consider marketing this as office space and provide a workstation when you let it. This will appeal to the increasing number of people that have found themselves working flexibly during the pandemic, which could help you to let the building more quickly.
Conclusion
If you are new to the letting industry or have tenants moving out of a property soon, consider following the steps listed above to reduce the amount of time the building is vacant. Ultimately, void periods are one of the most costly situations for landlords, so you should do everything in your power to get new tenants into the building as quickly as possible, even if this means offering concessions or incentives.