Top-Notch Ideas For Garden Party Food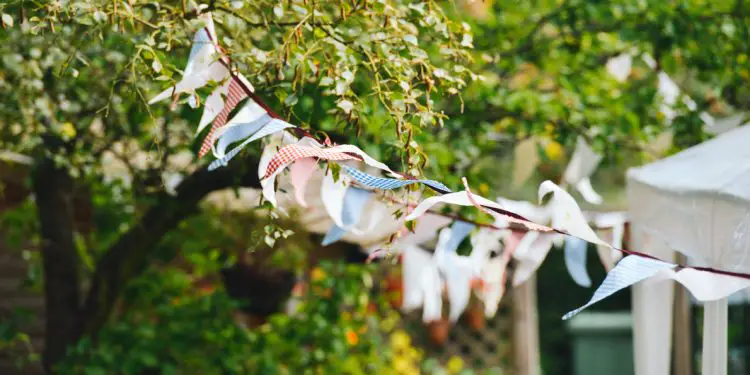 The garden-picnic season is rising into focus now that spring has arrived. A colorful collection of meals for this theme will surely motivate you to spend time outdoors, having fun with your closes ones. Lavender champagne cocktails, French-inspired plates, and stunning fruit tarts are just a few samples of what delicacies you can try during a party.
Although organizations like Poptop will surely come in handy, letting you prepare a flawless event to boast of, it is still necessary to take a little theoretical research and distinguish what popular styling trends will rock it. Whatever your budget is, setting a tasty and unique menu is less troublesome than it might seem. Stay tuned to check it out!
Grilled Vegetables
Don't hesitate to use the resources you already have. It is not only about preparing meals for vegetarians. It is a wonderful solution to make a healthy diet more accepted and beloved in your family. Homemade salads with grilled asparagus, zucchini, cauliflower, Brussel sprouts, corn, and so on will be a delicate yet bright palette of flavors. You can pick up different types of serving.
The key benefit of this food for garden party occasions is its suitability for everyone. Tastes differ, but the approach lets you cater to as many visitors as possible. Feel free to accompany this dish with refreshing beverages like strawberry limeade or alcoholic drink recipes.
Prosecco Van
After mentioning boozy beverages, it is impossible to omit a second-to-none party idea with cocktails or stronger drinks — everything you need to cater to the palette of male and female guests. By bringing boogie blues sounds or other music styles, you can certainly style the event as desired. Among possible variants, prosecco is the most traditional (and pre-ordered) variant.
Cocktail Masterclass
To make your event more interactive, it is the right decision to hire a professional and discover appealing ways to bring holidays to your taste buds. This adventure time doesn't necessarily require too many ingredients — focus on what products you can find in your fridge or in supermarkets nearby. Even if your choice of alcohol is pretty limited, you can add a lot of tasty nuances with orange peel, maple syrup, coffee, fruit juice, and others.
BBQ
Naturally, this is the king of all the summer garden party ideas. You can play with spices and intensify the flavor of juicy meat slices with chili powder, smoked paprika, etc. Mixing a traditional barbecue sauce with others like hoisin and herbs will definitely create a new layer of gourmet taste. It is a great choice to prepare an event where you can try different meals around the world (for instance, each state in the USA is proud of its special BBQ recipe). If you don't feel like cooking, you can hire a BBQ chef to prepare a barbeque menu for your party.
You don't have to stick to meat and steaks either. If your table is full of barbecued vegetables, fish, chicken wings, hot dogs, and so on, your guests will only thank you.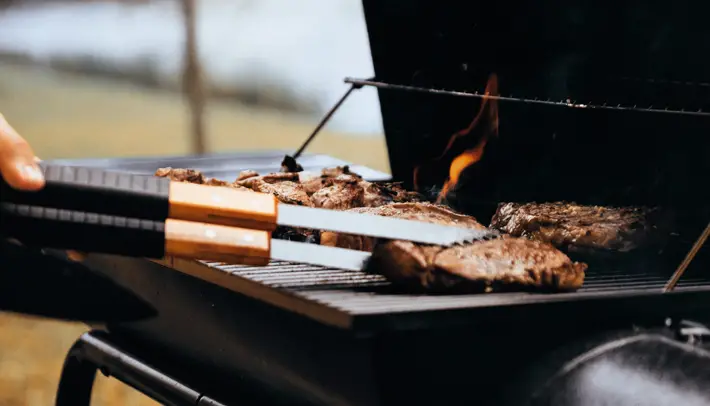 Canape
You won't go wrong with classic solutions. Canapes can be extremely different — from last-minute holiday preparations to truly luxurious recipes to serve with champagne or wine. For children, you can prepare a couple of cute and easy-to-grab snacks to enjoy the evening as adults do.
Home chefs are welcome to bring more diversity to their party menu, especially if it is full of juicy yet fatty meat with refreshing appetizers. Along with cheese toppings and gorgeous bread types like crostini, take into account how complimentary vegetables can be from this perspective. Cucumber, watermelon radish, baby corn, and bell peppers will highlight the genuine aromas of your canape recipes.
Pizza
It's pizza time! If you love crispy-crust pizza the way Spiderman does, you will surely hit the jackpot. This dish is extremely versatile, and you can get inspired by professional recipes or food for garden party from different chains.
If you dive deeper into the topic, you will see how unparalleled ingredients for pizza are around the globe. From high-end prosciutto/pumpkin and leftover recipes to extraordinary raspberry/mascarpone and strawberry/balsamic options, there are plenty more toppings to get surprised.
Burger
Another strong competitor to a pizza party is a burger van. As one of the best garden party catering ideas, it allows for lots of experiments — your stomach will be grateful. The task is slightly more complicated because such food is meant to be comfortable to eat. Would you like to chew large bites of burgers when there are many guests around? It is way better to opt for mini-sized meals to set a good mood and don't trouble your family and friends.
Desserts
Last but not least important, sweet chocolate and other similar solutions will be a great choice. Even if you aren't a fan of desserts, fruit-rich tartlets or sweet-and-sour coffee puddings will be a gorgeous mic drop at your party. If you don't feel like serving cupcakes and donuts either, just consider how refreshing and delightful ice cream corns or cookies will turn out to be.
The Takeaway
Just presenting what you have in the fridge won't be extremely appetizing for a party. A little bit of effort and deciding on what party you would like to arrange will solve all the troubles. Whether you are a sweet tooth or desire each and every guest to enjoy mouthwatering recipes, it is simpler to prepare unique meals than it seems. Or you can invite a professional chef and forget about any related issues for long.