Submitting A Digital Manuscript To A Publisher: 12 Formatting And Preparation Tips
Submitting a manuscript to a publisher can seem like a daunting prospect. The manuscript will need to be spotless, with no errors or inconsistent formatting. To be successful, it is crucial to be prepared and know the market. Getting published can be a marathon rather than a sprint, so being ready to work hard and approach numerous publishers is crucial.
When putting a manuscript together, it should adhere to the general industry standards expected from authors. It should also comply with any particular specifications from a publishing house. This article will list some of the top tips to get a manuscript up to standard.
Get To Know The Options
It is a good idea to find out about the different publishers out there. Consider the type of works they publish, how large their operations are and how successful their authors have been. A publisher's social media accounts can be a great source of information, allowing prospective authors to find out more about the type of manuscripts a publisher may be interested in. Reading one or two books that the business has published can also be beneficial to find out more about a publisher.
It is a good idea to create a shortlist of publishers that may best suit and be interested in a manuscript. Authors can order the list into their top choices, the most likely to publish a manuscript, and with the people they most want to work with.
Check The Requirements For Individual Publishers
Each publisher will have its own specifications for publishing a manuscript. Some may be a standard template, while others may have more exact standards. Authors should tailor any manuscript before submitting it to a publisher, ensuring that the author has fully understood the requirements of the publishing house.
Be Consistent
If there is uncertainty about how to format a manuscript, being consistent is crucial. A publisher can always change the format to suit their requirements at a later stage. Authors should ensure that their writing is consistent throughout the document. For instance, if an author is unsure whether to write numbers out or use numerical characters, they should choose one and stick with it. It can always be changed afterwards if the publisher requires it.
Find An Agent
Agents can be hugely beneficial to authors. Many of the most respected publishers will only consider a submission that comes via a literary agent. It can be challenging for fledgling authors to find the right agent, so they should be prepared for the hard work and potential rejections they may face.
Literary agents are in high demand, meaning it may take them weeks or months to read an author's submission. Patience is crucial in this stage. Authors should send out their manuscripts to several agents, ensuring they are the right fit beforehand.
Get Active In Writing Communities
The writing community is large and diverse, with many authors willing and happy to lend a hand to newcomers. Authors should take advantage of this community and start to build strong working links with those in the industry. Authors can find community connections online, with countless forums to help find inside tips and advice on improving their writing and getting published.
Literary festivals, conferences and workshops can also be a great source of information and opportunities to network. Any aspiring author should take advantage of these opportunities to hone their craft and improve their chances of being signed by an agent and publisher.
Compile Everything Into One Document
This may be an obvious tip, but any manuscript submitted to a publisher must be formatted into one document. An initial submission may be a short extract from the manuscript, but this should be one single document.
Many authors write in a non-linear style, meaning they often have multiple documents containing different parts of their work. Before submitting, these will need to be merged successfully into one clear, consistent document. Authors can learn how to merge a PDF and ensure good formatting using this helpful guide from Adobe.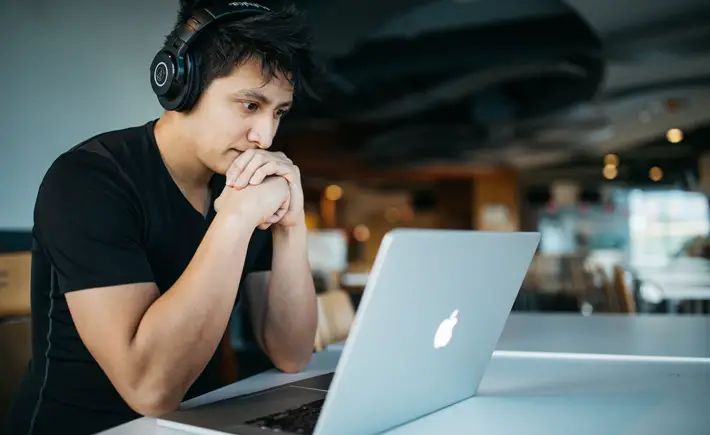 Use A Standard Font
Choosing a standard font for a manuscript is critical. Some authors consider different or unique fonts as a way of getting noticed by a publisher. This can often have the opposite of the intended effect. Authors should always use a standard font such as Times New Roman. The writing of a manuscript should be the thing that makes a publisher sit up and take notice, so authors are better served by focusing only on their writing quality.
Proofread Thoroughly
Errors in a manuscript are to be expected until an editor or editors have been through it with a fine-tooth comb. That being said, any manuscript with multiple glaring errors will immediately be off-putting to an agent or publisher. Authors should proofread a manuscript multiple times before submitting it. Asking friends and family to proofread can also be beneficial, as can enlisting the services of a professional proof-reader.
Submit To Multiple Publishers
Once a manuscript is up to the highest standards, it is time to consider publishing options. As mentioned above, it is best to have a shortlist of multiple publishers. Authors should submit to as many publishers as possible through their literary agent. It is essential to have faith in the agent to represent the manuscript to different publishers.
Be Prepared For Rejection
Rejection is a common occurrence when submitting a manuscript to an agent or publisher. Some authors may be rejected many times before they find success. This can be disheartening, but it is all part of the process of becoming a published author. Authors should expect to be rejected initially and learn ways to develop tough skin and take on any criticisms they receive.
It is best to consider any rejection to be a learning experience. Often agents and publishers will ask an author they believe to be promising to resubmit after making changes to a manuscript or getting more experience.
Consider Self-Publishing Options
Thanks to an increasingly digital world, many authors have found success by self-publishing their work. Self-publishing removes the need for an agent or publishing house to read and approve a manuscript. Self-publishing does not necessarily offer more chance of success and will require an author to fund printing, marketing and other costs themselves. Still, the plethora of successful self-published authors speaks for itself.
Consider A Writing Course
Writing courses can be an excellent way for authors to improve their writing skills and increase their chances of getting published. They can also be fantastic networking opportunities. They should consider courses on various types of writing, rather than just the style they hope to be published in. Learning about different kinds of writing can help an author improve their overall skills in different areas. There are plenty of online courses to choose from to help hone the craft.
Conclusion
Getting published is every author's dream. It is a long road from putting pen to paper to finally seeing a book printed on the shelves. Preparing a manuscript to the highest standard is crucial to boost the chances of it being published.
Authors should be diligent in ensuring their manuscripts are up to the highest consistent standards. They should be aware that it may take multiple attempts before finding an agent and publishing house willing to accept their work. Putting in the work and ensuring the manuscript contains high-quality writing and excellent formatting is the key to success.