Slips and Trips Incidents: Understanding the Law
Countless people end up in the emergency room each year due to slips and trips. The costs of these accidents can be significant, one strategic health authority disclosing that the sum amounts to 92, 000 EUR per year, per trust. Plus, there's only so much that doctors can do to help. Slips and trips can result in severe injuries, such as broken bones, neck injuries, paralysis, and brain injuries. The law requires floors to be suitable, in good condition, and, most importantly, free from obstacles. Regrettably, property owners don't always evaluate the risks or take action when necessary. The risk must be controlled in terms of money, time, and trouble.
Most slips and trips take place in the workplace
Slips and trips are the leading cause of workplace accidents and injuries. Slips occur where there's too little friction or traction between the footwear and the walking surface. Besides the occasional spills, common causes include wet/oily surfaces, loose rugs or mats, and weather hazards. Trips, on the other hand, take place when the foot collides with an object, which leads to a loss of balance. Inevitably, you fall. Common causes of tripping include poor lighting, exposed cables, uneven walking surfaces, and clutter in the way. The good news is that incidents like the ones described above can be prevented.
It's possible to prevent the risk to employees and visitors alike. Reputable employers have public liability insurance, which offers financial protection in case a visitor suffers an accident on their premises due to negligence. Most importantly, they have an obligation to make the workplace free of hazards that could cause someone to be injured or killed. To do this, it's necessary to carry out a risk assessment and take sensible measures to control the risk. In many cases, straightforward measures can help easily control the risks. Even if the workplace stays the same, it's advisable to review the situation on an on-going basis.
The Health and Safety at Work Act 1974
The main piece of legislation covering occupational health and safety in the United Kingdom is the Health and Safety at Work Act 1974. It imposes general duties on employers, employees, contractors, and suppliers of goods at work. The goal of the HSWA is to ensure practical compliance and assist organisations with implementing health and safety measures. As far as enacting enforcement is concerned, the responsibility is shared by the HSE and local authorities. If you'd like to read the Health and Safety at Work Act in full, please go to hse.gov.uk.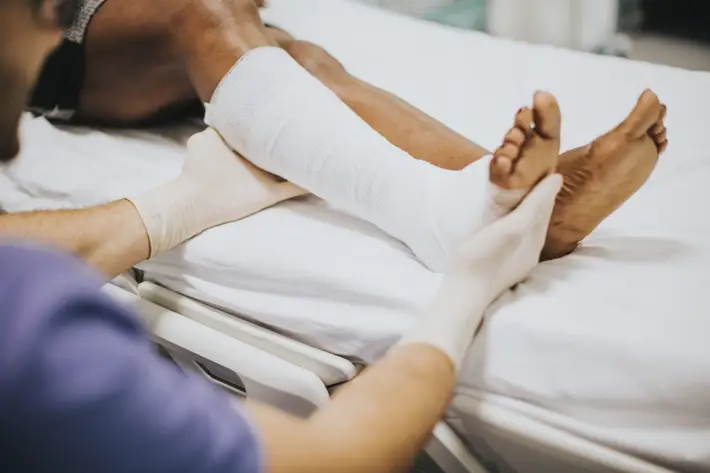 Various statutory instruments and amendments have been brought into the Act. Some of them include the provision of personal protective equipment. Speaking of which, the equipment must fit the user properly and be of a proportionate size and weight. It's up to the employer to make sure that employees receive training on the use of PPE. Employers have a common law duty of care to take care of the health and safety of their employees. A breach under the duty of care can result in a claim for compensation made by the injured person.
The common law duty is a personal, non-delegable duty that can't be entrusted to another person. Duty of care can mean different things depending on the industries and workplaces. The safety measures that need to be implemented in the office are different as compared to those pertaining to a construction site. Getting a good understanding of the implications of the duty of care is paramount. You risk forfeiting your legal rights and getting much-deserved compensation.
Slips and trips in public places: What is there to know?
Public places such as parks are designed so that individuals can experience a little bit of peace before going back to the daily hustle and bustle. We tend to ignore the fact that public places tend to be dangerous. Anyone can become the victim of an accident. Accidents can occur in places such as shops, supermarkets, hospitals, libraries, banks, restaurants, and so on. If reasonable steps haven't been taken to make sure that the area is safe, the owner is liable to pay. If you've sustained an injury following a slip or a trip, you can claim compensation from the organisation responsible. Someone has caused physical or pecuniary injury for you, so the situation needs to be addressed.
Equity is at the heart of the legal system. To be more precise, great efforts are made to ensure that the wrongs other people have inflicted are made up for. You can obtain compensation by taking legal action, but it could cost you a lot of money. Some personal injury claims specialists offer free advice. If you can't afford legal advice or support in court, you have your back covered. A practicing solicitor is up to date with relevant legislation and regulations. Additionally, they have a thorough knowledge of legal matters and are able to deal with the complexity arising from cases of slips and trips.
Determining liability isn't always a straightforward matter. More exactly, it can turn out to be complicated. To prove fault, it's necessary to collect evidence such as clear photos, details of eye witnesses, medical reports, and so on. If your injury isn't a serious one, you might be able to fix the situation by writing a letter or simply making a complaint. The total compensation will depend on the extent of the injury suffered and its impact on your life.
No matter how traumatic or embarrassing it might be to experience a slip or trip, it's essential to claim compensation because it can help cover the costs of medical treatment and rehabilitation. The compensation received is reliant upon the relevant proof and evidence. As you can imagine, no two cases are the same. Previous results aren't the best way to judge your claim's potential settlement amount. You should be able to reach a settlement in about nine months. Nevertheless, complex claims fall out of this category and it might take longer to reach an agreeable settlement.