5 Things You Didn't Know About Open Banking in the UK
It's almost three years since the UK government forced the country's bank to adopt the open banking system. This system authorizes the once proprietary customer information between FinTechs, banks, and other firms. Many banks were against this as they saw it as a loss of client data they'd worked hard and spent a lot of money to get. But slowly, their attitude towards open banking is changing.
Despite it being around for two-plus years, many consumers don't fully understand open banking, its purpose, and its limitations. In this piece, we'll share details you didn't know about open banking to help you take advantage of it.
Open banking was set up to make your life easier
Before 2018, banks held all account data and transactions of their clients for security reasons. But Fintechs soon realized the benefits of opening data collection and sharing the data with third parties for the benefit of the customer. It allows for fast and seamless access to information while maintaining anonymity. This method of opening bank account data to third parties is called open banking.
Before this, sharing data involved screen scraping where users had to type in their usernames and passwords into every third-party platform. Such methods were unreliable and opened businesses and consumers to security risks.
Open banking operates through base APIs through which third parties access banking data. It infuses security into the process and allows consumers to have a wholesome picture of their finances. Instead of manually compiling data from their different accounts, the third-party services aggregate the data and allow consumers to analyze their earnings and spending for better budgeting.
Through open banking, financial services like Solution Loans can present you with better product recommendations. Banking services, including application and approval for small loans, can now be done faster.
With all these benefits, open banking could lead businesses and consumers to save a whopping £18 billion in value annually in England alone.
Open banking only applies to accounts accessible online
You can share data for any of your payment accounts, including credit cards, current accounts, prepaid cards, and savings accounts. However, the account should be accessible online for the third-party service to get it.
You can share data with anyone
The idea of sharing your banking data through a single action can be liberating. But be careful who you let in. Your bank can only protect you from fraud if you share data with authorized companies.
An authorized third-party company is regulated by the FCA or any other European regulator. They'll be listed on the Open Banking Directory or the FCA Register.
Most authorized third parties offer two kinds of services that need authorization:
Account information services – these services allow you to see your account information from different bank accounts in a single place and offer helpful features like budgeting and product recommendation.
Payment initiation services allow you to pay companies directly from the bank account and not through third-party companies like Mastercard and Visa.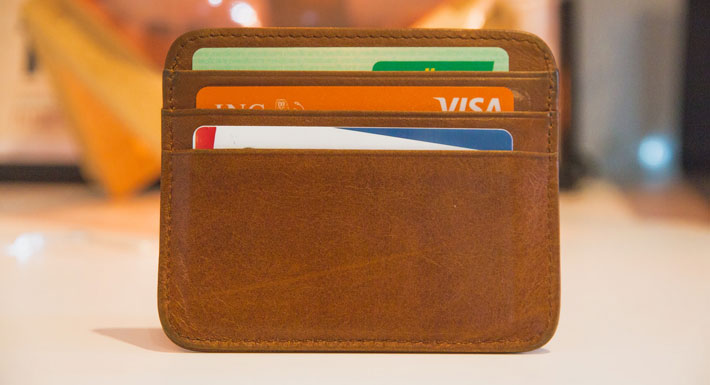 Your data is safe
Providers can only access data required for the service you sign up for. If you ask a provider to look at your current account data with one bank, it's impossible for them to look at your credit card details as well. For that, they need your permission.
Moreover, every provider has to comply with the data protection regulations like the GDPR created in 2018. The provider is expected to tell you the data they'll use, for how long, and what they shall do with it before you permit them.
If it's all fishy, you can back off.
Banks are warming up to Open Banking
When Open Baking was introduced, banks felt like they were losing something precious. But with the introduction of new regulations like the PSD2 (Second Derivative on Payment Services), most banks have no choice but to embrace Open Baking. Aside from this, other reasons they are compelled to join the bandwagon include:
Compliance – in this case, compliance is more about remaining in business and not driving more sales. However, banks could argue that avoiding unnecessary fees and fines helps to improve profitability.
Better digital agility – Open banking allows them to share data with third-party services and better leverage their data internally. This way, they can improve customer experience and inadvertently increase the customer's lifetime value.
Potential to collaborate with FinTechs resulting in creative marketing methods and attracting new clients
Open Baking operates like a two-way street. Banks can access new data from third-party services. This creates new opportunities to create integration-based financial services and products.
Conclusion
You don't have to use open banking.
It's up to you. As explained, Open Baking can change the way you budget your money.
Ultimately, you'll decide if you are okay with sharing banking data with third-party services in the hopes of gaining more control of your money or getting better deals on financial products. But with the safeguards put in place, you've nothing to worry about.
However, we should point out that there are never guarantees with any product. Luckily, if you consent access today, then change your mind, you can revert the permission for access. You see, after you consent to share information, the request is sent to your bank, which processes the request and grants access. To revert the request, contact your bank.