Tips on How to Make your Makeup Look Even Better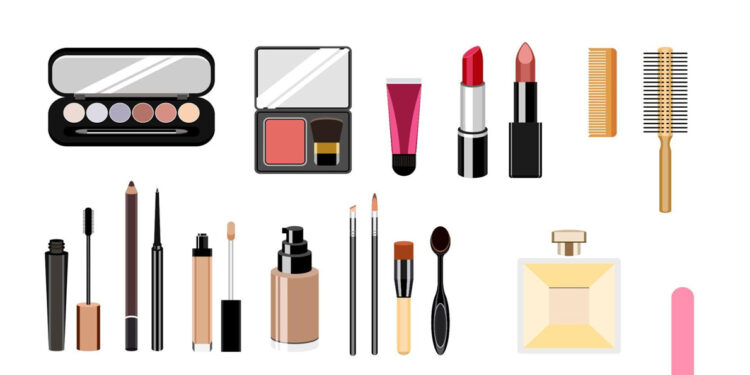 Whether you are an influencer, Instagram model, supermodel, or just a regular person who wears makeup, you are bound to need some tips and tricks that'll turn the heat right up with a makeup look. And that's what makes makeup so much fun. We learn and try new things every day, and some of them stick with us for a lifetime. Like the foundation shade finder of today, which helps you find your perfect shade. Or that makeup trick your mum taught you when you were 15, which you still carry with you today. Want to make your makeup look even better? Here are some tips to help you along.
The eyes
Let's start with our precious eyes and how we can make them look even better. First up, let's kick off with your eye makeup; this strays from the usual of applying your foundation, primer, etc., first, but heck, we are breaking the rules. Sometimes your eyeshadow can mess with your foundation, so this isn't all that bad when you think about it.
● Want a more defined eye? Opt for lining the upper inner rim of your eye using a waterproof eyeliner that will make your lashes look way fuller and define the shape of your eye.
● Don't skimp when it comes to mascara; pack it on but not so much that it looks cakey. Applying mascara a few times will open your eyes more, making them stand out and bringing more focus to them.
● Brows can be so tricky. If they are thick, they would need a neat trim, and if they are thin, a nice fill will do the trick. Strong eyebrows give your face some depth and structure. Fill them in with a pencil, powder, or brow mascara so that they can look fuller.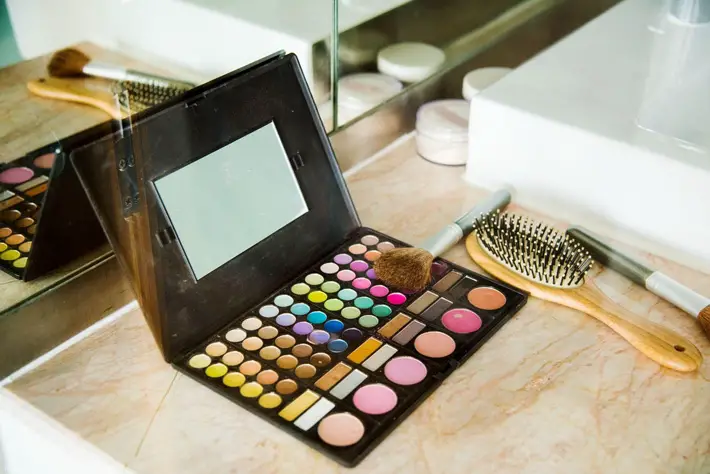 The face
The trick here is to wear the correct foundation that matches your skin tone to the tee, and this is possible. Beauty experts are around for a reason, and you always want to look as natural as possible, and if not, that's fine as well, so long as it works for you.
● Flawless skin is probably every person's dream, and some of us are lucky enough to be born and live our entire lives with skin free from imperfections – winning the clear skin lottery is truly something else. And if you want to give yourself a flawless look, opt for using sheer foundation. You might want to cover up some blemishes yet have your freckles show, and a sheer foundation is perfect for that as it provides the coverage you need.
● Can you believe there are people out there applying foundation to their ears? And they are onto something. If you are prone to your ears turning bright red on hot days or when you are flustered, apply some foundation onto your ears; the next time you are hot, your ears won't show a thing. #Winning
● Ever wondered how you could add some angles to your face? Well, using a blush brush when contouring will do just that. Since contouring is all about calling attention to your good features, using a blush brush will give the more angular look you are after.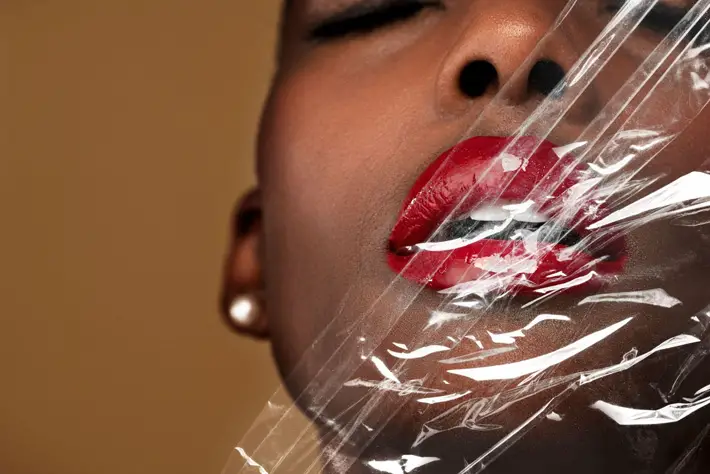 The lips
There is no way we can have a list of tips and tricks without mentioning the lips. We remember the rules were clear back in the day, no red lips during the day – it was only reserved for evenings or date night. No wild colours during work hours – now you can pretty much wear anything, and no one bats an eyelid and compliments will probably flow in.
● Moisturise those lips; your lips are significant features of your face. And if you are taking a few snaps for your IG story, your lips need to be moisturised, no dry, cracked looks, please! You can opt for shimmering lip balm, moisturising lipstick, or even a gloss. Do not allow anyone to tell you that glass is only reserved for primary school.
● You've probably been told at least five times in your life to smile. But what if we told you not to smile so widely. Unfortunately, wrinkles begin to form around the eyes if you smile too broadly, and one way to prevent this is to tone down your smile. Beauty experts suggest practising your smile in the mirror to get it perfect.