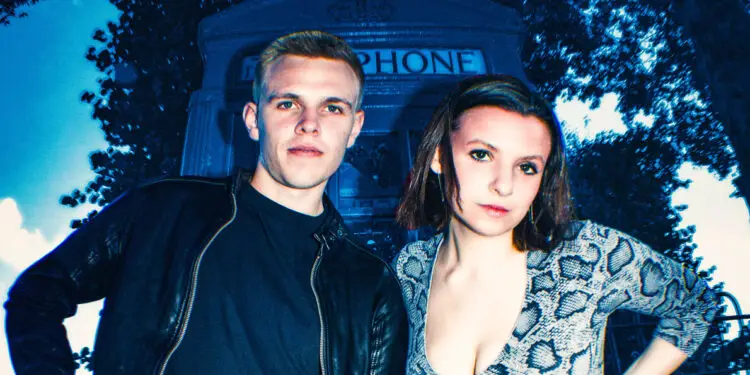 Sweet and catchy bedroom electro pop, from Leeds…
YOUR NAME: Maeve
BAND NAME: Lucky Iris
WHAT DO YOU DO/PLAY? I Sing!!
HOW LONG HAVE YOU BEEN TOGETHER AS A BAND/PLAYING MUSIC? Jasper and I have known each other years… since secondary school actually!! Then we played in bands together at university until we decided at the very end of 2019 to try going forward as a duo… and that takes us up to now!
GIVE US 3 REASONS WHY WE SHOULD TRACK DOWN, LISTEN AND DISCOVER YOUR MUSIC?
We write authentic music which we stand behind.
We create music we want to listen to.
We've been making music well before anyone was listening and we'll be making music after that point to.
WHERE DO YOU SOUND BEST – FESTIVAL, CLUB, BEDROOM – OR SOMEWHERE ELSE?
A small venue. You know, somewhere underground and intimate, where you can really feel the music and where you can actually see our faces. Being able to really connect with our audience is a big part of why we like to perform, so these grassroots venues where you can see us at our best and we can actually put names to faces afterwards, I mean it's the best.
WHAT WAS YOUR FIRST…
RECORD? Before I got my own record player I used to use my dad's when he was at work and he's a huge Bruce Springsteen fan… which more than rubbed off on me! So naturally, when I came across Greetings From Asbury Park (the only Bruce record my dad didn't have) for £2 at a market in Cambridge, I had to get it.
CD? Funhouse by Pink. I was obsessed and I still am.
DOWNLOAD? I think it was a Bluetooth transfer on my flip phone… and I'm pretty certain it was 'I Just Haven't Met You Yet' by Michael Buble, hehe.
SO, WHEN IT ALL GOES RIGHT AND YOU'VE GOT A HUGE QUEUE OF HANGERS-ON AND A RIDICULOUS MANSION, WHAT WILL BE YOUR BIGGEST INDULGENCE, MUSICAL OR OTHERWISE?
So for a while now I've been obsessed with the sound of a Wurlitzer. Now it's not even a sound we use in our tracks, in fact we used it with a previous band, but music was far more funk inspired. However, I would love my own to play around on and I saw this sparkly red one online a few years ago and I have not stopped thinking about it since.
SO, WHEN IT ALL GOES WRONG AND YOU'VE ACRIMONIOUSLY BROKEN UP CITING HUGE MUSICAL DIFFERENCES, WHAT DO YOU FALL BACK ON?
Well, I did do my masters in philosophy, which I loved. So I guess my back up changes me from singing at everyone… to talking at everyone!!
PLEASE CITE SOME INTER-BAND MUSICAL DIFFERENCES…
The voices of Bruce Springsteen and James Murphy. Pick a side.
WHO ARE YORKSHIRE'S FINEST IN CULTURE, SPORT AND MUSIC?
There is so much goodness in Yorkshire. As two Yorkshire-based rather than Yorkshire-born people (sorry!!), we have an immense amount of pride for the area in which we live. So in sport, we're big football fans and Leeds United will always hold a place in our heart (even if we are Spurs fans, so sorry!), but also their effort in housing the Afghan women's football team is something to be very proud of. And then my music and culture section does overlap, because I think Yorkshire and, in my experience, Leeds in particular, has put a real effort into looking after its grassroots venues and the musicians themselves. Without these venues growing bands such as ourselves wouldn't be able to continue. And in terms of Yorkshire music, you obviously can't ignore the likes of Yard Act and Self-Esteem, both of which are absolute powerhouses. But on the level down from that, we're loving Wax Works and Rumbi Tauro.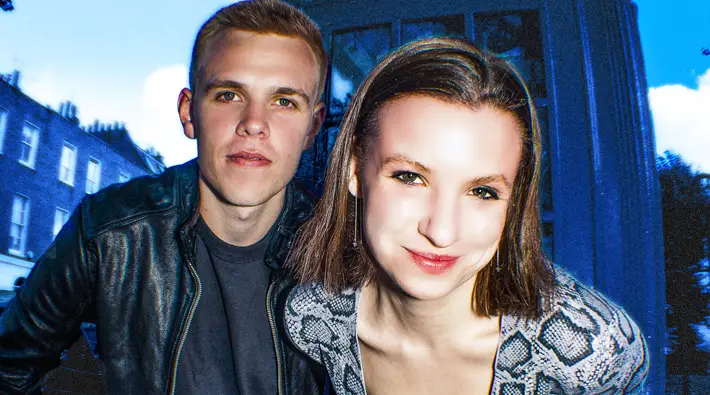 NAME YOUR SUPERGROUP – WHO'S PLAYING WHAT, WHO'S ON VOCALS AND WHO'S YOUR BEZ?
We're going for a triple threat on vocals, my bezzie mates Sam Smith (the best) and Adele (the best, plus she's a Spurs fan so bonus points) and Lil Nas (also the best).
Avril Lavigne on lead guitar.
Taylor Swift on rhythm (because I don't have the heart to leave her out).
Flea on bass.
Lizzo on flute.
We're going to move Jasper over to the drums, because we have to have him involved (and drums are actually his first instrument).
And I'll play keys just for fun.
GO SEE THIS FILM: I'm going to be super annoying and say a series instead… because I think everyone should watch Euphoria.
GO READ THIS BOOK: The Transgender Issue by Shon Fey.
GREAT LOST BAND/ARTIST: Sly and the Family Stone are forever underrated.
WOULDN'T BE CAUGHT DEAD SUPPORTING: Anyone who mistakes me as a groupie (trust me it's happened too many times).
LONDON, L.A OR LEEDS?: London Monday to Friday and weekends in Leeds 😉
AND FINALLY… AS YOU LEAVE THE STAGE, WHAT ARE YOUR PARTING WORDS?
Thank you all for being so gorgeous and giving us your time… hopefully we'll speak soon… no really!
For more info visit: facebook.com/luckyirisband