Scott Matthews – Live Review – Leeds Brudenell Social Club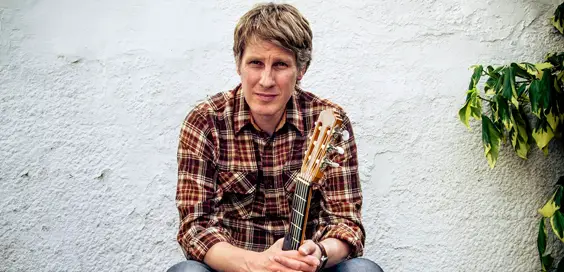 By Victoria Holdsworth, May 2018
The Brudenell is excelling itself these days, delivering a remarkable range of artists week in, week out, all year round, and tonight was another magical evening.
I could recall a few of Scott Matthews's previous musical offerings from back in the day, and I decided not to recap before the gig, as I wanted to go in completely fresh and open minded. The time I spent watching this guy seemed to melt minutes into hours, and produced music for you to get completely lost in.
Matthews was in excellent voice tonight, and although he's not a big talker in-between songs, or indeed throughout his constant guitar tuning, what he lacks in sociability, he makes up for with songs.
"Soul-drenched"
The main body of work tonight comes from an array of albums, with a few numbers coming from his album released in September of last year, Home Part 2. Apparently, word on the floor has it, that this album is a completely different vibe and flow to it than part 1, which was more downbeat and slow in its delivery. The other parts of the set were from the newer album, The Great Untold, and the title track of the same name highlights his song writing brilliance, here writing about becoming a father for the first time.
"You'll be mother's precious gold, and I'll see new reasons through your eyes."
The effects that he uses are at times 'otherworldly', which lend to his soul-drenched Jeff Beck type vocals.
"Intimacy"
His material is so well written, and he has an ability to tell a story like few others can. The way he picks his guitar is like nothing I have ever seen before. He is such a technically gifted player, at times he almost seems to become his instrument.
Occasionally in his set, the intimacy of the songs bleed through the stunning lyrics and a uniquely delicate sound pours from his lips. Other songs deliver grittier, more abrupt vocals, which are drenched in bluesy-styled tones that are as rich as his prose.
It's not just love and family issues that are tackled through his songs. There is some quite dark material, relating to depression, loss and fear, especially in the tune 'As The Day Passes', which is a truly heart-breaking tale that still conveys a message of letting go of anger.
Scott Matthews's simpler material, such as 'Song to a Wallflower', shows that even a minimalist approach can turn into something powerful and huge.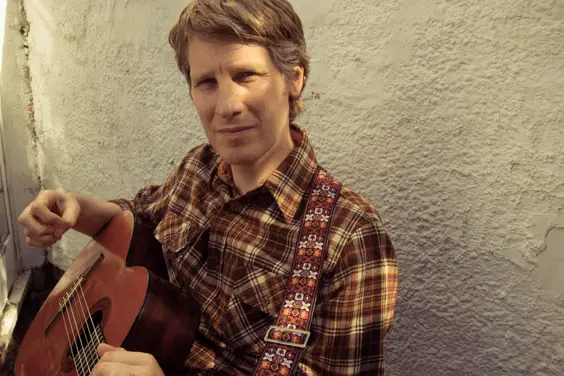 "Chills"
The electric side of his set is exciting, and just as tech savvy. His new single, 'Cinnamon', is outstanding and possesses a trance-like quality. The fluctuating rhythm simulates the two bodies in the song, and conjures up imagery that could be on an old movie screen.
One of the best songs of the set is 'Passing Strangers' from his debut album. It will send chills down your spine, and proves why he is already a worthy winner of an Ivor Novello Award.
Scott Matthews has a bygone air about him, which he has dragged into the present day music scene to great effect. If you get a chance to see him perform, I would urge you to do so and let him weave you into his alarmingly enchanting songbook.