Melancholy alt-folk that knows how to soar, from Scotland's west coast…
What's the title of your latest release, and what does it mean to you?
My latest release is a song called 'Valentine'. I think for me as a song it sums up an idea I'm always delving into quite well and simply to an extent. It's really a tale of tragedy on the last days of hope. The dependency between two people to hold each other up without harm. I think it conveys the sentiments in quite a digestible manner which is something I've struggled to do for a while. It feels good to strike a nice balance in that way and I think this song does it pretty well.
What was the hardest part about putting this release together, and why?
This was the first time letting someone else help with production, so I suppose letting go of some things and taking advice on how it would be better was a difficult thing to open up to. Ultimately I think the song is better for it though.
Who produced the release – what did they bring to it?
It was essentially co produced with Mat Leppanen of The Animal Farm. He mixed the song and I had adjustments to request to fit more to my original mix and ideas for how it should sound. He brought out a presence in my voice that I have often disguised and hidden away with the way I would mix. Friends of mine have mentioned how nice it is to hear my voice in this respect for a change. It has more character to it now.
What do you want the listener to take away from listening to your music?
I want them to be moved emotionally. I put a lot of effort into the way the lyrics are constructed and then how they are conveyed through the song and that tends to be one of the biggest strengths for me.
How does a track normally come together? Can you tell us something about the process?
There are no set rules, it's just a feeling for me most of the time. I often start with titles and there's always a general world I'm trying to create and sit inside – though anything I do tends to sit comfortably within that world anyway as you can only get so far away from yourself as a writer. Sometimes songs fall out of the sky, formed within a day. Sometimes they sit in pieces for 3 years and maybe never take shape. But I never deliberately get rid of anything – there's always a place for some part of it somewhere. The best things are often the least thought out and they should be kept around and kept an eye on.
What band/artists have influenced you the most since you started this project, and why?
In terms of creating for this project, probably Ben Howard, James Blake, Frank Ocean and King Krule. Some of those acts like Frank Ocean it's hard to see how I have any similarity to them whatsoever but I always find them to spur me on to create. There is a similarity in the intention and the purpose of their art that I identify with heavily. Each of those artists create a universe you, intentionally or not, that you can spend time inside to get quite a specific but also eclectic experience. I also enjoy each of those artists' levels of fearlessness with certain projects of theirs. It pushes me to try new things.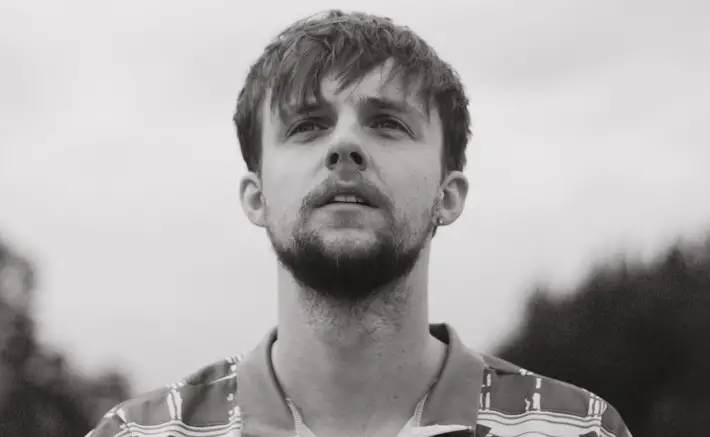 What countries would you like to tour? Are there any standout venues you'd like to play in?
I'd like to play most places in both Europe and America. In terms of venues there are so many of significance that it's hard to choose really. I saw Ben Howard at the Royal Festival Hall in London recently and that felt like the perfect venue for my sort of music I suppose. Of course, the academy in Glasgow would mean a lot to me as a homecoming of sorts as well as considering the amount of incredible gigs I saw there growing up.
If you could pick one track for our readers to listen to in order to get a taste of your music, what would you pick, and why?
I'd pick my new track 'Valentine'. It's the most up to date and accurate summation of what I do for now and it's a track I've been waiting to share for a while.
What ambitions do you have for the band/your career?
Many. I'd love to reach a point to be able to release albums and tour to a dedicated fanbase for years to come. I'd love to create different types of projects and get involved with different aspects like co-directing music videos, collaborating with other artists and perhaps doing more charitable things if I ever got to that position. We'll have to see.
Finally, as you leave the stage, what are your parting words?
Thanks to those who listened, if anyone did.
For more info visit: instagram.com/kylechatham