The Deep (1977) – Film Review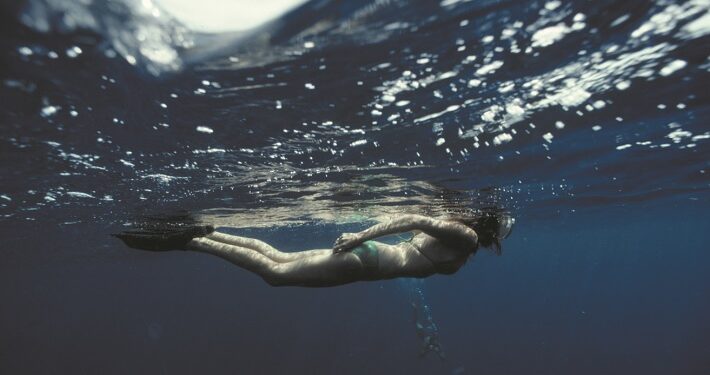 Director: Peter Yates
Cast: Nick Nolte, Jacqueline Bisset, Robert Shaw
Certificate: 15
by Sarah Morgan
This movie is not about Hull's No1 aquatic attraction, more's the pity. Instead, it's one of several projects that went into production in the wake of Jaws, when filmmakers thought that anything sea-related was bound to be a blockbuster.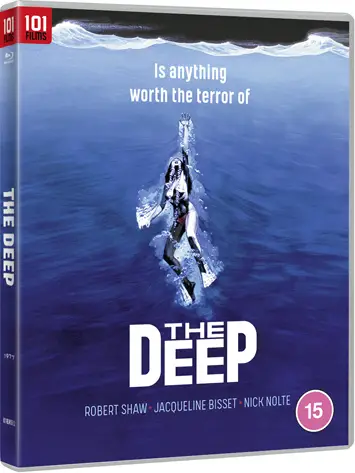 Orca, Mako: The Jaws of Death, Tentacles, Barracuda and Piranha are just a few of those released in the years after Steven Spielberg's breakthrough hit. The Deep is another, and it has a better pedigree than most – it was co-written by Tracey Keenan Wynn and Peter Benchley; the latter wrote the novel on which it's based, as well as Jaws itself.
"Long-lost stash"
British-born director Peter Yates had a good CV too, having cut his teeth as an assistant on The Entertainer and The Guns of Navarone before journeying to Hollywood to direct Bullitt. Unfortunately, despite being a big hit at the box office, The Deep lacks the Steve McQueen vehicle's thrills and spills.
While holidaying in Bermuda, lovers Gail and David stumble across an intriguing wreck during a scuba-diving expedition. They seek help in identifying the items they've found hidden within it from local larger-than-life treasure-hunter Treece, who realises that as well as historic artefacts, a long-lost stash of medicinal morphine from a Second World War vessel is also lying on the seabed.
Unfortunately for Gail and David, lots of people want to get their hands on the items they've found and will do anything to achieve their goal. Betrayals, murders, explosions and more abound as the main protagonists fight for their lives – and the right to reclaim a hidden fortune.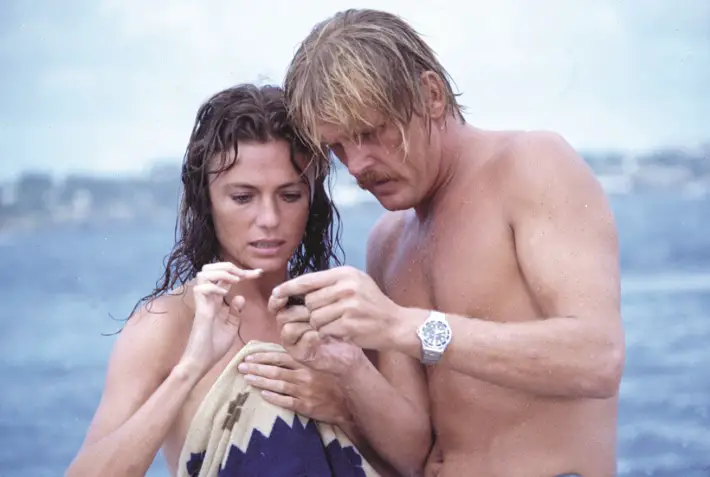 "Too convoluted"
Jacqueline Bisset plays Gail, wearing perhaps the most famous wet T-shirt in movie history – it's said that many cinema tickets were sold on the promise of seeing her in it on the big screen alone.
Nick Nolte is cast as David, a rather bland character, particularly in comparison to Robert Shaw's Treece. Shaw was, of course, one of the stars of Jaws, in which he's unforgettable as Quint; here he chews the scenery as much as possible while his speaking voice veers from received pronunciation to a West Country accent rather alarmingly throughout.
There are some decent underwater scenes, pretty locations and a nice score by John Barry to admire, but that's about it. The plot is rather too convoluted; The Deep should have been a cheap and cheerful excursion rather than the soggy melodrama it became.
Special Features:
• Cinema Retro mini-magazine
• Commentary with film critic Kevin Lyons
• Interview with Underwater Art Director Terry Ackland-Snow
• The Making of The Deep
• Select Scenes from the 3 hour Special Edition
The Deep is released on Blu-ray by 101 Films, £12