Sleepless (2017) – Film Review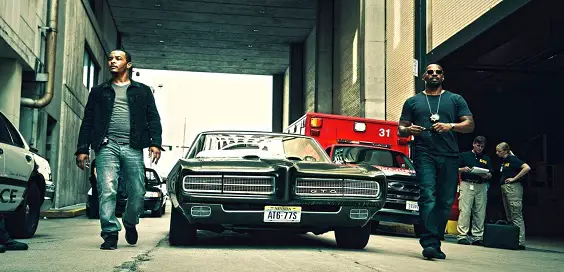 Director: Baran bo Odar
Cast: Jamie Foxx, Michelle Monaghan, Dermot Mulroney
Certificate: 15
by Gregory Fishwick
An English language remake of the popular French thriller Nuit Blanche (2011), Sleepless sees Jamie Foxx play corrupt Las Vegas cop Vincent Downs. Along with his partner, Downs steals a large quantity of cocaine from local casino owner Stanley Rubino, who is in cahoots with a particularly nasty drug lord, Rob Novak. Both want the drugs back and so kidnap Downs' teenage son and hold him to ransom.
Meanwhile, dedicated Internal Affairs officer Jennifer Bryant (Monaghan) who has her own hands full, what with working in the midst of one of the most corrupt police departments in the country, is hot on Downs' trail, determined to bring him down. Things, of course, are not always as they seem and so begins a frenetic night of crosses and double crosses in the city of sin.
Taking place over the course of a matter of hours in one night, the film obviously aspires to the kind of (seemingly) real time induced sense of claustrophobia and tension, similar to that of Michael Mann's Collateral (2004), also starring Foxx. It fails on this level, perhaps due to the pacing which is like that of a turning wheel; quick, constant and efficient but without letup or any unique digressions.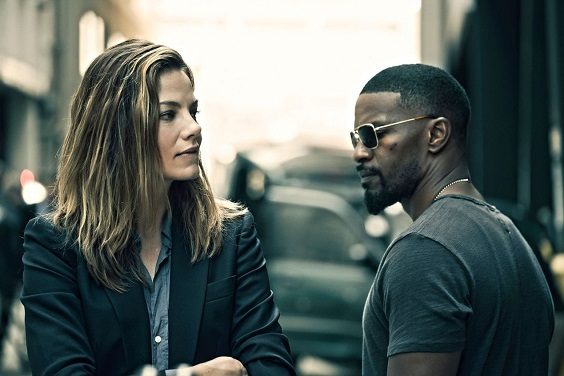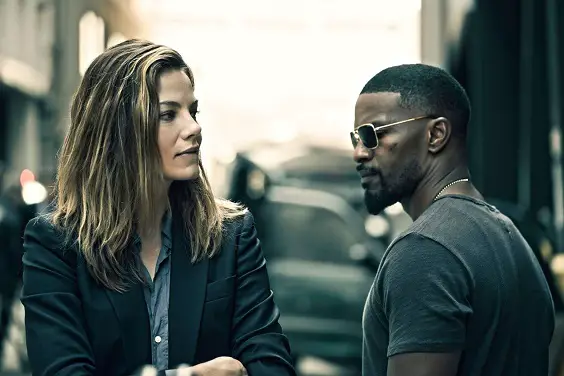 "Well staged"
However, where it does succeed is in conveying the paranoiac depths of corruption that permeate the neon drenched metropolis of vice that is Vegas and the city serves as an effective landscape on which the action takes place.
Foxx is effective in the lead; quietly angry, vulnerable and determined, a conflicted figure of nobility in a crooked world. Monaghan exhibits resolute dynamism and strides through the film forcefully as a spearhead. Their scenes together bristle with intrigue and electricity – exploding in one particularly memorable scene – and as a slightly different sort of duo, they form one of the most interesting aspects of the film.
The set pieces, particularly the fist fights, are well staged; vigorous but still coherent. Ultimately it's a brisk, enjoyable distraction though it's also in rather a hurry to get to where it wants to be. It has energy but doesn't quite seem to know how to channel it, resulting in a restless, unfocused tone, not unlike the feeling you get when, like the film's cast of characters, you are unable to sleep.
6/10