Incredibles 2 (2018) – Film Review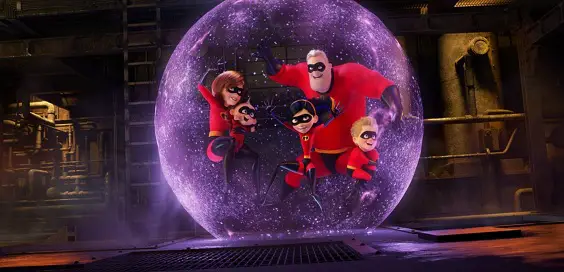 Director: Brad Bird
Voice Cast: Craig T Nelson, Holly Hunter, Catherine Keener
Certificate: PG
by Roger Crow
I waited 14 years for a sequel to The Incredibles, one of my favourite films of the noughties. I even asked John Ratzenberger, aka the Underminer, when we could see Incredibles 2 happen, like an over excited kid waiting for a present lost in transit. And that was about 10 years ago.
Writer/director Brad Bird did such a good job with the 2004 original, it was a shame to see his Mission Impossible: Ghost Protocol was just okay, while Tomorrowland was a slick misfire.
Thankfully he's back on form here, unveiling another breathtaking array of action set pieces, domestic drama and gloriously dark moments.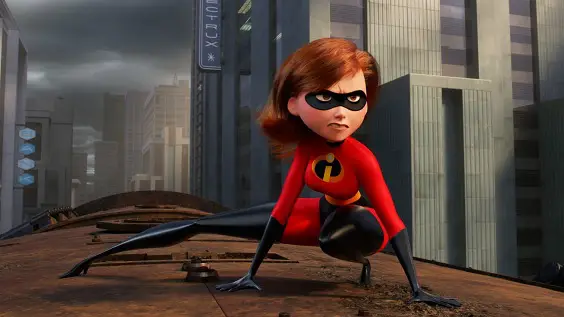 "Revitalised"
It looks fabulous, with the period aesthetics once more giving it a fifties/sixties vibe. It's both timeless and futuristic, and yet again Michael Giacchino's score is a brilliant homage to classic John Barry/007 scores.
The twist involving creepy villain Screen Slaver is guessed pretty early, though kids will probably be kept in the dark until the reveal.
Like before, the Parr family and their assorted problems are at the heart of the piece. This time, Bob (Mr Incredible) is the stay-at-home dad while wife Helen (Elastigirl) is the revitalised heroine, thanks to help from Winston Deavor, a superhero fan and the owner of telecoms corporation DevTech. His sister Evelyn, the genius inventor behind DevTech technology, also plays a key part in proceedings, and as things play out, I soak up the action and visuals like blotting paper on cinematic ink.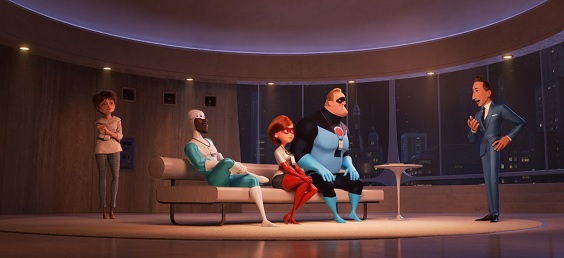 "Top notch escapism"
It's a little too long, with too many sub-plots, but there's so much to unpack here, repeat viewings are in order.
Was it worth the wait? Absolutely, though I'd like to have seen Bird and his army of creatives push things a little, maybe using a time warp into a different decade to shake off that feeling of inevitable deja vu.
I can only imagine the amount of work that went into crafting such an animated behemoth, but for those in search of a couple of hours of top notch escapism, this fits the bill admirably.
8/10