Garden State (2004) – Film Review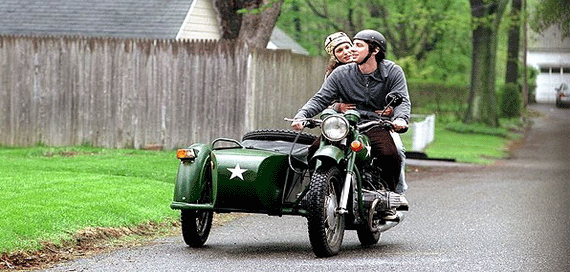 Director: Zach Braff
Cast: Zach Braff, Natalie Portman, Ian Holm
Certificate: 15
By Matt Callard
Anyone who can identify with the spirit-sapping inertia of small town living – and the small moments of beautiful escape small towns can provide – will identify with Zach Braff's auspicious writing and directorial debut.
Garden State is a funny, pithy film, taking slacker-dom into previously uncharted areas of existential angst. When the already-depressed Andrew's (Braff) mother dies he is forced to return to his New Jersey hometown and reconnect with old, jaded school friends. He hangs out, catches up, gets stoned, swaps desperate one-liners ("Wanna party after we've buried your mom") until Sam (Portman) comes along.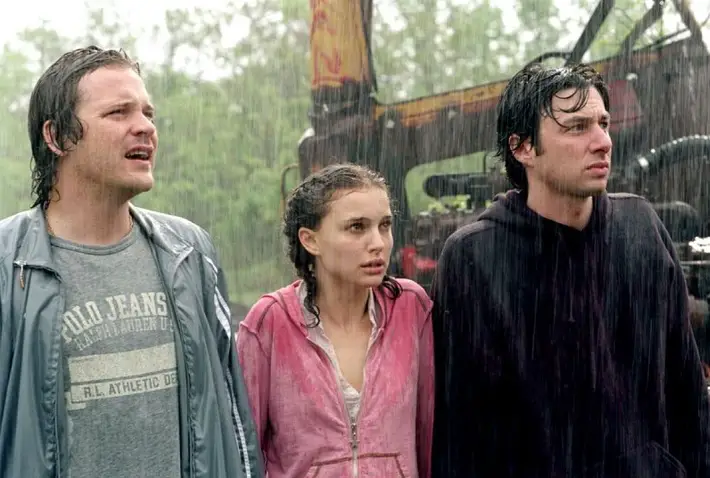 "A sad smile, but a warm smile"
Sam adds hope, spontaneity and colour to the grey wash and encourages Andrew to do small, unique, memorable things. It sounds corny but as a story arc it's terrifically underplayed.
The film starts off slow and world-weary and hardly picks up any pace at all. When Braff could bring in the fireworks he deliberately back-steps. The many scenes of humorous reserve are enough alone to carry the film's weight – which is, after all, asking serious questions about apathy and wasted lives.
Plus, when the big moment comes, it's all the more impactful. A sad smile, but a warm smile. Garden State is a small delight.
8/10