Dark River (2017) – Film Review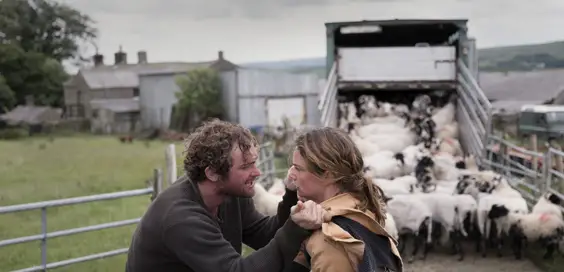 Director: Clio Barnard
Cast: Ruth Wilson, Mark Stanley, Sean Bean
Certificate: 15
by Karl Hornsey
Dark River is director Clio Barnard's third big-screen release and one that builds on her reputation as a film-maker of great thought and realism, focusing on the darker emotions in life and the depth of the characters involved.
This is certainly the case with Dark River, set in the beautiful landscape of the Yorkshire Dales, but with a subject matter that can optimistically be called gritty, and which is chiselled from horrific historic events and the demons faced by the lead characters, played with astonishing intensity by Ruth Wilson and Mark Stanley.
Dark River tells the story of Alice (Wilson), who returns to the family farmstead in the Dales after an absence of 15 years following the death of her father (Sean Bean). The farm has been run during that time by Alice's brother Joe (Stanley) who, not surprisingly, resents the idea that Alice can simply pitch up and start running things, having spent her time travelling to all parts of the world offering her services as, among other things, a particularly adept sheep shearer.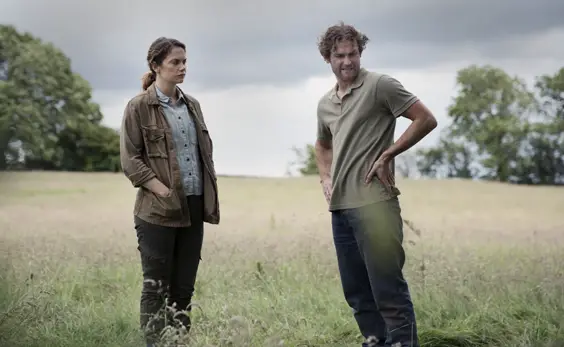 "Polar opposites"
Joe, having battled the elements – and if there's one element prevailing in this film it's most certainly the rain – and looked after his father during his death throes, hasn't been able to keep on top of things, leading to the threat of the farm being taken from him.
There's an outside suggestion, once Joe has got used to Alice being back, that they might be able to be reconciled, that the past can, if not be buried, at least be understood. This potential, however, soon dies, as the siblings have such polar opposite views of how to run the farm that their relationship descends, including one particularly disturbing and lengthy drunken rampage by Joe that leaves Alice in fear of her life.
While this film is essentially a two-hander between Wilson and Stanley, Barnard has crafted the character of their father quite beautifully. If that's quite the right word to describe such a man. While Bean is only on screen for a handful of minutes, entirely in flashback and without hardly saying a word, his presence dominates the film, always in the background and dominating every move that Alice makes. This inspired choice to keep Bean there but not there also relieves the viewer of having to watch anything disturbing or graphic, leaving what he has done in your mind, but not in your face.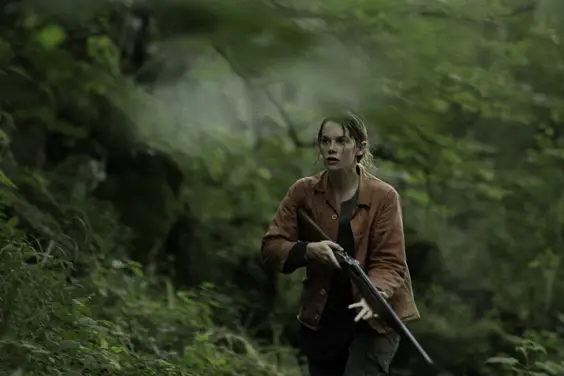 "Superb leads"
Wilson has proved herself one of the finest actors of her generation in recent years, so it's no surprise to see her playing Alice with such depth and feeling, but Stanley really stands out, marking him out as one to watch. It would have been all too easy to have Joe become a one-dimensional character, the chalk to Alice's cheese, lacking in emotion or depth, but Stanley's performance dispels any such fears and elicits a feeling of sympathy and sorrow right to the end of the film.
It's not a spoiler to say this is a bleak film, but the winning combination of Barnard's subtle and thoughtful direction, two superb leads, the brooding presence of Bean and the wonderful, if wet, Yorkshire Dales, marks this out as a film that should be experienced.
8/10