Censor (2021) – Film Review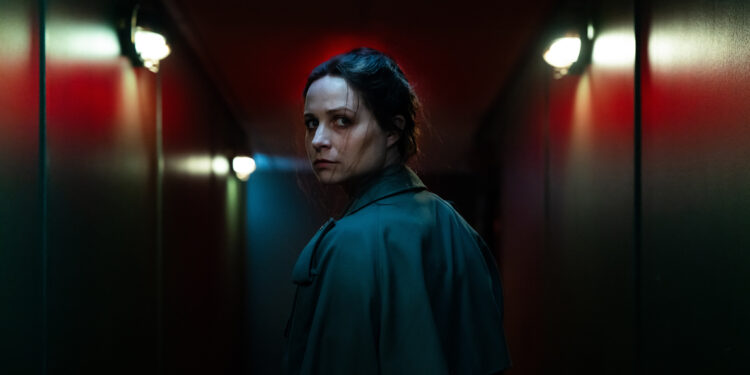 Director: Prano Bailey-Bond
Cast: Niamh Algar, Michael Smiley, Vincent Franklin
Certificate: 15
By @Roger Crow
This is one of those films made by people who love horror movies, and the first act looks like a pretty straight drama about one woman's fight to do the right thing.
Enid Baines is a film censor essentially policing an era of video nasties, that time in the early 1980s when films like Sam Raimi's schlock horror money-spinner Evil Dead was deemed so toxic, it was capable of corrupting a generation of viewers.
This was the era of three million unemployed in the UK, so it was easy to lay the blame for crime at the door of folks who watched horror films.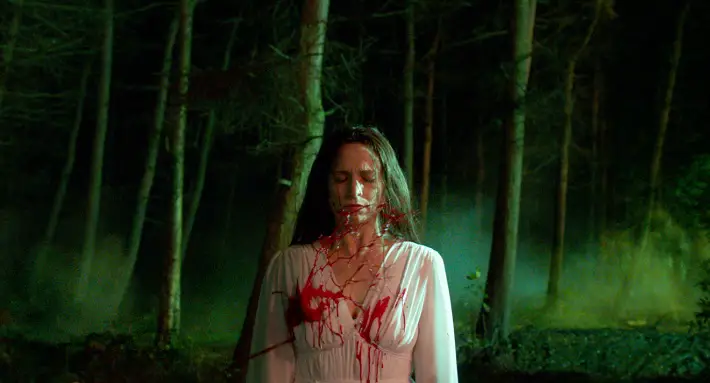 "Great watch"
As we follow Enid in her quest to find her missing sister, she's drawn towards creepy film producer Doug Smart (the ever brilliant Michael Smiley), and the mysterious director who is planning a movie with an actress who may or may not be her sibling.
While Censor uses the tropes of the stalk-and-slash genre, there's one good jump scare, and a third act which sadly goes off the rails.
The tightly knitted structure of that first act turns into an 'anything goes horror' after the heroine visits Smart's home. It's the end of this scene when the movie turns into either a dream or a nightmare, but despite an ending reminiscent of Terry Gilliam's Brazil, for the most part it's a great watch. The fact I was hooked for the duration speaks volumes, so I'm not surprised it's been attracting acclaim at the Sundance Film Festival and the Berlin Film Festival.
"A success"
If you liked Peter Strickland's Berberian Sound Studio, a similar period love letter to Euro horror cinema, this is another one of those movies which should wind up on Film4 in a year or less, having garnered plenty of gongs at assorted back-slapping bashes.
Niamh Algar, aka Enid, does a terrific job of carrying the entire project on her slight shoulders, so little wonder she's bound to appear in every other major UK film production of the next few years. Prano Bailey-Bond also does a good job on scripting and directing duties, while it's not a shock to see veteran critic, author and film expert Kim Newman as one of the executive producers.
And a special nod to cinematographer Annika Summerson, who lit Yorkshire-made cult classic Await Further Instructions a few years ago. She also does a splendid job here.
For the most part Censor is a success, but that woolly finale is such an easy cop out, sacrificing all the great work that went before it, that I was left yearning for something more formidable.
Censor will be released in UK and Irish cinemas on 20th August