American Horror Project Vol. 2 – Review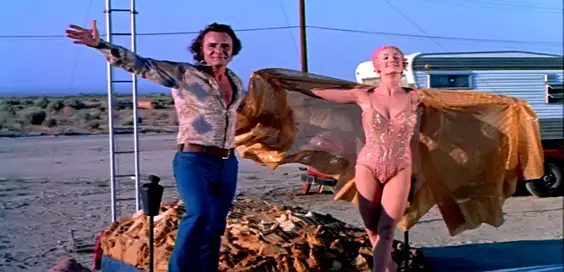 Dream No Evil / Dark August / The Child
by Sarah Morgan
The title of this three-film boxset is clearly meant to attract the attention of fans of Ryan Murphy's slick American Horror Story anthology TV series, but the similarities between the titles – and the subject of horror – are all the projects have in common.
Curated by Stephen Thrower, once a member of experimental band Coil, but now better known for his expertise in non-mainstream cinema, American Horror Project features movies that were not hits on their release, and might have been forgotten forever if it weren't for Thrower and film researchers like him.
Cult auteur John Hayes is the director of the first offering, 1970's Dream No Evil (top image). It was inspired by the experiences of Hayes' own sister, who struggled with mental illness after becoming embroiled in fringe religion. Edmond O'Brien and Marc Lawrence are the most familiar faces here, but it's Brooke Mills who takes the lead role of Grace, a troubled young woman obsessed with finding her long-lost father, a quest that looks set to end in disaster.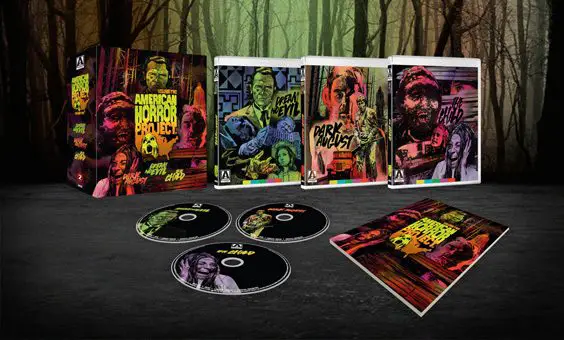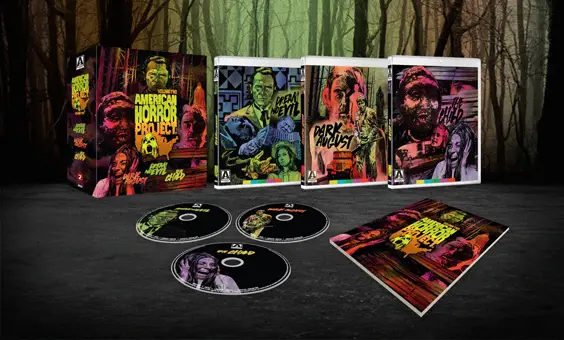 "Master of the low budget"
Thrower provides a video essay about the film and takes a fascinating look at Hayes' early career; he was a master of the low budget, launched future Golden Girl Rue McClanahan's work on screen, and I'm hoping more of his projects across all genres are readily available somewhere because they look incredible.
Second up is Dark August, a 1976-released movie which is arguably the strongest of the three. Co-written by its main stars, married couple JJ Barry and Carole Shelyne, and director Martin Goldman, it focuses on a guy who seems to have been cursed by a neighbour after accidentally killing his granddaughter.
Kim Hunter – star of A Streetcar Named Desire, Planet of the Apes and A Matter of Life and Death – also appears as the white witch who hopes to end the nightmare.
Again Thrower has made a documentary about the project, while Goldman himself discusses his life and career in one of the disc's special features.
"Must-see for horror lovers"
Finally there's 1977's The Child, the weakest of the films on view. Nevertheless, it's entertaining enough, telling the story of a youngster who sets her 'friends' (zombies she can summon up at will) on her enemies.
The undead are well realised, but the performances are somewhat lacklustre; also the film is supposedly set in the 1930s but the male lead's hair cut and clothing are distinctly 1970s and stick out like a sore thumb.
All-in-all, this is an enjoyable boxset. Even if you're unimpressed by the films themselves, the wealth of special features make it a must-see for horror-lovers.
7/10
'American Horror Story Vol. 2' is released on Blu-ray by Arrow, £59.99