An Interview with Dennis Lehane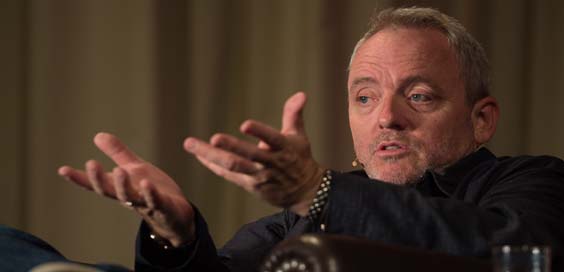 By Sarah Morgan
Imagine you're on University Challenge. Here's your starter for 10, no conferring: Clint Eastwood, Martin Scorsese and Ben Affleck. Who links these three Oscar-winning directors? Answer: Dennis Lehane.
Each of them has directed a movie based on one of his books – Mystic River, Shutter Island and Gone Baby Gone, respectively. Just don't suggest that he's popular with film-makers because his books are cinematic.
"I can't stand when people say a book is cinematic," he grimaces during a chat at Theakston's Old Peculier Crime Writing Festival in Harrogate. "Books came first, so cinema can be like literature, not the other way around. Writers have been putting images in people's heads for centuries."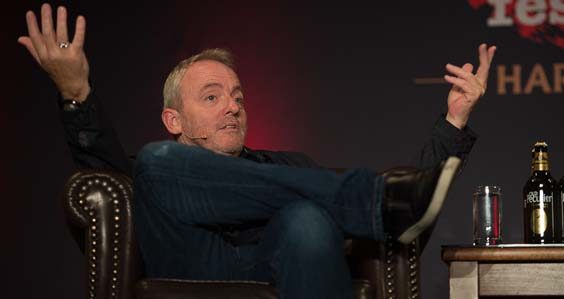 "I'm more leisurely paced than other writers"
Now 51, this Irish-American from Boston has penned 14 books in total, the latest of which is Since We Fell, in which a troubled woman searches for her long-lost father.
"I had the plot early and wrote the first draft – my first drafts are always awful," says Lehane. "It felt more like a movie script and I didn't want to do that. I woke up weeks later and realised how I wanted to bring readers into the story of this woman Rachel, who wants to know why her mother has kept her father's identity from her. I thought that was the most monstrous story, but when the book was published, heaps of people came out and said that had happened to them. Their mothers had said, 'for your own good, I'm not going to tell you who your father is'."
There's also a huge genre switch that takes readers by surprise during Since We Fell.
"That was my homage to Hitchcock. Everybody forgets that the first 25 minutes of Psycho is Janet Leigh on the run – then she gets to the motel."
Despite his huge success, Lehane has been criticised in some quarters for the pacing of his stories.
"I can live with the idea that I'm more leisurely paced than other writers, although I don't think I am. I don't know how much faster I can go. The greatest decade for film is the 1970s, and people under the age of 40 think they're slow! I showed Chinatown to a group of students and they were falling asleep. We look at things differently now. But I don't mind being a fossil."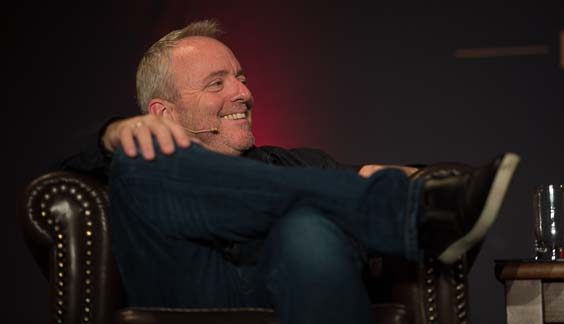 "I love breaking rules!"
It's been a difficult few years on a personal level for Lehane, and his experiences are beginning to manifest themselves in his work.
"Me and my brother lost about 40 percent of our family in two years," he reveals. "Suddenly mortality is a very real thing. So I started to think about things… It's very weird to suddenly become an orphan at 48. I realised my own children will never know huge swathes of my life. I find that fascinating. When my parents passed, that's the kind of thing that came to me. You never really know your parents, the man, the woman – you just know the parent."
Although the work may become more introspective, Lehane promises to continue pushing boundaries in terms of storytelling.
"I don't believe in universal rules," he says. "There are fundamental rules when you're starting out as a writer – tool box rules, I call them. Once you know how to do those, go off and do what you want. I love breaking rules!"
And it's that approach that makes his work so gripping to readers and in demand in Hollywood. No doubt he can expect more Oscar-winning stars to come knocking at his door soon.
images: Charlotte Graham/CAG Photography Ltd