The 3 Best Things to See and Do on a Boat Trip From Zakynthos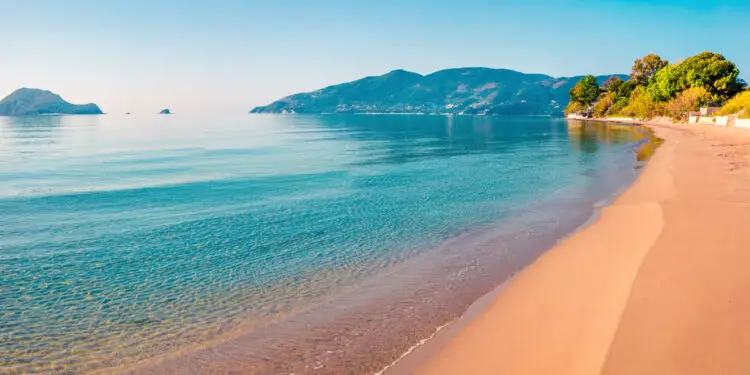 If you're fortunate enough to be planning a holiday to Zakynthos, one of the most picturesque and exotic of all the Greek Islands, then you must make time for a boat trip across the crystal clear waters of the Ionian Sea.
While villas on the Greek Islands are the perfect base for your stay, many of the islands, including Zakynthos, are best explored by sea. From shipwrecks to rare marine life, read on to discover some of the best-kept secrets of this breathtaking coastline and explore the wonderful things that you can see and do on a Zakynthos boat trip.
Explore Zakynthos' Shipwreck Beach
Warm, shallow waters, golden sands and picturesque beach bars are just a few of the charms of Zakynthos' spectacular coast. However, it's not until you actually get out onto the water that the secrets of the island truly reveal themselves.
Shipwreck Beach is a beautiful example. Also known as Navagio Beach and Smugglers Cove, this stunning Zakynthos beach is only accessible by boat, which might explain why it remains relatively quiet all year round. Encircled by towering white cliffs, Shipwreck Beach is named after the Freightliner MV Panagiotis, which has laid half-buried in the sand since running aground in 1980.
While the shipwreck adds undoubted interest, the natural surroundings are the real star of the show. With Shipwreck Beach repeatedly named among the best in the world, it is beginning to grow in popularity, so be prepared to share its beauty with other beach lovers. Luckily, there's plenty to go around.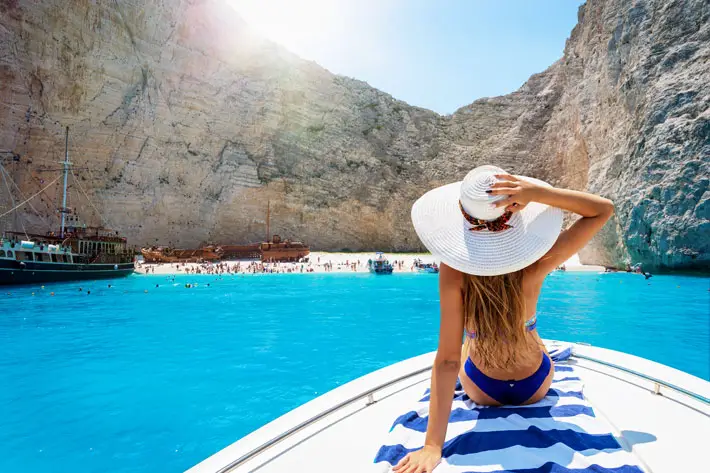 Find Your Perfect Beach
With unbridled access to everything from deserted coves to some of the best beaches in Greece, a Zakynthos boat trip gives you the freedom to discover your own piece of paradise. Whether you're craving endless stretches of white sand or snorkelling in crystalline turquoise waters, the diversity of the Zakynthos coastline means there's sure to be something for you.
A few favourites include the charming and rocky coves of Porto Limnionas and Porto Roxa, known for their calm waters and low-key tavernas. Or perhaps you'll fall for the family-friendly Gerakas Beach, which is considered to be one of the most beautiful beaches on Zakynthos, famed for its white sands and clear waters.
Porto Zoro Beach is another fine example of the island's captivating beauty. With its lush green surrounds and imposing rock formations that jut out from the sea, it offers an exotic charm all of its own. Porto Zoro provides a tranquil environment well away from some of the island's better-known beaches.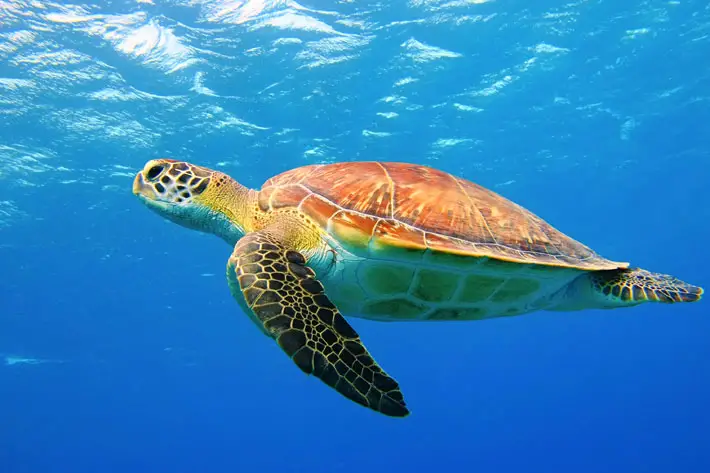 Experience the Island's Rare Marine Life
There's a rich and varied collection of marine life that either passes through the seas around Zakynthos or has chosen to make the area its permanent home. Zakynthos' National Marine Park is home to octopus, barracuda, tuna, large grouper, endangered monk seals, dolphins, parrotfish and amberjacks. It's also one of the world's most important nesting sites for the endangered loggerhead turtle.
Known locally as Caretta Caretta turtles, Zakynthos is one of just a few places in the world where you're almost guaranteed to see them. Turtle Island, a tiny islet of the island's southeastern shores, can only be reached by boat and is one of the best places to spot the loggerheads. Loggerheads are most abundant here between May and October, making this an unmissable addition to your late spring or summer trip.
Ready to Set Sail?
It's no surprise that after an extremely difficult year, travellers are more than ready to get out there and explore. With news that Greece is reopening to travellers from all corners of the globe, including the UK, EU and US, making your way to the spectacular Zakynthos coastline can certainly help you make up for lost time. And don't just take our word for it. A trip around Zakynthos has been voted one of the top sailing holidays by the good people of Yorkshire.