The Most Popular Games in Yorkshire and the Rest of the UK
Yorkshire is home to some truly unique activities. The city of York is crammed with historic Viking artefacts that can't be found anywhere else, whereas, over in Whitby, you can climb aboard an accurate replica of the famous HMS Endeavour. In Harrogate, meanwhile, you can take a llama for a walk through the countryside.
Then there are the weird and wacky annual traditions, such as the Great Knaresborough Bed Race which sees teams of six pull a bed (complete with someone lying in it) across a gruelling 2.4-mile course. There's also the World Coal Carrying Championship that takes place each year in Gawthorpe.
But even with all of these unusual pastimes to keep the people of Yorkshire entertained, many still enjoy playing games through their computers, smartphones, tablets, and consoles. Despite the county's unique identity and culture, the gaming trends in Yorkshire are very similar to that in the rest of the UK. As a result, these are some of the most popular titles across the region.
FIFA
With the football season already well underway and the World Cup fast approaching, Yorkshire, like the rest of the country, has developed a strong case of football fever.
With the restart of the league comes the release of the latest FIFA game, and EA Sports' latest instalment has proven to be just as popular as every other release from the last few years.
Of course, FIFA 23 has a little while to go before it catches up to the 2.34 million copies that EA sold last year, but it seems pretty likely that it will do it within just a few months.
Slot Games
Slot games are by no means new. They've been around since the late 19th century, though modern versions are a long way from those early titles.
Today, players in Yorkshire can enjoy immersive titles like the 9 Masks of Fire slot which combines multiple bonus features, beautiful graphics, and immersive animations to tell a story of ancient mythology.
Slot games, or fruit machines as they're often called, have been a common staple of Yorkshire pubs and service stations for many years. However, many players are turning to online casinos to enjoy the convenience of playing these exciting titles from their smartphones, tablets, and computers.
They're so popular that Brits spend around £6.9 billion on them and other casino games every year.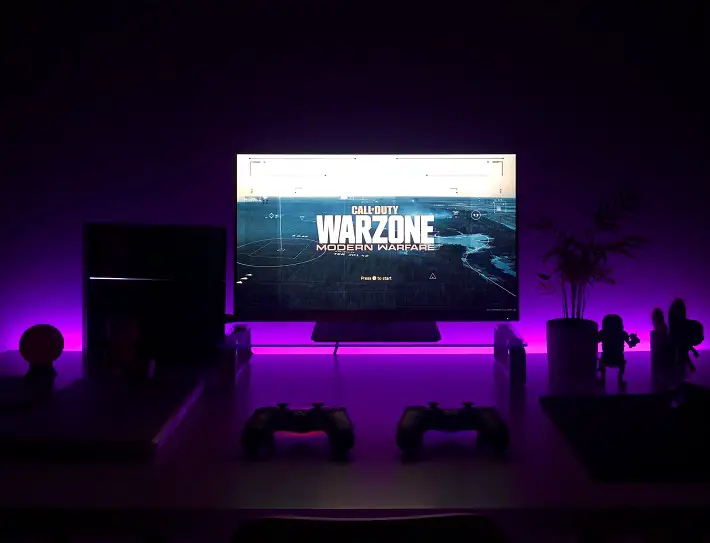 Call of Duty
In 2021, Activision's hit first-person shooter sold more than 1.5 million copies across Vanguard and Black Ops. Like FIFA, Call of Duty receives annual releases which help to keep it at the top of the most-played list.
2022 is, naturally, no different and we've just seen the release of yet another CoD game. This one, Modern Warfare II, is a return to the ever-popular contemporary combat formula with a story that blends real events and fiction.
However, this isn't the only Call of Duty game being released this autumn. Following the success of the free-to-play title, Warzone, Activision is about to drop a sequel – Warzone 2.
This free version will include many of the features of both the original Warzone game and of MWII, building on the immensely popular battle royale format.
Solitaire
This may seem like an odd inclusion to this list but, according to YouGov, the most popular game of Q3 across the UK was Solitaire, beating Mario Kart and Grand Theft Auto.
It shouldn't be too shocking, though. The game has been included in almost every copy of Windows released in the last 30 years and has been available to download on just about every other internet-connected device.
The computer version of the game was originally created to help users of Windows 3 to get to grips with using a mouse (something that was new at the time), but it quickly became a popular title among just about everyone.
Despite many more options being available to play today, Solitaire remains a firm favourite among Yorkshiremen and women, as well as in the rest of the UK.