The Biggest Online Jackpot Wins in the UK
The reason people like to play jackpot slots is very obvious – they can result in life changing wins. Not just a 'book yourself a nice holiday' win, but a 'quit your job and travel the world' kind of win. Such huge prizes can be won not just via land-based casinos but from UK casino sites as well.
From a £50,000 win to a whopping 7.2 million jackpot, some UK players have had some pretty good luck as well – let's take a look at some of the nuggets and best UK jackpot wins of all time.
£52,032 Playing Tania
An anonymous player from Liverpool received quite the surprise when she won over £50k from a £0.40 spin on the slot game Tania. If you haven't actually heard of this slot, you wouldn't be alone – It's quite an obscure game, hardly gets any mention and it isn't the most popular jackpot slot out there. None of that matters to our incognito winner who was more than happy to take what Tania had to offer!
£2.7 Million Playing Mega Fortune Dreams
A woman, known only as Susan and was nearing her retirement age was very happy to add something extra to her pension pot, with a massive £2.7 million jackpot win on NetEnt's Mega Fortune Dreams. Spending just a few pounds, she managed to hit the ultimate win of millions in just a few minutes.
£2.7 Million Playing Mega Moolah
Another equally high win came from the other big paying slot game, Mega Moolah. An anonymous player won over £2.7 million after spending just £6.50 on the Microgaming slot.
£3.6 Million Playing Mega Fortune
This is another big win in which the lucky player chose to remain anonymous. The prize was bagged back in 2015, by someone who was not necessarily a big gambler. He won this massive prize after playing just £10 on NetEnt's Mega Fortune slot game.
£4.5 Million Playing Jackpot Giant
Yet another anonymous winner walked away from her casino experience with millions. This lucky punter from Glasgow won the second-largest payout from a Playtech slot ever, when she logged into her casino account to play Jackpot Giant. After just a few spins, she bagged a £4.5 million win.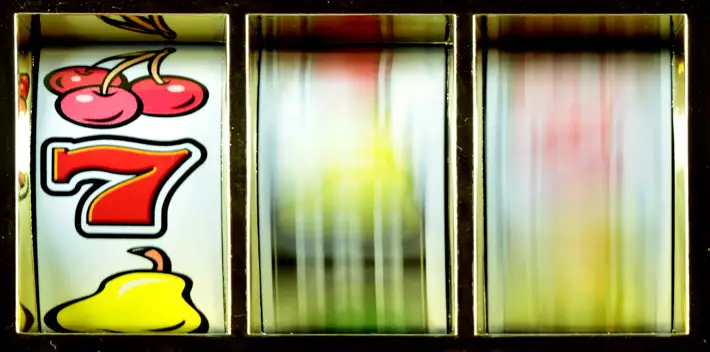 £6.2 Million Playing Mega Fortune
Mega Fortune produces yet another gigantic win, this time for a player only known as Wellzyc. He detailed how he spent only £1.25 on the game when he managed to hit the lucky spin. The news came as a shock when it popped up on the screen – and he couldn't quite believe it. He won it in the Christmas holidays, so it was a very merry Christmas for all!
£6 Million Playing Mega Moolah
In August 2021, another lucky winner scooped £6 million playing Mega Moolah, becoming another of the game's big success stories!
£6.3 Million Playing Hall of Gods
Another Scot that hit the big time was Neil from Aberdeen. He ended up managing to join the millionaires club after just a few minutes playing Hall of Gods – winning a staggering £6.3 million.
According to the lucky player, he initially made a deposit of £30, but had only spent £4 playing the game before he won the big prize. It was confirmed that on just one single spin, he had turned £4 into millions.
£7.9 Million Playing Mega Moolah
Mega Moolah, by Microgaming, is famous for its huge wins – and this was the case for another anonymous player from the UK. According to sources, the winner walked away with an eye watering £7.9 million and snagged a Guinness World Record.
£13.2 Million Playing Mega Moolah
This was yet another huge win from Microgaming's Mega Moolah. What does 25p get you nowadays? Well in this case… It gets you £13.2 million!
Yes, this was won from just £0.25 – that was how much the spin was worth that made a certain Jon Heywood an overnight millionaire. When the soldier from England played the 25 pence spin and won the jackpot, he was reportedly so shocked he actually kept it a secret and reported straight back for duty! It wasn't until a few days when he finally told his family – and helped to pay his father's medical bills. This still remains the biggest online win in the history of UK jackpot wins!