An Interview with Merrill Osmond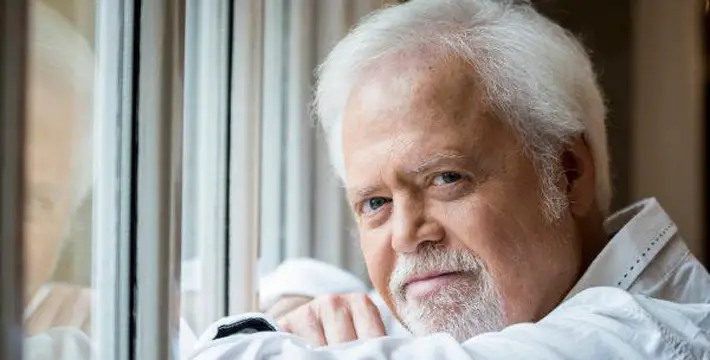 The Osmonds frontman chats to @Roger Crow about his pending tour, Osmonds mania, and a life in showbusiness…
Hi Merrill. Tell us about the new UK tour.
Having been the lead singer (of The Osmonds) for however many years, which I'm humbled to say all of the fans that are coming to, they're going to want to hear all of the hits which I'll be doing. It will depend on the reaction to the show itself and the audience whether we will take the time to answer some questions from the stage and be able to answer them. I'm bringing a lot of new video that will be played with the songs. It will take people back to when they might have heard 'Love Me for a Reason', 'Let Me In', and whatever else those songs might be. I'll be doing some new stuff. If the audience is such that they're going to be dancing and singing and whatever else, I'll keep pumping music out. If they wanna listen to music, then I'll slow it down a little bit and pace it a different way. Basically keep my eye on what they're wanting. And then will adjust accordingly.
Osmonds fever in the UK during the early 1970s was insane. How did you cope?
We lived in a bubble. And that bubble wasn't penetrated by anybody because security was so intense around us. We would stay in the hotel rooms, do whatever appearances we had to from a media standpoint, or show up at the concerts whether in a truck or a limo or a police paddywagon. So we were always being diverted with different ways of getting in or getting out (of an event), because the amount of reaction we were getting; we were concerned about people getting hurt. Paul McCartney told us we were experiencing the same amount of fever that they (The Beatles) experienced when they got to America. That really opened our eyes a little bit.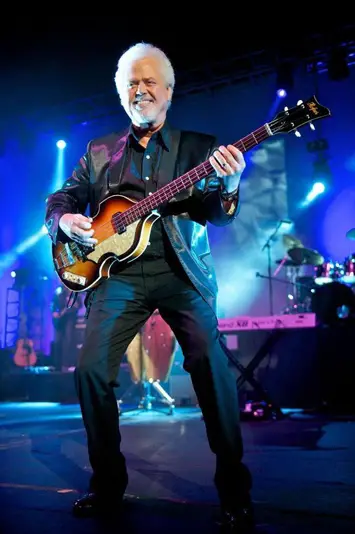 How did you keep your feet on the ground?
We had a great foundation laid to us by her parents. It was "All for one and one for all". If there was ego it was stopped quickly. That carried on even to the Donny and Marie shows. We ended up stopping writing our stuff and got behind producing and directing and executive producing and syndication and all that stuff behind-the-scenes. It didn't matter what was out there, we all stood behind each other all the way through it. That kept us really grounded.
"We got blasted by the press"
'Crazy Horses' is one of my all-time favourite tracks. Was it liberating for you guys to play something more rocky, and an indication of how much more rocky The Osmonds actually were?
Yeah, in fact the record company when they released 'One Bad Apple', we didn't know and they didn't know that would be such a big record. They really wanted us to continue that style of music and they were a little bit concerned when we had written 'Crazy Horses' because they said: "That's not gonna be a standard hit". But they did release it because we told them to. From that point on they backed away from trying to direct our traffic. And then came The Plan album, a different kind of genre as we got into country, and whatever else. I'm so glad we did because we had within us, humbly speaking, the insight into variety itself. The Beatles had a sense of variety; they understood pacing; they wrote songs that took you from one end of the spectrum to the other musically. We admire them so much in our own way. We try to write music that would bridge a lot of different gaps. 'Crazy Horses' is one that took off and changed the direction of The Osmonds for a long time. We wrote it in about 25 minutes. I'm very humbled to see where that went around the world.
How surreal was it seeing yourself as a cartoon character in the animated TV series?
Very strange. The Jacksons had their cartoon and we had our cartoon. We did all the voices in the cartoons, but to see that animated on a weekly basis… My kids watched it and they couldn't believe that their dad was doing that. Now the grandkids are watching it and they're loving the cartoons. It was very surreal.
For me, TV in the 1970s was three channels on a black-and-white set, and it usually rained, so watching The Osmonds cartoon was a ray of sunshine.
Oh that's cool! I don't think any of The Osmonds had a clue. We got blasted by the press. Over here in the early days they thought we were "plastic, phoney" and whatever else, but it wasn't really until McCartney came out and defended us and blasted the press. That made the front pages. He said: "You don't understand where they're coming from". He really helped change the focus that the press put on us, and from that day on it's been an amazing journey to see how people finally accepted that we were right as we were not just little teenyboppers, all manufactured. We are what we are and we are consistent.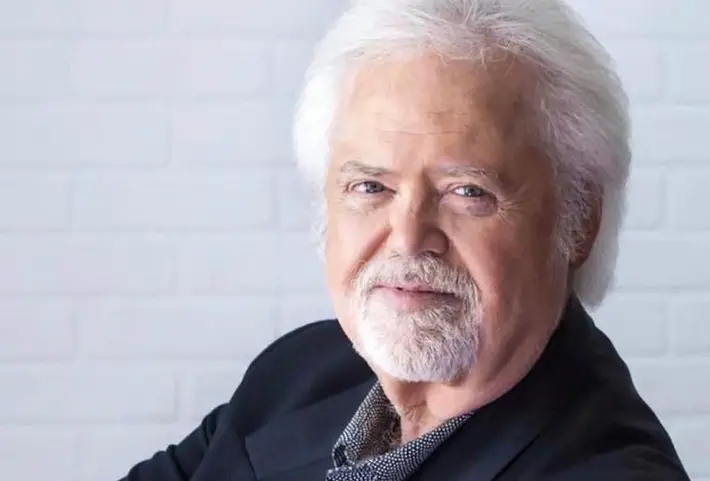 "I feel it's sort of a stewardship"
Career wise where and when were you happiest and why?
It was the late 60s and 70s that I enjoyed the most because we were free to be able to express ourselves to the industry and to be taken seriously throughout the world. That was one of the greatest times of my life.
Is there anything you'd still like to do?
No, you know what my friend? I really think at 68 years old, I'm still writing. I'm enjoying that and some people ask me: "Why do you keep doing it after all this time?" My answer is because the intensity… If you told me 30 years ago the fanbase would still be a strong after all this time and I told you you were nuts but it's still out there. And it's worldwide. I'm the only one left standing really. And having been the lead singer of all the hits The Osmonds had, I feel it's sort of a stewardship, a responsibility to continue on as long as I can, or until I'm called to do something else.
What's your favourite song from the back catalogue?
'Let Me In', because when I start singing 'Loving you could be so easy…' the whole audience starts singing it. And then I back off and let them sing it to me. It's an emotional moment because the words of the message. It's all about love and compassion and sincerity.
Thanks for your time.
Thank you.
For tour dates for An Evening With Merrill Osmond, visit merrillosmond.com/tour-dates