Inspirational Fireplace Tips to Enhance your Home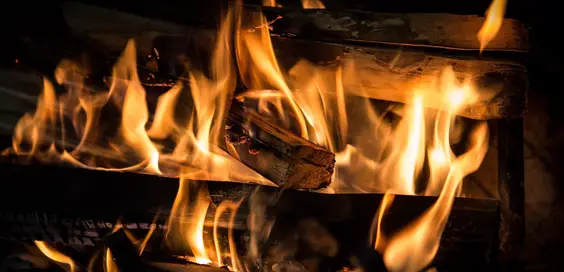 No matter if you live in an older building or a newer one there can be no denying that a fireplace will help to enhance your Yorkshire home. There are a number of different designs on the market, so even the newest build will benefit from a fireplace installation. In this post, we look at how fireplaces enhance your home and how you can make your home come alive. Read on.
Wood Fireplaces Bring Ambience
There is something about the naked flame that helps us connect to the world around us. The discovery of fire was revolutionary and changed how our species developed. When you stare into a wood fireplace and take in the spectacle of the flames you cannot help but be moved by it. You get a deeper understanding of the land and you feel warmer just by looking at one.
Today's wood fireplaces can be as sleek as you like making them ideal for new build homes. They also slot nicely into older more traditional buildings. As new fireplaces are easier to clean and maintain than older counterparts, they make a great option for enhancing an older place as well as adding character to a newer one.
Gas Fireplaces Bring Practicality as well as Ambience
If you do not like the idea of cleaning out a wood fireplace and want the efficiency of gas, then a gas fireplace is the way forward. Although not as authentic as a wood fireplace there is a range of designs to give you the same profound feelings of connecting with the world around you.
Gas fireplaces still provide you with a hypnotic, naked flame. They are nice and hot so are ideal for those long cold Yorkshire winter nights. Like their wood fireplace cousins, a range of designs is available so they fit in with both new and older homes.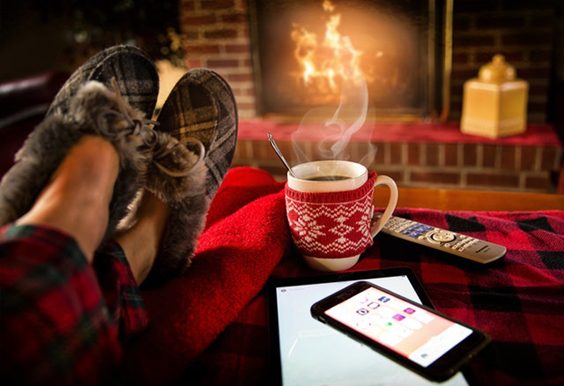 Slots in with your Interior Design
For many, a fireplace will be the focal point of the home so when measuring for and considering a fireplace installation you may want to rearrange things slightly to factor in a fireplace. This brings several advantages as you will notice when the family gathers around on sofas and piles of cushions.
As well as warmth fireplaces provide ambient light and this fills the room casting magical shadows. You not only feel warmer from the heat but warmer when the family huddles around the fire in a traditional way.
Family Time
Fireplaces were made for families to gather around them. Years ago this was probably because it was the only part of a house that was warm, now it is because the hypnotic glow and the feeling of togetherness prevails. This is a feeling that many parents want to generate and a fireplace is a great way to do it. You can play board games, watch television, or best of all and if your kids are young enough, have story time by the light of the fire.
House Values
Experts say if you want to add value to your home add rooms. This is no doubt the case but the better the features of your home the faster you will sell it. Fireplaces make for a great feature. You can also put more than one in each room bringing the benefits to the whole house.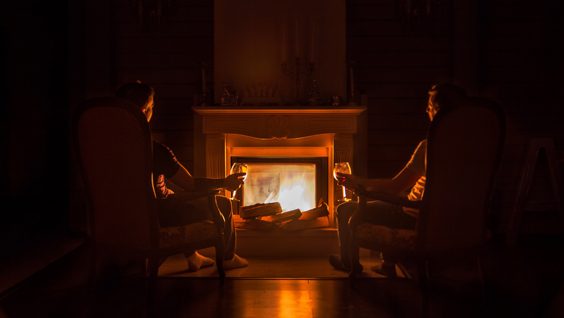 Make Winter Nights Wonderful
With seasonal colours, you can make winter nights something to look forward to. Hot chocolate and or hot drinks wrapped in blankets and sitting on cushions in front of a naked flame are simply magical. This builds strong family memories.
If you are a couple, long nights laying in front of the fire are hard to beat
Use your Fire with your Existing Heating System
Fireplaces compliment your heating system wonderfully. The naked flame tends to be powerful and unless your room is quite large you will probably find you can switch off radiators and just let the heat waft through the house. This is especially true if your home is well insulated.
If you go for a gas fireplace then it will simply become part of your gas central heating system.
Dogs
If you have a dog they will love a fireplace and will spend many hours in front of it. From a K9 perspective this is living the dream and again, this will help bring the family together. Some cats may enjoy a fireplace as well. Generally, animals love warmth so why not give it to them.
Fireplaces bring a new dimension to your home. They bring a family together and generate cosy memories as you huddle around the fire in time hounded tradition. In an age when houses tend to look the same a fireplace not only brings distinction to your home but it sets apart from the humdrum.
Get a fireplace for your home today and enjoy the best family time possible.