Get Growing Kits from Warner's Gin – Review
Get Growing Kits from Warner's Gin
Review
by Roger Crow / @RogerCrow
Overview:
A terrific grow-your-own garnish helps make this gin kit just the tonic for easing those 2020 blues. Elegantly presented and a great talking point for those who love a G&T or variations of the beloved tipple.
What the manufacturer says: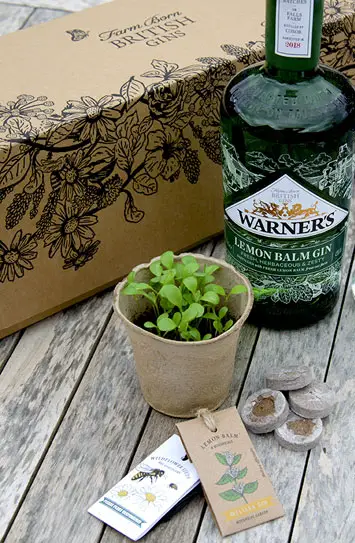 "Northamptonshire-based gin farmers Warner's have launched new 'Get Growing' kits, to help bring the outside in for all their customers. These gardening sets, which include coir compost pellets and biodegradable pots, along with wildflower and lemon balm seed packets, will be gifted with every home delivery ordered from the Falls Farm distillery to inspire customers to have fun planting at home. Warner's all-natural gins are inspired by the countryside that surrounds their Falls Farm distillery, located in the rolling hills of Northamptonshire – using honey from their own beehives, water from their natural spring and aromatic botanicals and fruit harvested from their five acres of gardens".
Features:
Two pots
Four compost pellets
Lemon Balm garnish and bee-friendly garden seeds
And of course, a bottle of Warner's Lemon Balm Gin
My Experience:
Gin has obviously been popular for centuries. Hogarth's 1751 masterpiece Gin Lane illustrated a London gone mad due to 'Mother's Ruin', but in recent years it's seen a surge in interest with more flavours than you can take a cocktail stick at. Believe me, I've tried a few, all in the name of research of course.
So, how does Warner's Lemon Balm Gin stand up? Well, the package, box and all, is beautifully presented. It's also easy to get into the packaging.
Instructions for seed-planting are easy. You just need to pop the compost pellets in water for five minutes; transfer to the biodegradable pots; sprinkle on the seeds, add a splash of water and stick it on a windowsill to soak up that sunshine. The hard part is waiting a week until the lemon balm is ready. Trust me. It's worth the wait.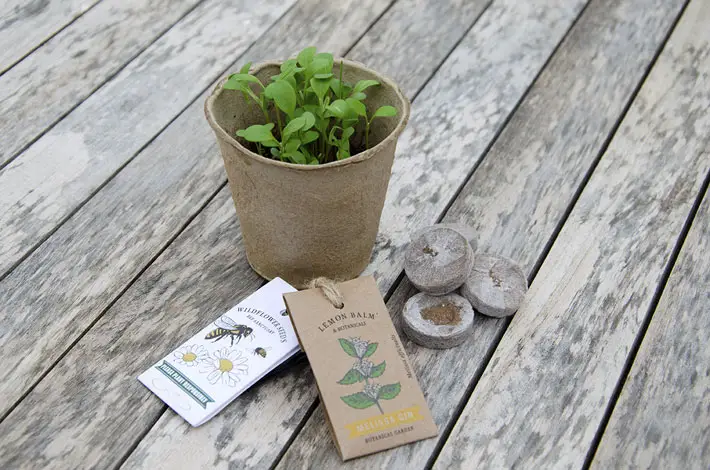 Verdict:
Blimey the Lemon Balm gin packs a punch. I was expecting something light, like a slightly alcoholic cordial. Yes, I know it's gin, but don't be misled by the floral, elegant bottle. This means business and can seriously give the market leaders a run for their money.
At 43% volume, it's the real deal, so best to have plenty of tonic or lemonade on standby. You may need it. The taste is terrific, a crisp, smooth experience which is very memorable, and there's no unusual aftertaste. I didn't get a headache either, which is always a bonus.
An ideal tipple for those lazy sun-kissed days (we all dream of). I'm not surprised it won several gold medals at major spirit competitions.
I'm reminded of that classic line in Hitchhiker's Guide to the Galaxy: "An alcoholic beverage considered by the Guide to be the "Best Drink in Existence." It's certainly a class act that takes some beating. And it goes without saying, please drink responsibly.
The award-winning gin farmers Warner's Gin are now gifting 'Get Growing' kits with every home delivery For more info visit:
warnersdistillery.com