Matcha Coconut Ice Cream – Recipe
It's quite easy to steer clear from a tempting dessert if you're careful with what you eat. But there's a lot of healthier options for that third course out there, and Christine Bailey's Brain Boost Diet book brings some of them to your fingertips.
And the Matcha Coconut Ice Cream recipe is a really simple, creamy ice cream. And a delicious way to cram in anti-inflammatory matcha green tea. The addition of lemon juice helps balance the strong matcha flavour while using xylitol keeps the sugar content low.
Why is it good for you? Matcha Green tea is packed with protective antioxidants and contains L Theanine which can help promote focus and concentration.
Ingredients: Serves 6
1x 400g can of full fat coconut milk
2-3 tsp matcha green tea powder to taste
1 tsp vanilla essence
1/4 tsp xantham gum (optional)
2 tbsp coconut oil softened
1 tbsp MCT oil (optional)
1 tbsp lemon juice
60g xylitol sugar alternative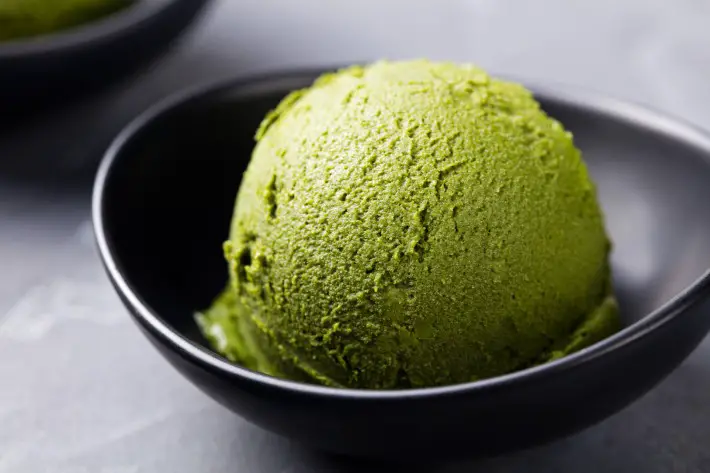 Method
Preparation time: 10 minutes plus freezing
Simply place all the ingredients in a high speed blender and process until smooth and creamy.

Using an ice cream maker churn the ice cream according to the manufacturer's instructions. Either serve immediately or transfer to a freezer proof container and freeze until needed.

Alternatively you can pour the mixture into a shallow freezer proof container and freeze for 2-3 hours, stirring occasionally during freezing until set.

The Ice cream can be stored in the freezer for up to 3 months. Remove from the freezer 20 minutes before serving to allow it to soften slightly.
Note: Matcha is rich in catechins, a class of plant compounds in tea that act as antioxidants which can help protect against cell damage.