9 Tips For Running Your Business Effectively And Efficiently In 2021
Running a business is not an easy feat, whether it's a large, sprawling corporation, or a small, independent company. Whatever is the case for your business, the chances are you've already run into hurdles and challenges along the way. It is feasible to run a successful business without focusing on your efficiency and effectiveness, especially if you're not presented with strict competition and a fickle customer base, however the chances are, you're going to struggle. You'll find that with a bit of effort and focus on the many tips and tricks to boost the quality of the way in which your business is run, you'll find much greater success, save money, and more importantly, generate much more profit. Here are our best tips for running your business efficiently and effectively today.
Understand Your Industry
When successfully running any business, you'll want to have a good understanding of both the marketplace and your industry as a whole. Of course, you don't necessarily need to be an expert in your particular industry from the start, but it's important to keep learning so that you develop your understanding and can make much better decision as to the direction of your company. Similarly, you'll want to develop some good market research to understand how best to tailor your business strategy to maximise success and profits. This isn't just a one-time thing, however. Make sure you're constantly keeping an eye on changes in your industry as well as checking out your competition to avoid getting left behind, and also lead the charge towards more effective business practices where possible.
Stick To A Business Plan
When you started your business, you should have created a plan that you could follow to ensure the survival of your new company, but it's very easy to deviate from this plan, especially during the volatile starting period. Even though your business has taken off now, it's important to continuously add to and improve your business plan. Not only that, but you should be sticking to it ardently, ensuring that you're hitting your goals wherever possible. Your business plan should also include a detailed and strict budget which is best to be done by a professional accountant if you have one, and we highly recommend getting one if not.
Hire A Quality HR Team
One of the most important parts of any business is the staff. Having a strong, motivated team will help to drive sales, customer service, and any other aspects of your business to new heights. To ensure the happiness of your team, you should look at hiring a quality HR department or individual, depending on the size of your business, to manage and keep tabs on the state of your workforce. Having someone to relay problems to as well as someone that can work towards helping to improve the quality of mental health amongst your team is very important. Having a happy and healthy team as well as someone that can let you know about any problems will hugely benefit you and your business.
Create Staff Benefits
Another way of building that morale is to provide your team with benefits and bonuses. This can be monetary, time-based, or even gifts and recognition. These not only give your team a higher sense of satisfaction when they perform well, it also helps to drive them to reach those goals much more, giving them something to work towards. As well as these benefits, you could also implement more flexible working hours for staff members that may have dedications outside of work. Ignoring this and suggesting that their focus should be entirely on you and your business is egotistical and arrogant and is more likely to turn your staff away from putting their best effort into the success of your business. Be a good leader, and avoid being a boss, and you'll quickly see the returns.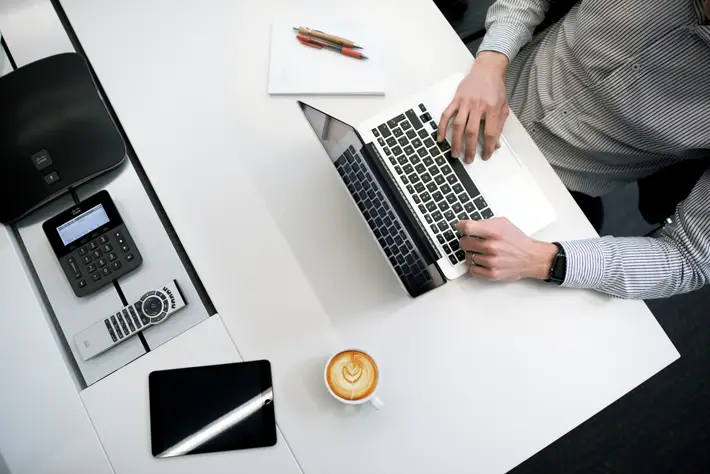 Offer Internal Recruitment And Reskilling
The job market is fiercer than ever today for both employees and employers, and talented individuals get snatched up incredibly quickly. This may leave your talent pool seemingly barren, and you might find that you're not able to find the right people for the roles you have. Instead, consider internal recruitment and reskilling your current team to suit roles that have become harder to fill. This internal mobility will help you to adapt your workforce to fit into essential roles, and you can then recruit more promising candidates to fill those now open roles. Training your own team for new roles also provides those staff members with much higher morale as they'll have the promise of improving their own abilities, bolstering their repertoire and boosting their career prospects.
Improve Your Customer Experience
Things like improving the accessibility of your store and website if you're a retailer can really improve the customer experience. The experience they have will dictate whether or not a customer is likely to continue to invest their time and money in your products or services and therefore this is very important for the continued success of your company. Not only is direct accessibility important, but the public engagement you conduct is a great way of boosting the number of people you reach and therefore can increase the number of people taking note of your business.
Listen To The Needs Of Clients And Customers
Keeping your customers happy is incredibly important in that they will continue to support your business, as well as improve your business' success over time. To ensure your customers are getting exactly what they want, you should be listening to their wants and needs when it comes to the products or services you offer. Don't allow yourself to develop tunnel vision with the ideas you have about your business, and instead remember that the customer will dictate your business' survival. If they are no longer happy with what your business has to offer them, they'll look elsewhere for what they want. Reduce the chance of this happening by engaging with people, responding to questions, and providing them with the means to offer feedback.
Build Trust And Loyalty
Developing trust in your brand is also very important for your business as a whole. Encourage pleased customers to leave positive feedback about their experiences with you and respond to all feedback in a helpful and gracious manner. Negative feedback should be tackled with deft professionalism and understanding. Don't leave negative reviews without a response as this can look as though you're trying to bury these criticisms. Take responsibility for the way your business is run and ensure that you'll do everything you can to avoid these problems in the future. You should also reward the loyalty of your dedicated audience by providing discounts and special offers for those that have decided to stick with your business over the years.
Run Quality Marketing Campaigns
Effective businesses require good marketing. It's a plain and simple fact. Today, a business cannot thrive, and in some instances, cannot survive, without some great marketing campaigns. Whether you're doing this internally or are outsourcing your marketing, it's important that you understand the importance of marketing when it comes to generating buzz and bringing in new audiences to pay for your services and products. Don't sideline this part of your business, and instead give it a priority position in your business plan and budget. Good marketing can evolve a small business into something phenomenal, whereas bad marketing can utterly ruin a company instead.