Beautiful: The Carole King Musical – Review – Hull New Theatre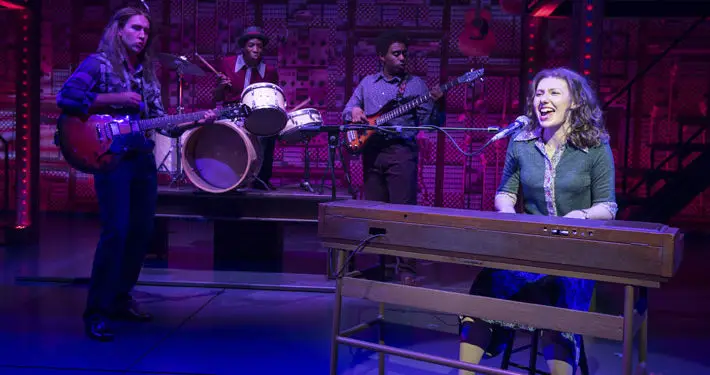 By Karl Hornsey, January 2020
I'll admit it. I'll admit to doubting whether I would enjoy Beautiful: The Carole King Musical ahead of watching it at Hull New Theatre on Tuesday. Not this show particularly, but it's just that I'm not a massive fan of musicals in general – though in this case my degree of ignorance on the subject worked in two ways. Let me explain.
First of all, I wasn't familiar with the term 'jukebox musical' (a show featuring the songs of popular music acts), even though, now I come to think of it, I've seen one or two in the past, either on stage or screen. And two, although I enjoy listening to some of Carole King's back catalogue of hits, I wasn't aware in the slightest that her body of work was so phenomenally varied and extensive, and that so many great songs sung by other artists actually came from the pens of King and her songwriting partners.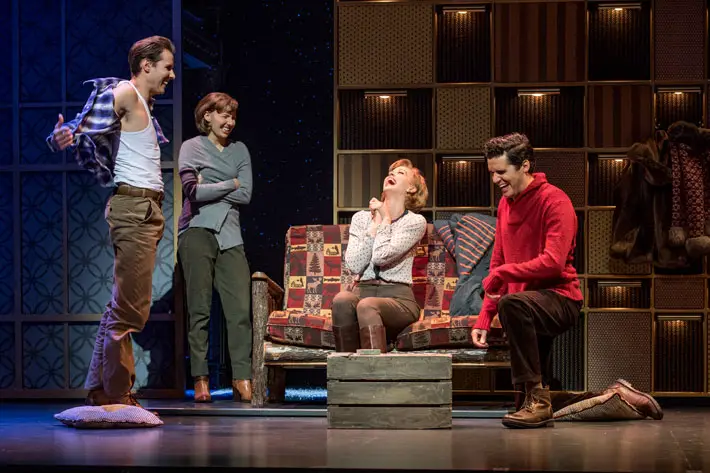 So there, confession over. The best part though, is that I needn't have had any concerns at all. Beautiful is almost impossible not to enjoy, hitting the right notes from start to finish, and featuring a stunning central performance by Daisy Wood-Davis.
There's a very clear narrative, beginning in the late 1950s as naïve teenager King tries to make it in the music industry, right through to the early 1970s when she broke out as a solo performer and released several of her best-loved hits. Even with excellent support and a more than decent script, any such 'jukebox musical' is likely to stand or fall on the quality of the headline act, and this is where Wood-Davis comes into her own. She may be short in stature, but she has bags of talent, a voice that was more than capable of belting out tunes for more than two hours on stage, and no shortage of acting ability to portray King's progression from shy teenager to global superstar.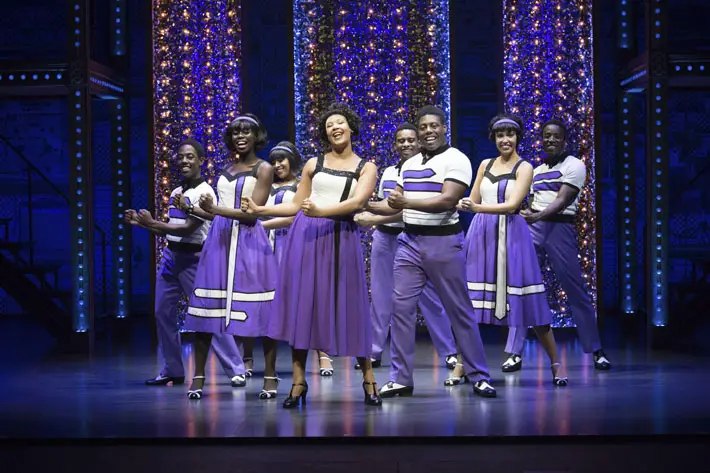 "Rattles along apace"
A quick glance at the list of musical numbers in the programme is enough to demonstrate the impact that King, former husband and writing partner Gerry Goffin, and fellow songwriters Barry Mann and Cynthia Weil had on the industry during the 1960s and early 70s, with the likes of 'It Might As Well Rain Until September', 'Up on the Roof', 'The Loco-Motion', 'One Fine Day' and 'You've Lost That Lovin' Feeling' among the highlights. In fact, the opening act features 15 songs, as well as a medley of other hits from the early 60s, as it rattles along apace, telling the story of King's marriage to Goffin, their struggle to write a breakthrough hit that would top the Billboard charts, and the pitfalls that fame and pressure of work would ultimately bring.
While Wood-Davis is the undoubted star of the show, Adam Gillian is thoroughly believable as Goffin, whose need for freedom and a life away from King is told with just the right depth of feeling and emotion without it spoiling what is essentially a feel-good production. And it would be remiss of me not to mention a wonderful couple of cameos by Damien Winchester, Ronald Brian, Samuel Nicholas and Toyan Thomas-Browne as The Drifters, which couldn't fail to put a smile on your face.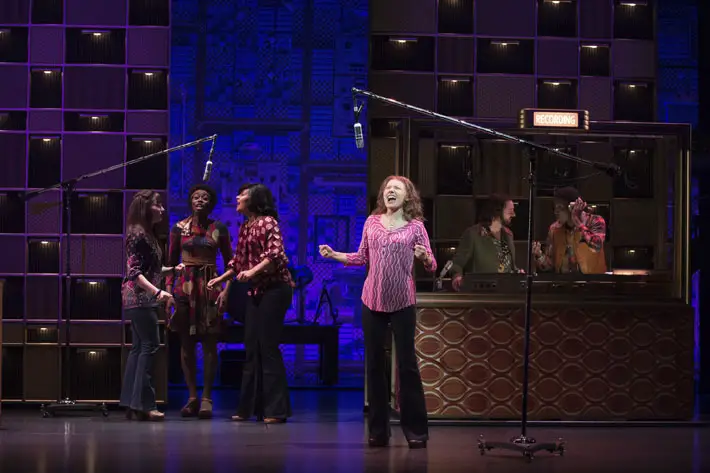 The second act is a much different affair to the first. It deals in greater detail with some of the more serious issues in King's life, especially the eventual break-up of her marriage to Goffin, but it's essentially a chance for Wood-Davis to perform some of King's most well-known songs and seize her moment in the spotlight. Having finally been persuaded that she could be a star in front of the microphone as well as for her song writing, the show heads to a climax with the likes of 'It's Too Late', 'You've Got a Friend', '(You Make Me Feel Like) A Natural Woman' and, of course, 'Beautiful', to bring the curtain down on a veritable musical tour de force that should appeal to all ages.
images: Craig Sugden