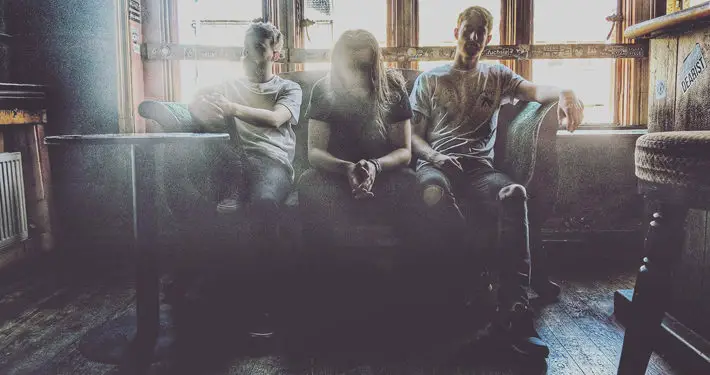 Boiling stew of alt-rock, metal, early emo & metal core from Leeds heavy hitters…
YOUR NAME: Nathan Morris.
BAND NAME: Rothschild.
WHAT DO YOU DO/PLAY? Vocals/ Lead Guitar.
HOW LONG HAVE YOU BEEN TOGETHER AS A BAND/PLAYING MUSIC? Since May 2017.
GIVE US 3 REASONS WHY WE SHOULD TRACK DOWN, LISTEN AND DISCOVER YOUR MUSIC?
1. We are a three piece alt rock band that are genuinely attempting to create something new within the rock community with a fresh new sound combining influences from artists such as The Dillinger Escape Plan, Sleep Token, Biffy Clyro, letlive., Marmozets, Black Peaks, Arcane Roots and many more.
2. Our band has already garnered a number of fans through only two, exciting singles that we have released previously because they know this is a fresh, new take on music.
3. Our songs have a message that we want to get across to our listeners that has been built up over years without music. We want our listeners to be inspired by what we are creating and what we have gone through to create it.
WHERE DO YOU SOUND BEST – FESTIVAL, CLUB, BEDROOM – OR SOMEWHERE ELSE?
Personally, I would say a club! We have only been a band for two years so we will see if my mind is changed as the band progresses.
WHAT WAS YOUR FIRST…
RECORD? My first music purchase was the single 'Blue' by Eiffel 65. Not very rock and roll, I know.
CD? First CD I purchased was The Black Parade by My Chemical Romance. I was 12 years old and it changed everything.
DOWNLOAD? I never really got into downloads! I'm still on CD, haha! I guess my first was The Blackest Beautiful by letlive.
SO, WHEN IT ALL GOES RIGHT AND YOU'VE GOT A MANSION AND A SUPERMODEL GIRL/BOYFRIEND, WHAT WILL BE YOUR BIGGEST MUSICAL INDULGENCE?
Well, we are all poor at the moment, haha! So I guess for me personally I would love to just travel. Go around the world and get drunk, haha.
SO, WHEN IT ALL GOES WRONG AND YOU'VE ACRIMONIOUSLY BROKEN UP CITING HUGE MUSICAL DIFFERENCES, WHAT DO YOU FALL BACK ON?
Our bass player would probably be able to find other work! However, for me and the drummer Danny I think we would make form a new group and make the same mistakes all over again, haha!
CITE SOME INTER-BAND MUSICAL DIFFERENCES…
Well our bass player Jack's favourite two bands are Blink-182 and The Dillinger Escape plan… So I can't really do that! Haha! Our musical tastes and approaches are very similar and very varied. Basically anything goes.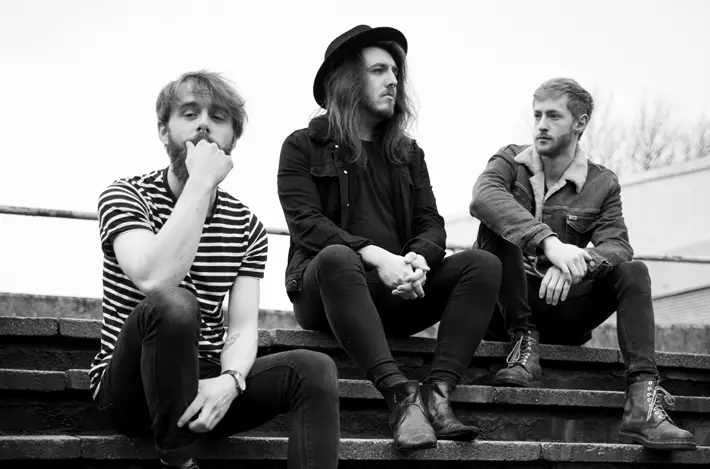 "The guy's tones are insane"
WHO ARE YORKSHIRE'S FINEST IN CULTURE, SPORT AND MUSIC?
Music wise I would have to say Nova Hands. They're an underground band from Yorkshire. I can't really describe what they sound like to be honest! Just go listen, haha. If we are talking impact in terms of culture then you have to go with either Arctic Monkeys, Bring Me The Horizon or While She Sleeps. Those groups have done amazing things for rock music in Yorkshire!
NAME YOUR SUPERGROUP – WHO'S PLAYING WHAT, WHO'S ON VOCALS AND WHO'S YOUR BEZ?
Right, I'm going to spend lot's of time on this, haha!
Singing – Jason Butler from letlive. and The Fever 333! Just because he's amazing.
Guitar – Andrew Groves from Arcane Roots. Even though he is also a brilliant singer, his guitar work is so interesting that I believe it would really add a lot to any group.
Bass – Daniel Oliver from Nothing More. The guy's tones are insane.
Drums – Nic Pettersen from Northlane. There is a video of Nic playing through some of the Northlane tracks and the way that he is able to fill the sound with just percussion is amazing! Truly unique.
GO SEE THIS FILM: Tyrannosaur.
GO READ THIS BOOK: 1984.
GREAT LOST BAND/ARTIST: SO MANY! Letlive., Arcane Roots! Artists can't support themselves anymore so there are too many to choose from.
WOULDN'T BE CAUGHT DEAD SUPPORTING: Haha! Oh dear! I guess Down? Phil Anselmo seems… difficult.
LONDON, L.A OR LEEDS?: Leeds.
AND FINALLY… AS YOU LEAVE THE STAGE, WHAT ARE YOUR PARTING WORDS?
Usually it's just "You are f****** amazing!"
The debut EP from Rothschild, 'The Broken Man' is out now
For more info visit facebook.com/RothsChildUK