Not on Your Nellie – DVD Review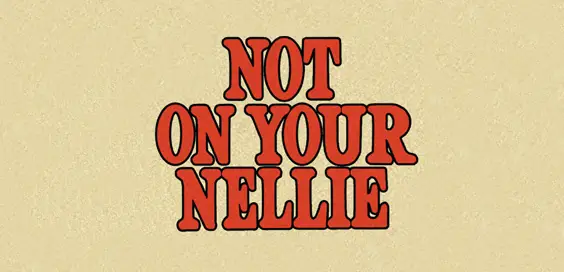 By Roger Crow
Every year BBC bosses look at the viewing figures for the Mrs Brown's Boys Christmas special and have mixed emotions. The masses love it, but they don't know why. It's one of those unexplained phenomena, like the Loch Ness monster or the 45th US president.
Five minutes into Not on Your Nellie, the shambles of a sitcom from 1974-75, and it seems like little has changed. It's hard to avoid the cracks in Hylda Baker's series. The stage show which inspired it probably worked, but TV can be an unforgiving medium. Fluffed lines here, awful improv there, and a boom in shot in episode one are pretty irritating, but made in an era of Love Thy Neighbour and other politically incorrect comedies, there's little wonder it's never repeated on TV.
Baker's malapropisms are occasionally fun, but it's not enough to sustain the interest, while support characters are pretty cringeworthy. The editing is so erratic I wonder if it was cut with garden shears.
Maybe because I'm a glutton for punishment, or perhaps because I hope things will get better at The Brown Cow pub, scene of the crime, I press on.
"Small mercies"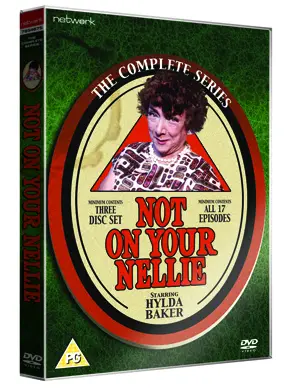 The fish-out-of-water premise of northern pub owner trying to earn a living in London generates some banter, but Nellie Pickersgill's antics soon outstay their welcome. Gilbert, one of the camp supporting characters, never says a word but shows up as a mute clothes horse in every episode so Nellie can react to his latest flamboyant attire.
Like near mythical sitcom characters Mrs Mainwaring, Maris and Arthur Daley's wife, he becomes an enigma. But there were more great gags in a single episodes of Dad's Army, Frasier and Minder than all of the episodes I endure of Not on Your Nellie.
Later in the run, Jack Douglas and Corrie's Sue Nicholls (Audrey) lend a hand with the laugh. Yes, singular. However, I suspect the studio audience were drinking from the Brown Cow drip tray given some of their hysterics.
The series was cut short after Baker suffered an on-set injury and series three finished by episode four. Thank heavens for small mercies.
You could either spend 425 minutes of your life watching all three series, or spend the time more wisely. Watching paint dry perhaps. At least it'll have a better finish, though you might be overcome with emulsion.
And as bad as those gags are, they're still better than anything you'll witness in Not on Your Nellie.
2/10
'Not on Your Nellie: The Complete Series' is £15.31 from networkonair.com