Seán McGowan – Live Review – Hyde Park Book Club, Leeds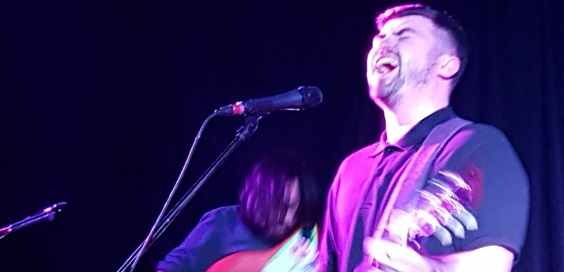 By David Schuster, February 2019
Seán McGowan loves performing live. You can tell this immediately, not only because he's grinning from ear to ear as he takes to the low stage of the Hyde Park Book Club, but also in his easy banter with the audience. "Hello Leeds," he says, in the universally traditional manner, to be greeted with the equally traditional reserved clapping of Yorkshire folk. "Oh. P*ss off!" He responds with a laugh. "It's Friday night in Leeds. I know you can do better than that. There's a reason we came here instead of Sheffield!" This elicits a much bigger cheer.
The four-piece kick off with 'Mind the Gap' and then go straight into 'Off the Rails', two of the tracks from their last album, Son of the Smith, that both make clever use of analogies between the London Underground and modern life. 'Off the Rails' is a fantastic opener; fast, loud and loaded with the aggressive discontent of early Paul Weller and The Jam. "I was losing sleep, I was losing faith, I was losing the will to live," he spits vitriolically. It's this ability to mix a clever jibe at society's failings with a modern turn of phrase and an infectious beat that gets the crowd jumping and makes seeing him such a joy. This is followed by the similarly fantastic 'Romance Ain't Dead', with its references to Uber, and the ironically named '£5.25'.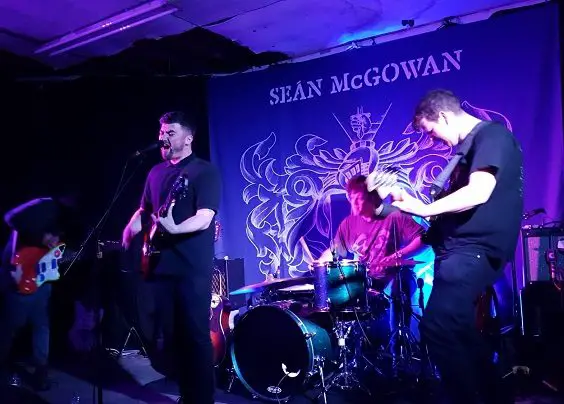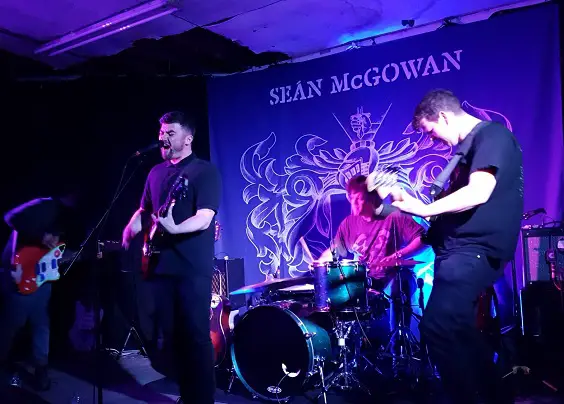 "Heartfelt"
Pausing to introduce the band, the frontman observes that the usual line-up has changed. "We've made some changes because Deano [Dean Paul] has been, errr…" "Nicked," finishes Jay Malhotra, the guitarist. "I wasn't going to tell them that," grins McGowan mischievously, "but yes, he's been nicked." So, along with Michael Breach on drums, there's now Harry Stevenson, who does a fine job of wielding the famously heavy Stratocaster bass. But, before they play 'Costa Del Solution' from his 2017 EP, 'Graft & Grief', he has a request: "Sing along if you know the words. If you don't, have a crack anyway, 'cos it'll be funny as fu*k."
All this is great, and a lot of fun, but interesting music requires shades of light and dark, fast and slow which hold your attention. At a live performance though, the change of pace can be problematic; you don't want to ruin the atmosphere that you've worked so hard to create. The singer recognises this as he swaps his electric guitar for an acoustic. "You can tell it's all going to get a bit sadder," he observes. And it does, but beautifully. He performs a solo version of 'Springhill', a heartfelt portrayal of loss and regret over the death of his close friend's mum, whom he regarded as a second mother. I've a tremendous respect for singers that can put their deepest feelings into songs which they then air publicly night after night. I couldn't begin to do that.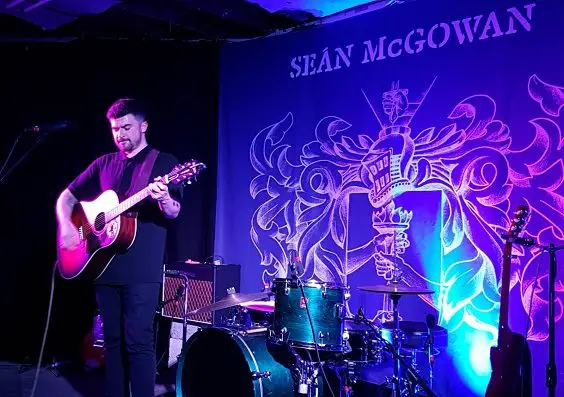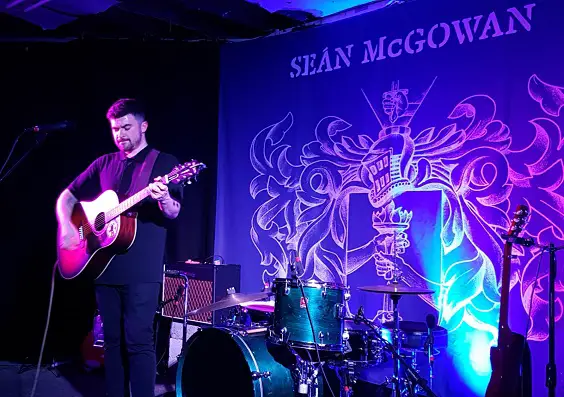 "Treat yourself"
After a respectful pause, the band return to stage and hurl themselves into 'Cuppa Tea', Malhotra frenetically strumming the guitar in the manner of The Wedding Present's David Gedge. Breach makes good use of a relatively pared down kit, dropping in an artful drum break, which I don't remember on the album track and, despite his youthful appearance, Stevenson thrashes along with the bassline admirably. At one point, Seán announces that it's the bassist's nineteenth birthday. However, judging by his reaction I think this is 'fake news'. He seems happier when the vocalist adds, "so you could buy him a drink in the bar afterwards." They complete a well-considered set with a good mix of old and new material and round off the evening with a couple of encores.
If you asked me to describe my perfect gig (and I notice you didn't, but I'm going to tell you anyway), it would be a small venue with a couple of hundred fans, a good view of the stage, listening to musicians that love what they do and do it well. That's what we got tonight. Treat yourself to seeing Seán McGowan live.
images: Gail Schuster