Gary Numan – Live Review – Middlesbrough Empire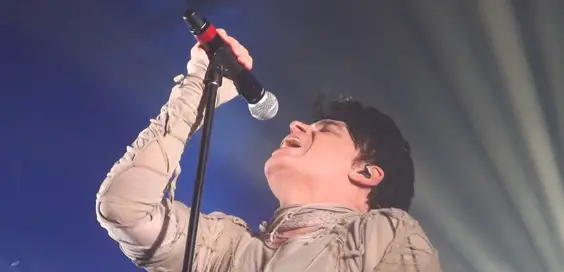 By Russell Gaunt, March 2018
The Middlesbrough Empire was even more electric this evening, with a packed out crowd eager to see the king of electro and synth master, Gary Numan, on his Savage Tour Part Two which is currently touring the UK.
Support came from Nightmare Air; however the atmosphere was only ever set for one man. Fans tonight were not to be disappointed, as he opened with 'Ghost Nation' and 'Halo', both of which were sterling performances from the synth pioneer.
'Down in the Park' and 'Mercy' sent the Numanoids and Gary lookalikes in the crowd into an absolute frenzy. Tonight was a massive wall of sound, which emanated in songs such as 'Pray for the Pain' and 'Here in the Black'. There was nothing dark about tonight though, thanks to the amazing light and stage sets –  not unexpected from Mr Numan.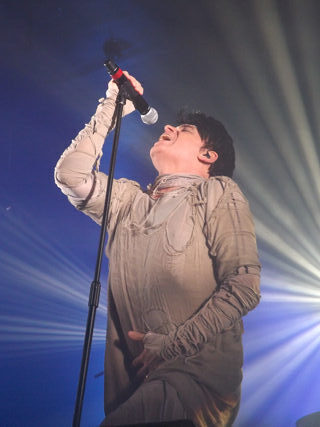 'My Name Is Ruin' was one of the crowd's favourite songs of the evening, which saw everyone singing along with Gary in complete unison. What was all the more special about the song was that it featured his daughter Persia completing the vocals. Large screens behind Numan showed footage of her performing. Judging from the talents on offer, I would say that she is a star in the making.
"Exuberant"
Weaving old and new together, the band pounded their way through, with the likes of 'Cars' taking the crowd's delight to euphoric proportions.
Closing the show with, 'Are Friends Electric?' it was another highlight and a song that is always featured in Gary's set. Fans raised their voices, hands, and the rafters to this classic, before the rampant cries of "Numan! Numan! Numan!" punctuated every square inch of air in the venue.
The encore ensued with 'Prayer for the Unborn' and 'My Last Day', before Gary reluctantly said "Thank you and good night" to an exuberant crowd.
Tonight's concert showed just why after all these years Gary Numan is still at the top of his game. It illustrated how much he has matured, decade upon decade, like a fine wine. Indeed, his latest album Savage, which is Gary's first crowd funded project, has proved to be his best album since Telekon.
images: Russell Gaunt