Playlist bothering pop from Lincoln hits the open road…
What's the title of your latest release, and what does it mean to you?
'California' came from a writings sessions over Zoom with Leo Stannard, Jonathan Quarmby and myself. We wrote the track over zoom with one intention – to write a song that was as upbeat and happy as possible without sounding like Martin Garrix.
What was the hardest part about putting this release together, and why?
The hardest part about the release was keeping the track as minimal as possible without it sounding too bare. If you listen to a lot of upbeat/adventurous songs they're often quite simple in terms of musical elements.
Who produced the release – what did they bring to it? If you produced it yourselves what do enjoy most about producing your own material?
Jonathan Quarmby is our go-to for production. I've always loved him as he doesn't only deliver great tracks but he also creates a great vibe in the studio with a lot of humour. I think this mood/positivity was paramount for ensuring 'California' was as upbeat as possible.
What do you want the listener to take away from listening to your music?
I've always said the same thing about my music, I just want to make people feel something, whether its happiness, nostalgia or the cure for a bad day.
How does a track normally come together? Can you tell us something about the process?
The development from this track usually begins with me writing and creating demos in my home studio. I then take the demos in the studio with Jon and there we develop the ideas and create options for how it can sound. Some of the tracks on the EP changed sonically and thats always interesting as you can listen to the two side by side and hear how far the song has come on its journey.
What band/artists have influenced you the most since you started this project, and why?
I've always drawn inspiration from the likes of Paul Simon and Canned Heat when I write tracks like this. I've always loved Paul Simon's writing style and I think Canned Heat's 'going up the country' is the pinnacle of 'road trip'.
What countries would you like to tour? Are there any standout venues you'd like to play in?
I'd love to tour the US/Canada, ever since I was young I've always has a strong passion for America and every time I've visited I've never wanted to leave.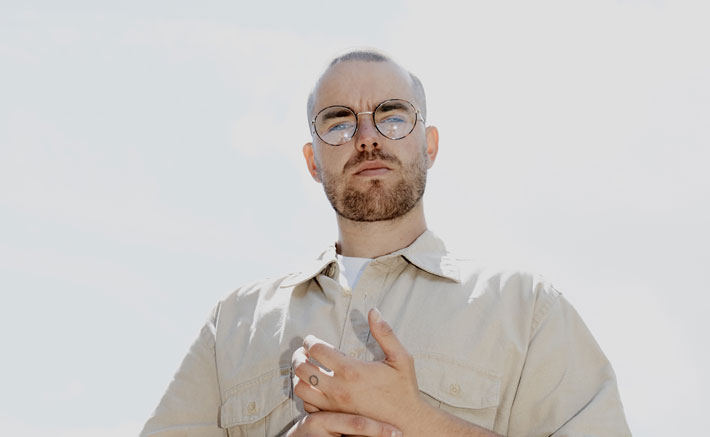 If you could pick one track for our readers to listen to in order to get a taste of your music, what would you pick, and why?
I'd like them to listen to 'The Wild Atlantic Way' as I love creative writing. It's pathetic to think that my own song can impact me so much every time I listen but I've always seen writing music as the cure for hard times and this track reflects on one of the lowest times in my life.
What ambitions do you have for the band/your career?
I'm planning on producing my own music and taking more control of the sound and overall style of future projects. I'm a bit of a control freak when it comes to music production/graphic design so alleviating that stress from the team can only be a good thing.
Finally, as you leave the stage, what are your parting words?
I always thank the audience for putting up with tuning between songs as I have to admit its a stressful experience for all involved. I often try and crack jokes but it's never as plain sailing as I imagine in my head. Jokes aside, I usually thank the audience for listening/singing along as hearing other voices in the audience singing is honestly the best feeling.
For more info visit: facebook.com/TobyJohnsonMusic