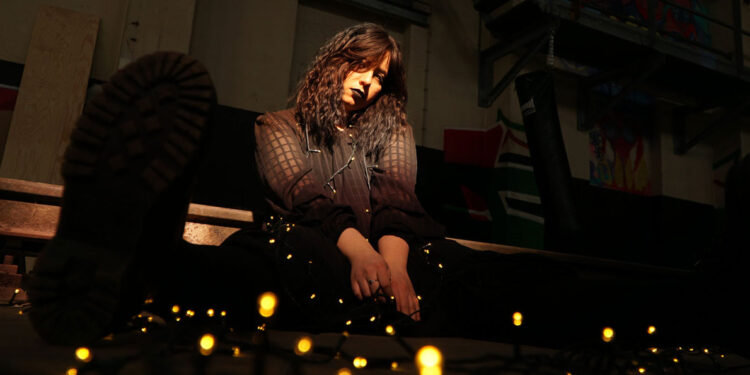 Hanuting Utrecht-based indie-rock named after its Hungarian-born frontwoman…
What's the title of your latest release, and what does it mean to you?
My new EP is called 'Femina Bellator', which literally translates to female warrior. A fun fact about this title is that it does not only summarise the essence of the songs, but my own first name (Borka) means female fighter in Slovenian.
What was the hardest part about putting this release together, and why?
Contrary to previous releases where I had a clear idea of what I would like to convey, my general approach to the thematics of the EP were completely inductive. I wrote the three songs of the EP in three years, completely unrelated to each other, but inspired by personal experiences that tied together in the form of a bundle of songs to celebrate the power of women only at the very end.
Who produced the release – what did they bring to it?
The album was produced by Sem L. Leijten, the sixth – sort of invisible – member of my band, and I was a co-producer as well. We live very close to each other, so we produced the songs in his tiny apartment in Amsterdam. Because my songs are always so personal to me, I struggle working with professionals who don't know me personally. Sem is not only my friend and does not only believe in my songwriting but his ideas on the production are always exactly what I would envision. I feel like these circumstances and the mere fact that we are good friends allowed Femina Bellator to become such a powerful yet vulnerable piece.
What do you want the listener to take away from listening to your music?
I've always been an advocate for fighting the taboo of mental health. My songs discuss heavy topics such as suicide, family violence and psychological traumas. I would like my music to be a source of courage and support for those people who struggle opening up about the darker aspects of their lives. The discussion about these things has got to stop being a taboo in our society. Nobody should face these things alone, and through my music I want to let people know that it is absolutely okay to be vulnerable and talk about it.
How does a track normally come together? Can you tell us something about the process?
Every time something happens in my life that requires processing, I dwell on it for weeks. The way I deal with my problems is usually via art. Most of the time I resolve my inner tensions by writing a song about them. I have so many sh*tty phone-recorded demos like that! If I think I'm ready to revisit the demo – and my trauma – I bring the material to my band and the process of instrumentalizing and production starts.
What band/artists have influenced you the most since you started this project, and why?
There are two artists that I deeply admire and who made a giant impression on my musical taste and orientation: Patti Smith and AURORA. I think of Patti as my patron saint: I've read all her poetry and novels and I have all her CDs. My obsession started when I was 13, I heard her song 'Gloria' on the radio. I identify with her because to me she is a real artist. She never really thought of herself as a musician or a poet, she always allowed herself some self-exploration in different art domains. She made me understand that I never have to choose between music, drawing and poetry, but I am allowed to express myself in all of these art forms. AURORA is from my generation, she's a Norwegian dark indie pop artist. Her dreamy world combined with the vulnerability and honesty in her lyrics encouraged me to discuss societal problems in my own music.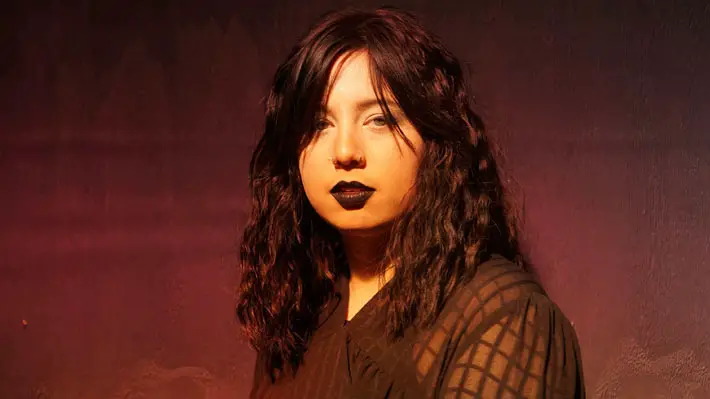 What countries would you like to tour? Are there any standout venues you'd like to play in?
I would love to tour in the UK and in Central-Eastern Europe. My band had a great time performing in Liverpool a couple of years back and we have been talking about coming back ever since. Central-Eastern Europe has a special place in my heart not only because of my Hungarian roots, but also because the audience is always extremely welcoming and enthusiastic. I just love that. But my biggest secret dream is to have the chance to perform at KEXP in Seattle.
If you could pick one track for our readers to listen to in order to get a taste of your music, what would you pick, and why?
I would pick my single called 'Burden'. I think it's the most powerful and uniting song I've ever written, and it's exactly about my main inspirations for making music. I'm done with taboos about mental health and this song tells it all.
What ambitions do you have for the band/your career?
I'm hoping to go on tour with my band abroad. This has always been the main drive of all the members in the group. We would really like to have a Europe/UK tour and reach as many countries and audiences as possible.
Finally, as you leave the stage, what are your parting words?
I usually conclude with saying that I will turn up at the merch desk in 10 minutes, so if anyone would like to have a chat or a hug, I'll be there. 😊
For more info visit: instagram.com/borkabalogh