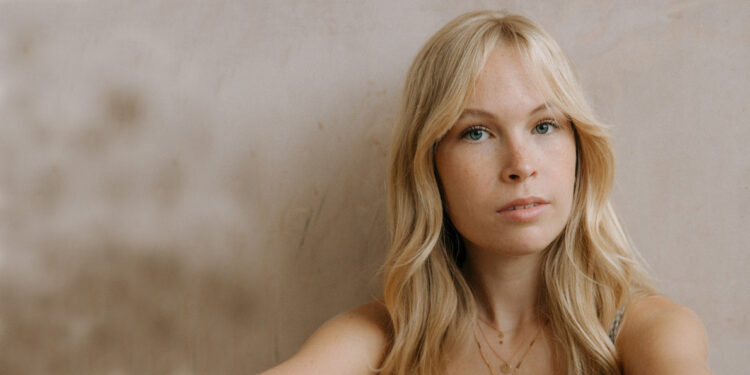 Timeless country-folk from London singer-songwriter…
What's the title of your new release, and what does it mean to you?
My debut single is called 'Still The Same'. I mostly write songs from personal experience, but I also love throwing myself into imaginary scenarios. That was the case with 'Still The Same', the song tells the story of a breakup through the feeling that everything around you is changing.
What was the hardest part about putting this release together, and why?
To be honest, I think the release came together very smoothly. However, I think the hardest part was slowing down and just enjoying the moment, as there was so much going on and to do.
Who produced the release – what did they bring to it?
I went into the studio with the idea and the chorus of 'Still The Same' after the first lockdown in 2020. I wanted to create a really vivid storyline about this breakup, almost as if you were watching a movie when listening to it. I finished co-writing the track with Jonathan Qaurmby (Tom Walker and James Arthur) and he also produced it. It was a really great collaborative process.
What do you want the listener to take away from listening to your music?
I always want people to be able to connect and interpret my songs in whatever way they can relate to it.
How does a track normally come together? Can you tell us something about the process?
I find that the process of writing and recording each song is different. I either use my own experience, or I take inspiration from photos, movies and books. However, I almost always start with a lyric idea and then come up with a guitar and melody part simultaneously.
What band/artists have influenced you the most since you started this project, and why?
I draw inspiration from so many different genres and areas of music. I've always been inspired by Fleetwood Mac and Joni Mitchell, their music is so timeless and that's something I really strive for in my music. The album Golden Hour by Kacey Musgraves was also a huge inspiration for me when creating this project. That album really helped me see that I didn't need to be tied down to one type of sound and genre.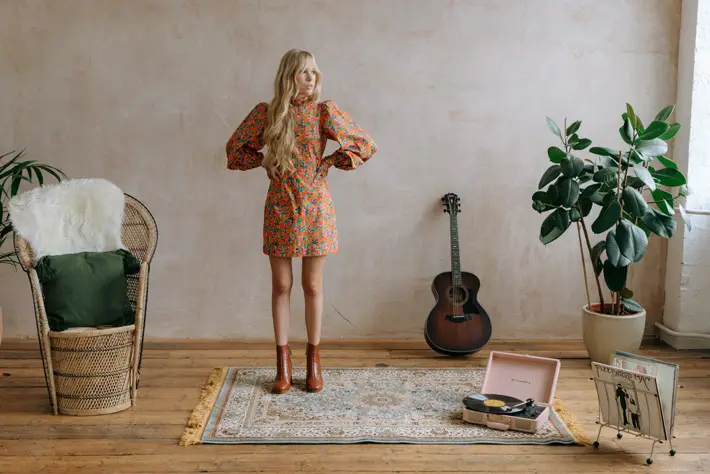 What countries would you like to tour? Are there any standout venues you'd like to play in?
I would love to play the Shepherds Bush Empire. I have grown up going to concerts there and seen so many of my favourite artists play there. I think the day I do my own headline show there will be really magical. I would also love to do a show in Nashville. I visited a couple of years ago and it stole my heart.
If you could pick one track for our readers to listen to in order to get a taste of your music, what would you pick, and why?
That is a super hard question, but it would be 'Slow Burn' by Kacey Musgraves.
What ambitions do you have for the band/your career?
I'm a very ambitious person and I have a long list of all the things I want to achieve. One of the most important things for me is enjoying the journey. However, the artists that I admire all have longevity and the ability to connect with people through their songwriting skills regardless of genre.
Finally, as you leave the stage, what are your parting words?
I never want to leave the stage, as I always have the best time performing, so I would probably be trying to play another song, haha!
For more info visit: mayalaneuk.com