Eclectic mix of pop, hip-hop, indie and dance – here's Luke from Birmingham's Big Image…
What is the title of your latest release, and what does it mean to you?
'Parallel Love Affair'. I'd say it's our most creative song yet. It was one of the first songs we wrote in lockdown. Con, our guitarist, sent me a loop which was the intro with the rap on, then the verse. I instantly loved it and wrote the words pretty much in one go. We then experimented with the chord change for the outro. We're quite proud of the lyrics and melody on this one.
What was the hardest part about putting this release together, and why?
To be honest it's all been straight forward. We recorded the song start to finish in less than a day, then shot the music video in a day.
Who produced the release and what did they bring to it?
We do 80-90% of the production on all our songs, and then get someone in to add that last 10-20% if it's needed. We recorded this with Steve Osborne and Dan Austin, but most of the production was finished. This one was definitely the most fun we've had while recording, and the gospel choir you hear in the outro is actually us. We did hire a choir, but they didn't turn up, so we had to do it ourselves, which was a laugh.
What do you want the listener to take away from listening to your music?
I think music is quite a personal thing and it makes everyone feel different. The main thing for us is that it's uplifting.
How does a track normally come together? Can you tell us something about the process?
It's different every time. Sometimes George, our singer, will write a song from start to finish, or Con might write some music and send it to me, and I'll then write the melodies and lyrics. The recipe changes from song to song. The main thing for us is the vibe. If we're in a room together we know instantly if something's worth keeping. If not, then it's scrapped, and we go onto the next thing.
Which bands / artists have influenced you the most since you started the band, and why?
It's different for all of us. Personally, I love hip hop and pop music. Anything with a good beat and a catchy melody and I'm sold.
Which countries would you like to tour? And are there any standout venues you'd like to play?
We would love to tour America but the one venue we all want to play is Brixton Academy.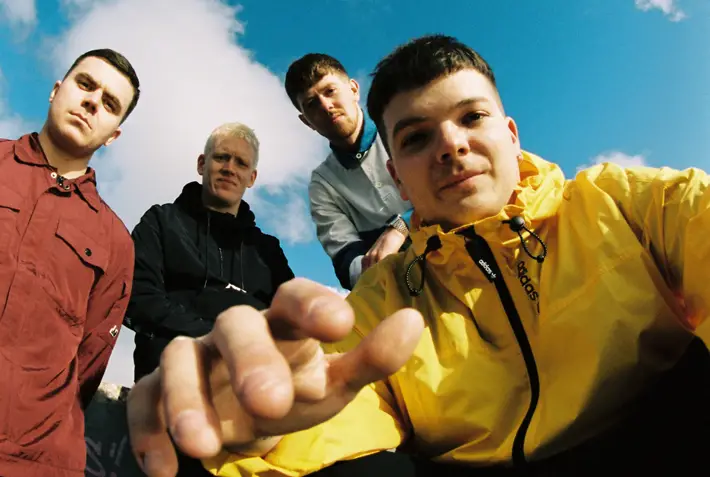 If you could pick one track for our readers to listen to, in order to get a taste of your music, which one would you pick, and why?
Separate Beat. I think that includes every element of what we're about and sums us up really.
What ambitions do you have for the band and your career?
The main goal is for us to make this our full-time jobs.
Finally, as you leave the stage, what are your parting words?
Much love x
For more info visit: bigimagemusic.com