Free Rein by Rebelution – Album Review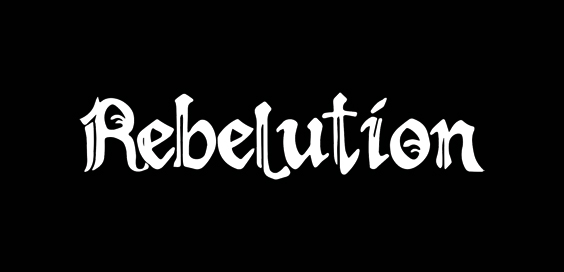 By David Schuster
Ah! The long hot summer of 2018 in the UK: The Sun newspaper dusting off it's 'Phew! Wot a scorcher' headline. People actually choosing to sit at the pavement tables outside restaurants. Being able to invite friends around for a barbecue a week in advance, without the worry that they are all going to be crammed into your living room watching you cook sausages under an umbrella. What could be a better time to be reviewing a new album from reggae masters Rebelution?
Free Rein is the seventh studio recording by the California-based band. Their previous releases have won critical acclaim, and you have to hand it them; they have a bass guitar sound to die for. As soon as you hear that, and the distinctive stabbing chords of the Hammond B3 organ, you know that you are in for a treat.
"Turn the car stereo up"
The majority of the lyrics are written by Eric Rachmany. Possibly because he graduated in Religious Studies, his songs have a great knack for focusing on what really is important in life, and it's not wealth, fame or power. The first, 'Celebrate' focuses straight in on this with "Keep it together, live stronger. Mentally strong to live longer. And in the present gonna stay up together, won't drown", which has a great truth to it. The benefits of friends and lovers to mental well-being are scientifically proven. Likewise, 'City Life' highlights the stress of urban living: "I can't avoid this feeling. Another siren sounds. The last straw, I'm leaving".
The first five tracks are all great to turn the car stereo up and wind the window down to. Unfortunately, the middle section of the album gets stuck in a rut. 'Patience', 'Rise on Top' and 'Trap Door' all sound like dub-by-numbers, without much to differentiate them and I found myself yearning for a change of pace.
"Refreshing"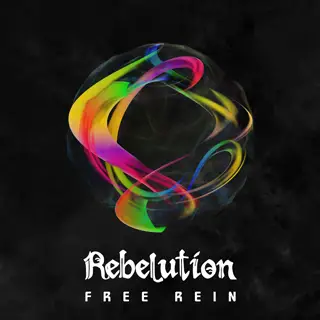 'Good Day' at least breaks this mould, returning to upbeat lyrics, "Today is gonna be a good day, and I wouldn't want it any other way". This song has a great sunshine vibe. However, it is this that highlights a greater issue with the whole record; the processing of the lead vocals. I played the CD to my teenage daughter and her verdict was: "It's okay. But the singer really needs to lay off the Auto-Tune". Looking at the group's instrument list and reading up a little about the band I don't think Auto-Tune is their style, it's more likely a combination of old-school effects such as chorus and reverb. However, what it is doesn't really matter, what matters is that it is over-used. Having noticed it you then can't ignore it, and it quickly becomes irritating.
'Healing' shows that Rachmany has more to offer as a singer. With its slide guitar this track is more like a stripped back country tune, a departure from the norm, and a refreshing highlight. 'More Energy' is a return to a classic reggae style, and as good as the earlier songs. Unfortunately, they choose to end on a down-beat note; 'Constellation' which doesn't have the redeeming lightness of touch of 'Healing' and doesn't fit in the context of the album as a whole.
So, Free Rein isn't going to be the soundtrack of my summer of '18 as I'd hoped, but there are some good tunes worth dropping into your barbecue playlist.
6/10