Dream Wife by Dream Wife – Album Review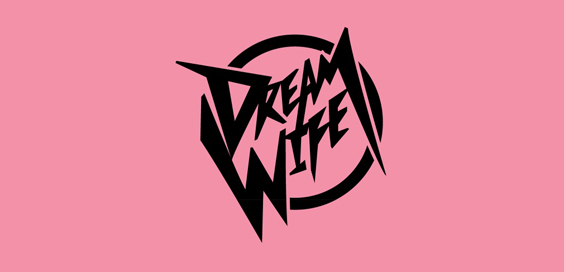 By David Schuster
Thirteen seconds into track one of Dream Wife's self-titled debut album, and vocalist Rakel Mjöll is shouting "Let's make out". Steady on; we've only just met.
Dream Wife are a British neo-punk three-piece, with guitarist Alice Go and bassist Bella Podpadec both providing accompanying vocals. Comparisons to Transvision Vamp are inevitable, and well deserved. This is fast, feisty and fun. But there's thought behind it too. The second song, with the rallying cry "I am not my body, I'm somebody", could well become an anthem for the current, long overdue, media focus on the role of women in performing arts.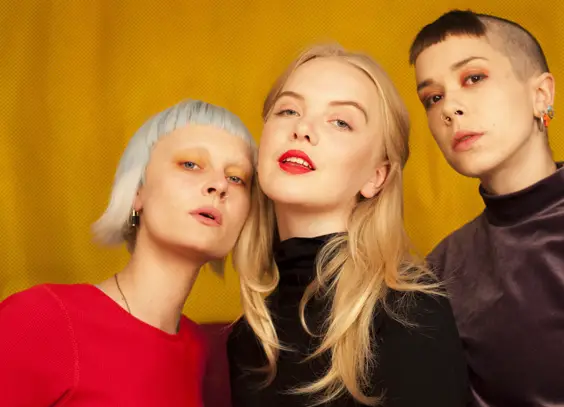 "Raw but melodic"
And then comes along 'Fire'! This is my favourite track of 2018 so far. It starts with a simple but strong guitar riff and builds to a bouncy and catchy chorus. The line "We danced, and we screamed, and we held each other tight. I remember, I remember last night", sends shivers down my spine. 'Kids' too has a raw but melodic picked guitar line, occasionally drifting into feedback, rivalling The Libertines at the top of their game.
We seem to be getting to know each other now. 'Hey Heartbreaker' comes on and, "I know I'm young, and I know you're old", sings Mjöll. Hmm, very perceptive.
The only anchovy on the pizza is 'F.U.U' which tries just too hard to shock, and shouldn't have made it onto the record. This may be down to the influence of Fever Dream, another post-punk band, who are credited with 'featuring' on this number. Come on; you can do better than that.
"Clever and fun"
There's a nice irony to the group's name. Dream Wife was the title of a 1953 film starring Cary Grant and Deborah Keer. In it Grant's character dreams of a wife who can "just find having babies and taking care of a man" completely fulfilling. I'd hazard a guess that Mjöll, Go and Podpadec don't conform to this outdated stereotype, and they want you to know it.
'Spend The Night', the penultimate song, should have closed the album, and sums up the band's clever-but-fun vibe. It would have fitted very nicely into the soundtrack of 2017's film The Outcasts. "Would you like to spend the night together? I would like to get to know you better".
I couldn't wait; I put the CD back on again immediately…
9/10