Operation Petticoat (1959) – Film Review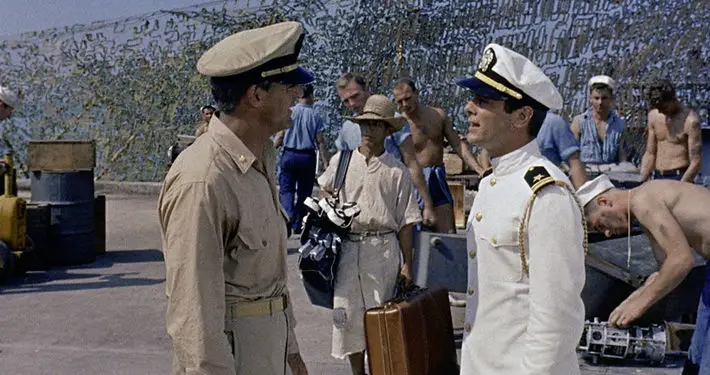 Director: Blake Edwards
Cast: Cary Grant, Tony Curtis, Joan O'Brien
Certificate: U
by Sarah Morgan
Many people have attempted to copy Cary Grant; he had the kind of unique vocal mannerisms impersonators love to take on. But few managed to carry it off quite as brilliantly as Tony Curtis.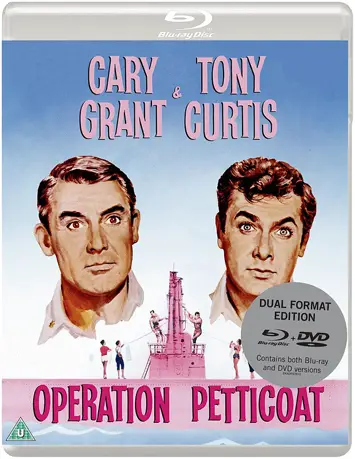 In Some Like It Hot, he famously delivers a pitch-perfect version of Grant. In the same year, they worked together on Operation Petticoat; Curtis claimed Grant wasn't impressed with his impression of him, but the two men seem to have gotten along – Curtis in particular enjoyed their time together and there's certainly chemistry between them on screen.
"Sharp and charming"
Grant plays Matt Sherman, commander of the USS Sea Tiger, a submarine that's all but destroyed before it can even take part in the Second World War. Part of his crew is transferred to other units, but Sherman persuades his commanding officer to allow him and his remaining staff to patch the vessel back together again; he also receives a new officer in the form of Nick Holden (Curtis), who has never been to sea but proves a dab hand at locating much-needed items, usually by foul means rather than fair.
After setting out on the high seas, the USS Sea Tiger is forced to pick up a group of stranded female nurses, and that's when the real fun begins. It may be obvious to play up the relationships between men starved of female company and the women thrown together with them, but it doesn't matter when the screenplay is as sharp and charming as this.
Curtis plays Holden with much charm; he's a work-shy playboy, but is nevertheless a lovable rogue even Sherman comes to admire. Incidentally, a TV series spin-off was made in the 1970s which starred Curtis' daughter, Jamie Lee.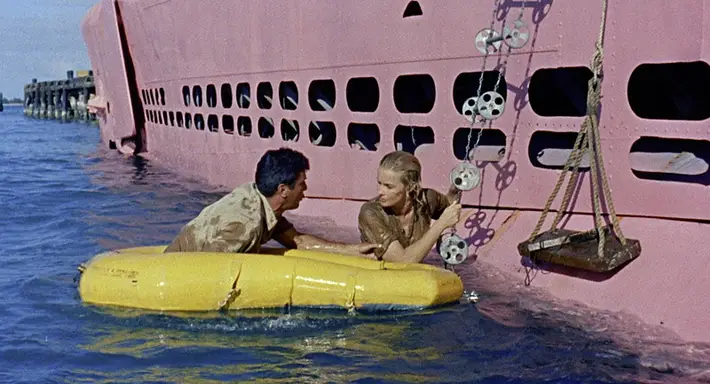 "Wonderful presence"
Grant is typically wonderful too. By the time Operation Petticoat was released he was in his mid-fifties, a superlative film performer who could do more with a raised eyebrow or a knowing look than most actors can with reams of dialogue.
Without his wonderful presence at the centre of the movie, you can't imagine it being anywhere as massive a hit as it turned out to be; indeed, thanks to drawing up a canny contract, it ended up being the biggest financial success of his career up to that time.
Blake Edwards, who is perhaps best known now for being Mr Julie Andrews and making the Pink Panther films, directed what is a delightful piece of entertainment.
Presented in 1080p from a new high-definition digital restoration
Optional English subtitles for the deaf and hard-of-hearing
Uncompressed LPCM audio
A collector's booklet featuring a new essay by Richard Combs
Operation Petticoat is released on Blu-ray by Eureka, £15.99