Sometimes Always Never (2018) – Film Review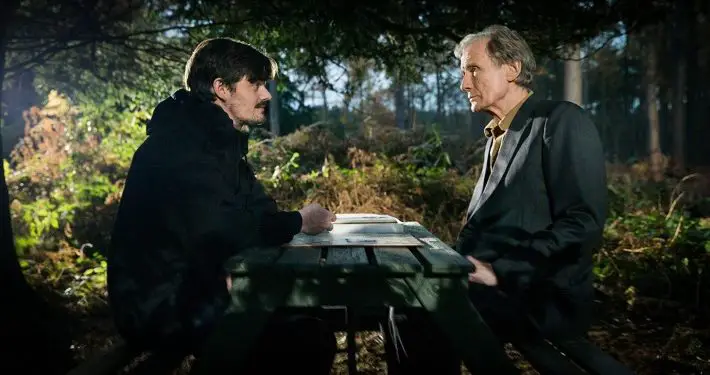 Director: Carl Hunter
Cast: Bill Nighy, Sam Riley, Jenny Agutter
Certificate: 12
by @Roger Crow
If you love Marmite, Scrabble and dry-witted comedies, then you'll adore this locally shot offering. At least it's local to me. One cafe scene was shot a 10-minute walk up the road, and another, a tailor's shop exterior, is five minutes away, while the bulk of the movie was shot in Bubwith and Goole.
Not that most folks give two hoots about that. The big question: is it any good?
Well, Bill Nighy is usually great value for money, whether making mega bucks blockbusters like Pirates of the Caribbean or Detective Pikachu, or this charming comedy drama, which probably cost less to make than a day's catering on either of those Hollywood movies.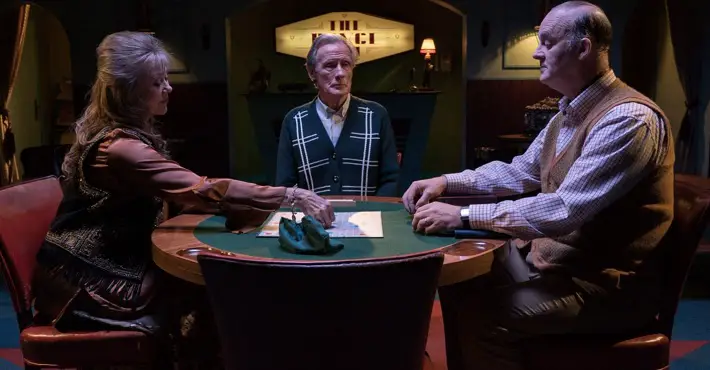 "Ticks over beautifully"
He plays Alan, a Scrabble-obsessed tailor whose son Michael stormed out years ago during a game and hasn't been seen since. He goes to a morgue to identify a corpse with his other son, Peter (Sam Riley) and crosses paths with a couple in a similar predicament. Jenny Agutter and Tim McInnerny are splendid as the duo, and as the movie plays out, these characters really start to get under the skin.
Alice Lowe is sublime as Peter's wife, while there's a romantic sub plot involving their son and a young woman at a bus stop.
At times it's hyper stylised, so a Bed and Breakfast lounge feels slightly weird. There are heavy influences of Wes Anderson here and Paul (Paddington) King there, but the whole thing ticks over beautifully thanks to Frank Cottrell Boyce's screenplay. It's bursting with delicious lines about why Canadians can't buy Marmite (which may be erroneous) and the little pleasures to be found in words like 'soap'.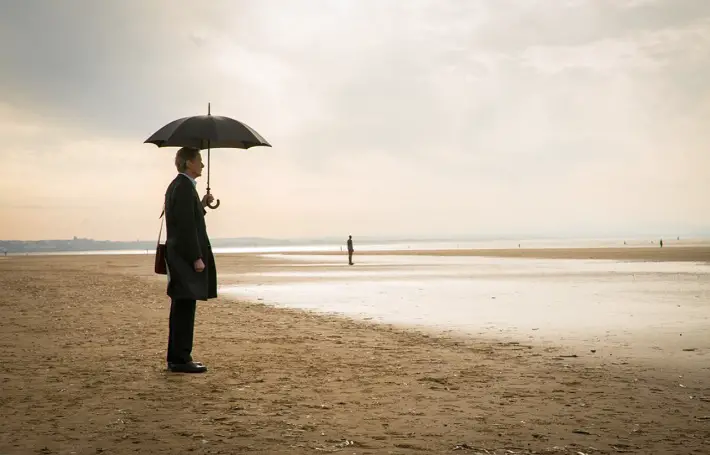 "Brighten up any dull day"
Originally titled 'Triple Word Score', this is a delight for anyone with a passion for words, fonts and quirky comedies. It's also a joy to see Alexei Sayle in a cameo, and that closing song by Edwyn Collins and Sean Read is also great.
There are also some top tips on how to clean up at Scrabble, and a rendition of Bonnie Tyler's 'It's a Heartache' that will make you yearn for the original.
A little indie gem which is perfect at a little over 90 minutes (the ideal running time for any comedy). It should brighten up any dull day a treat, and Bill's status as king of the twitchy, lovable thesps is more secure than ever.
In short: sometimes hilarious. Always entertaining. Never dull.
Sometimes Never Always is showing now on Sky Premiere