One Missed Call Trilogy – Review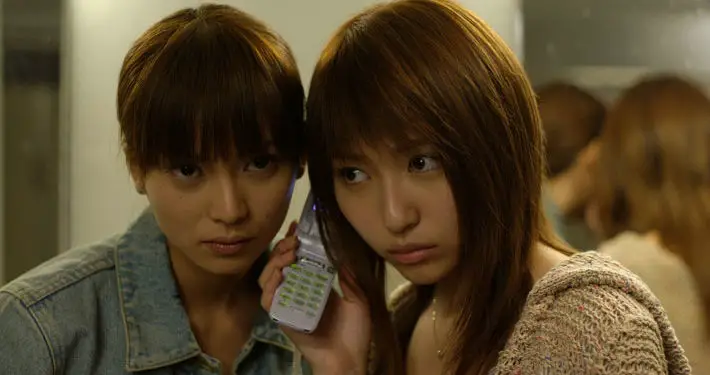 One Missed Call (2003)
Director: Takashi Miike
Cast: Ko Shibasaki, Shinichi Tsutsumi, Kazue Fukiishi
One Missed Call 2 (2005)
Director: Renpei Tsukamoto
Cast: Mimula, Asaka Seto, Yū Yoshizawa
One Missed Call: Final (2006)
Director: Manabu Aso
Cast: Maki Horikita, Meisa Kuroki, Jang Keun-suk
by Roger Crow / @RogerCrow
You know how it is. You're down the pub with some mates when you get a missed call. Most of the time it's cold callers, but imagine getting a voicemail from two days into the future saying it's starting to rain… followed by a bloodcurdling shriek. That's the premise behind cult thriller One Missed Call, cut from the same cloth as The Ring and Final Destination.
The heroine is Yoko Okazaki who gets a missed call on her mobile… from herself. She and her friend Yumi listen to Yoko's voice message, and two days later, Yumi receives a call from Yoko.
Her friend dies, as foretold, and while the authorities assume suicide (as they usually do in these thrillers), her fellow students recall similar deaths that were preceded by the voicemails.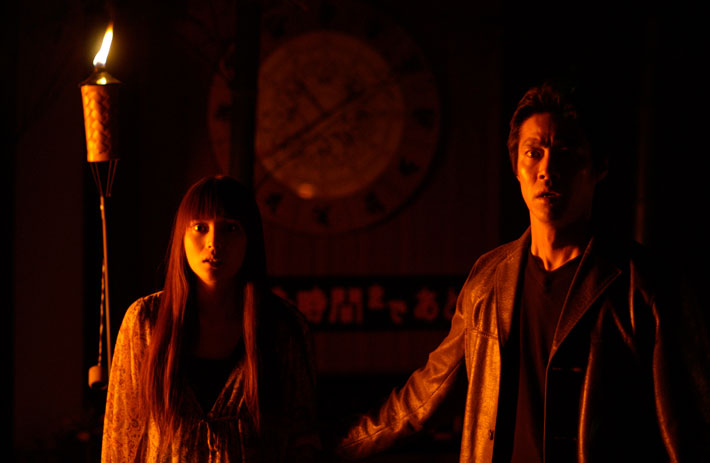 "Winning formula"
Takashi Miike, one of Japan's best filmmakers, does a fine job of ramping up the tension. While the second act features a lot of obligatory exposition regarding the reason for the deaths (the motive partly rooted in reality), it has dated a little. Back in 2003, when phone cameras seemed like a novelty, it probably packed quite a punch.
There's more of the same with Renpei Tsukamoto's 2005 sequel, One Missed Call 2. Cute protagonist; portentous phone calls; creepy goings on, and plenty of POV shots from the shadows. In short, the winning formula of quiet, quiet, jump scare. Or quiet, quiet, false alarm, jump scare.
Spoon-feeding the audience with suggestions of deaths before they happen is like that Two Ronnies Mastermind sketch where Corbett answers questions before they're asked.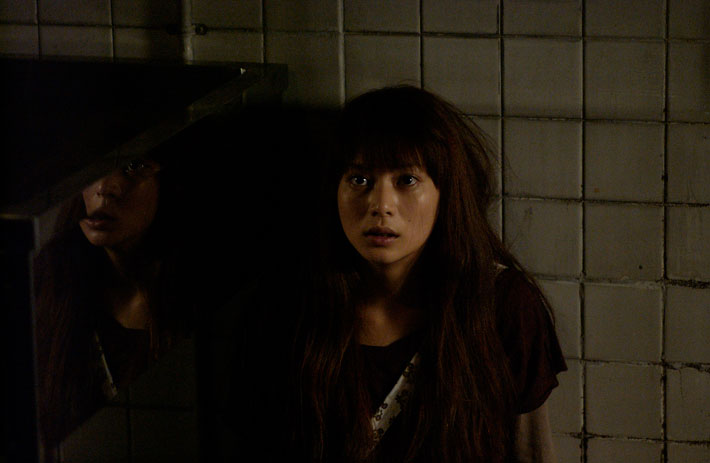 "Genuinely creepy"
This ticks over nicely, and there are a few nice scares, such as a demonic force seen on a phone camera threatening an oblivious caller. A genuinely creepy bathroom scene is also well executed, pun intended.
Picture quality is pretty good for the era and calibre of films. Hi-def horrors rarely work as well as more grungy shoestring chillers as The Blair Witch Project vs The Haunting remake proved 20 plus years ago.
And if that lot leaves you hungry for more, check out One Missed Call: Final, which owes a small debt to Carrie, and relies on the chain mail hook of folks being cursed unless they forward a text message.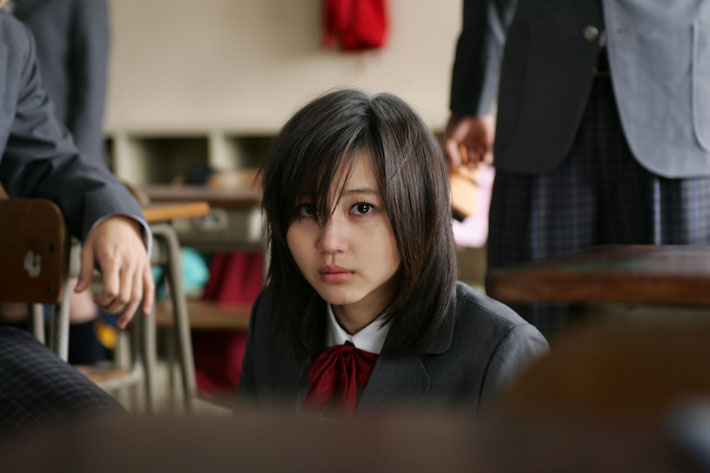 "Fine effect"
The mix of technology and creepy folk lore is what made The Ring saga work, and it's revisited to fine effect here. Original it isn't, but if you're rarely dip your toe into the world of chillers, the trilogy may appeal.
There's plenty of extras to get your teeth into if you're a 'J-horror' fan. However, you may get a bit bored if the premise after the first couple. It's like hearing the same punchline with several different stories leading up to it.
• High Definition Blu-ray™ (1080p) presentations
• Lossless Japanese DTS-HD Master Audio 5.1 and PCM 2.0 soundtracks
• Optional English subtitles
• New audio commentary on One Missed Call by Miike biographer Tom Mes
• The Making of One Missed Call, an hour-long archival documentary on the film's production
• Archival interviews on One Missed Call with actors Ko Shibasaki, Shinichi Tsutsumi and Kazue Fukiishi, and director Takashi Miike
• Archival interview on One Missed Call with director Takashi Miike
• Archival footage from the One Missed Call premiere
• Live or Die TV special
• A Day with the Mizunuma Family
• One Missed Call alternate ending
• The Making of One Missed Call 2, a half-hour archival documentary on the film's production
• Gomu, a short film by One Missed Call 2 director Renpei Tsukamoto
• One Missed Call 2 deleted scenes, introduced by Renpei Tsukamoto
• One Missed Call 2 music video
• The Making of One Missed Call: Final, an hour-long archival documentary on the film's production
• Maki and Meisa, an archival behind-the-scenes featurette on One Missed Call: Final with actresses Maki Horikita and Meisa Kuroki
• Behind the Scenes with Keun-Suk Jang, an archival featurette with One Missed Call: Final's South Korean star
• The Love Story, a short film tie-in for One Missed Call: Final
• Candid Mimiko, an archival location tour with the series' iconic villain
• Theatrical trailers and TV spots
• Reversible sleeve featuring original and newly commissioned artwork by Matt Griffin
One Missed Call Trilogy is on Blu-ray from Arrow, £29.99