Night of the Virgin (2016) – Film Review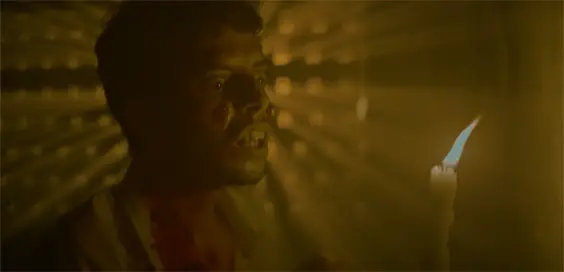 Director: Roberto San Sebastián
Cast: Javier Bódalo, Miriam Martín, Víctor Amilibia
Certificate: 18
by Sarah Morgan
There's nothing I like better than a good horror film.
Call me weird, but I like to feel just a little bit scared, especially on a cold evening when there's just me and the cat in front of the TV.
So the opportunity to review The Night of the Virgin seemed too good to miss, especially as it hails from Spain, a fertile breeding ground for spooky stories, including REC, The Devil's Backbone, The Orphanage, The Others and my personal favourite, the 1962 classic Awful Dr Orloff.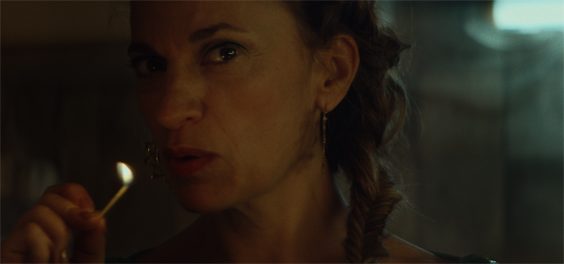 "Relies on blood and gore to scare"
Unfortunately, Roberto San Sebastian's offering has none of the style or, in the case of Dr Orloff, the audaciousness of those handful of titles. Instead it relies purely on blood and gore to scare viewers – which it fails to do, leaving instead a vague feeling of ickiness, for want of a better word. It looks as if the film is trying to outdo The Evil Dead, but has none of its style or cult appeal.
The plot is utterly bonkers (not that I hold that against it – I've enjoyed more ridiculous tales) and involves a woman who was once a member of a Nepalese cult that seduces male virgins in order to have babies.
She calls herself Medea and, one New Year's Eve, she spies Nico, a young man desperate for female attention and takes him home with her.
One sight of her squalid apartment should have had him running for cover, but instead he sticks around, clearly desperate to lose his cherry. However, matters go from bad to worse when Medea's boyfriend turns up, threatening to kill them both.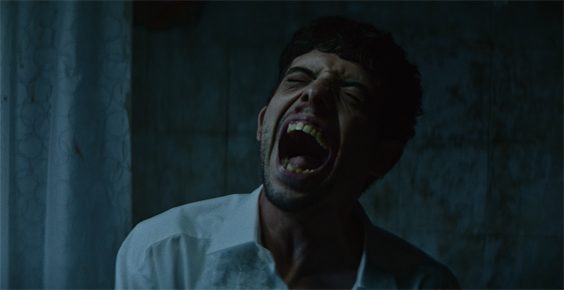 "Gags fall flat"
What ensues is neither interesting or frightening. In fact, it plays out like a gory Spanish version of EastEnders, in which characters trapped in a small space rant and rave at each other. I think parts of it are meant to be amusing, but any gags fall disastrously flat and are possibly lost in translation.
The film is also about half an hour too long, while the special effects might have looked good in a 1970s low-budget movie, but they appear laughably bad these days.
This is, apparently, San Sebastian's debut feature-length film. Here's hoping he develops a little more style before he gets behind the camera again.
There are, however, important lessons to be learned here – don't pick up strange people in nightclubs, don't let your libido take control of your common sense, and staying in can be a rewarding experience.
3/10
'The Night of the Virgin' is out now on DVD from Matchbox Films, £12.99