Les Enfants Terribles (1950) – Film Review
Director: Jean-Pierre Melville
Cast: Edouard Dermith, Nicole Stéphane, Renée Cosima
Certificate: 12
By Sarah Morgan
Sibling love leads to tragedy in this take on Jean Cocteau's novel of the same name.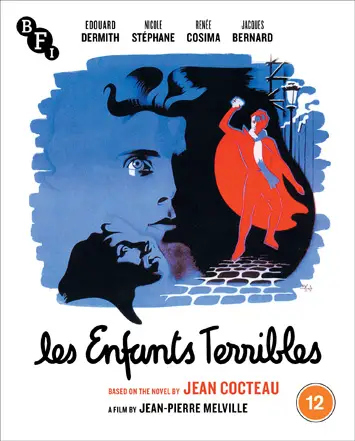 It was directed by Jean-Pierre Melville, who has been described as the spiritual father of the French New Wave movement. A resistance fighter during the Second World War, he began making films outside the studio movement after the end of the conflict, and was hugely influenced by Hollywood movies; he in turn went on to be an inspiration to the likes of Michael Mann, Walter Hill and Quentin Tarantino.
"Intense relationship"
Melville was also one of the first French directors to regularly use real locations in his work; Les Enfants Terribles was shot around Paris, although much of the story takes place in the claustrophobic surroundings of one apartment.
At the centre of the story are Paul and Elisabeth, a brother and sister with an intense relationship.
It seems that nobody can come between them – even when Elisabeth meets and marries a wealthy businessman, he dies within days, leaving her a wealthy widow; it feels as if fate had something other than domestic bliss in store for her.
Lonely, she invites Paul and their friends Agathe and Gerard to move in to the huge home she was to have shared with her husband. They appear to settle into a mutually dependent domestic lifestyle, but there's something wrong – Agathe and Paul have fallen in love, although neither dare declare it for fear of Elisabeth's wrath.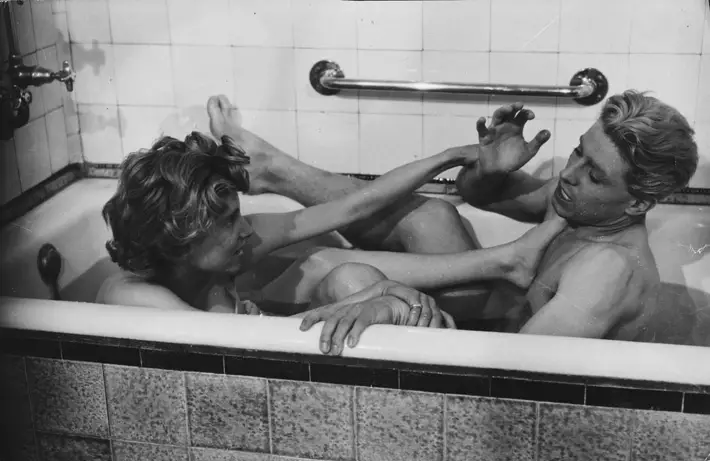 "Difficult characters"
The truth does, however, eventually come out, setting in motion a tragic and disturbing series of events.
Cocteau (who provides the narration) handpicked Melville to direct the film, and he made a good choice – what could have been a mundane or sleazy tale is elevated by some stunning set-ups.
Henri Decae also deserves plaudits for his cinematography, which beautifully utilises natural light; initially a photographer, his innovative use of the camera must also have helped Melville deliver some of the shots that make the film so memorable.
The cast are young and earnest, which suits the roles they're playing; Nicole Stephanie and Edouard Dermit, as Elisabeth and Paul, manage to make their difficult characters sympathetic.
Although perhaps not as compelling as some of the French movies made by Melville's disciples over the following 20 years, Les Enfants Terribles remains a must for anyone with even just a passing interest in the New Wave and cinema history as a whole.
Special features:
• Newly remastered in 4K and presented in High Definition
• Commentary by Gilbert Adair (2004): archive commentary track by the novelist and film critic, whose novel The Holy Innocents was inspired by Les Enfants terribles
• Commentary by Adrian Martin (2021): newly commissioned commentary track by the film scholar
• Ginette Vincendeau on Jean-Pierre Melville (2004, 19 mins): the film scholar and author of Jean-Pierre Melville: An American in Paris on the filmmakers background and the recurring themes in his work
• Volker Schlöndorff interview (2004, 10 mins): the filmmaker discusses his apprenticeship under Jean-Pierre Melville
• Trailer
• Gallery
• Illustrated booklet with new writing on the film by Dr Deborah Allison, an article and responding letter about the film from Sight and Sound in 1952 and 1953, director and writer biographies, notes on the extras and credits
Les Enfants terribles
is released on Blu-ray by the BFI, £19.99