He's Just Not That Into You (2009) – Film Review
Director: Ken Kwapis
Cast: Jennifer Aniston, Ben Affleck, Scarlett Johansson
Certificate: 12
by Matt Callard
A film with that title, starring Jennifer Aniston and Ben Affleck – just pass me the sick bag and let's get on with it, eh?
But wait! This is adapted from a zeitgeist dating book from the Sex and the City scribes and produced by Drew Barrymore's smart Flower Films. It's gonna be a Battle of the Sexes classic, it's gonna tickle the gruesome underbelly of human interaction, it's gonna be the Blue Velvet of rom-coms!
Well, not quite.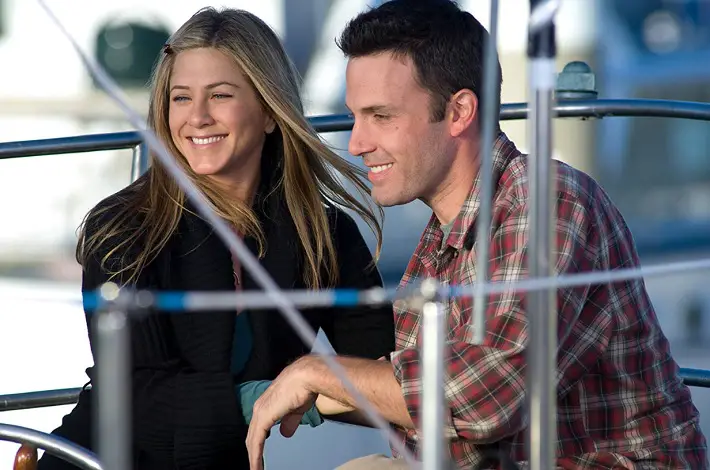 "A criss-cross of love dilemmas"
Taking the fairly obvious starting points that not all marriages are rock solid and not all relationships will go the distance, a stellar cast attempts to disentangle a needlessly matted criss-cross of love dilemmas, moral codes and the loneliness of Facebook in to something approaching a coherent and funny film.
Surprise – this isn't a 'guy movie' – but not for cliched guys-like-swords, gals-like-words reasons. It's because all the observations, all the best moments, all the insights are from a female perspective.
And why not? as Barry Norman once said. Hell, there are enough movies that come from the opposite perspective.
It's just that these characters, these pampered beauties, they really don't have anything to worry about other than romance. Is that the whole point? Maybe. But He's Just Not That Into You left me wondering, what is it about beautiful people that takes them on so many bad dates?
6/10