Death Screams (1982) – Film Review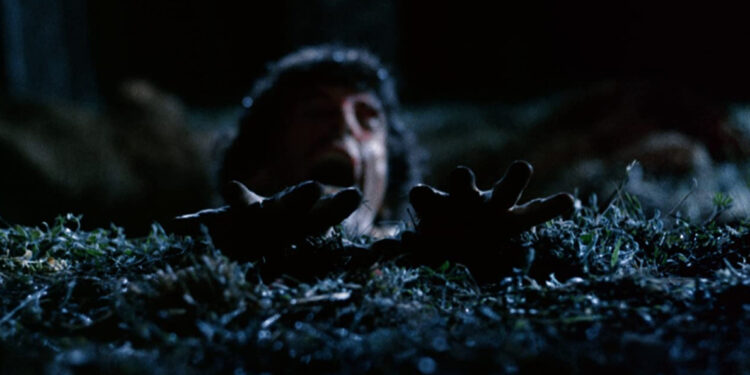 Director: David Nelson
Cast: Susan Kiger, Martin Tucker, William T. Hicks
Certificate: 18
By Sarah Morgan
Slasher movies – are they truly scary, or do they merely provoke shudders due to their gory nature?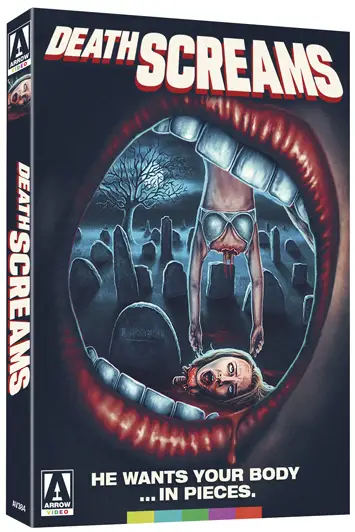 The very best in the genre, such as The Texas Chain Saw Massacre, Halloween and Scream, certainly have far more to them than simply a high body count and buckets of fake blood – atmosphere, genuine terror and believable characters help lift them far above the average.
"Carved up"
Sadly, for every movie such as those there are dozens that rely on Kensington gore, with the story serving only to get the protagonists into a position in which they can be carved up into as many pieces as possible.
Unfortunately, Death Screams falls into the latter category rather than the former. Made cheaply by producers Charles Ison and Ernest Bouskos and directed by David Nelson (older brother of singer Ricky) from Paul C Elliott's screenplay, it had its US cinema release in 1982, a year in which many slasher flicks were being made directly for the video market. One imagines it probably went down a treat with teenagers looking for Friday night thrills down at their local rental store.
As is often the case in such films, sex is at the core and it's bad for those who are having it.
The first murders are of two teenagers getting up to mischief by a river; their bodies are then thrown into it and float away, not to be seen again for several days.
"Terrifying grip"
Meanwhile, a travelling carnival hits the nearby town, so more teens gather for fun and frolics. Afterwards, they head off to 'party' – yes, we all know what that means – and are mostly bumped off one by one in a variety of grisly ways by an unseen killer.
It's left to the survivors to unmask the villain and free their town from his terrifying grip. Unfortunately, as viewers have probably already worked out whodunit within about 10 minutes of the film starting, there isn't much suspense involved in the denouement.
The acting is pretty terrible too, with many of the nubile female roles taken by Playboy models who were presumably relatively used to disrobing in public and so didn't mind the rather excessive number of times they were expected to strip off.
There's nothing in Death Screams to make it memorable or to make it stand out from the crowd of other cheaply made slasher flicks from the same era. It's for aficionados only although, as is often the case, there's a nice range of special features on the disc that are more interesting than the film itself.
Bonus Materials:
• Brand new 2K restoration from an archival 35mm print
• Original uncompressed mono audio
• Optional English subtitles for the deaf and hard of hearing
• Brand new audio commentary with producer Charles Ison and special effects artist Worth Keeter moderated by filmmaker Phil Smoot
• Brand new audio commentary with The Hysteria Continues
• All the Fun of the Scare: The Making of Death Screams - newly-produced making-of documentary featuring interviews with producer Charles Ison, special effects artist Worth Keeter, writer Paul Elliott, actors Hanns Manship and Curt Rector and many others
• TV and Radio Spots
• Image Galleries
• House of Death Alternate VHS Opening Titles
• Two versions of the screenplay under the original title of Night Screams [BD-ROM content]
• Reversible sleeve featuring original artwork and a newly-commissioned reimagining of the original VHS artwork by Sadist Art • Designs presented with die-cut slipcover
• Fully-illustrated collector's booklet featuring new writing by Brian Albright
Death Screams is released on Blu-ray by Arrow